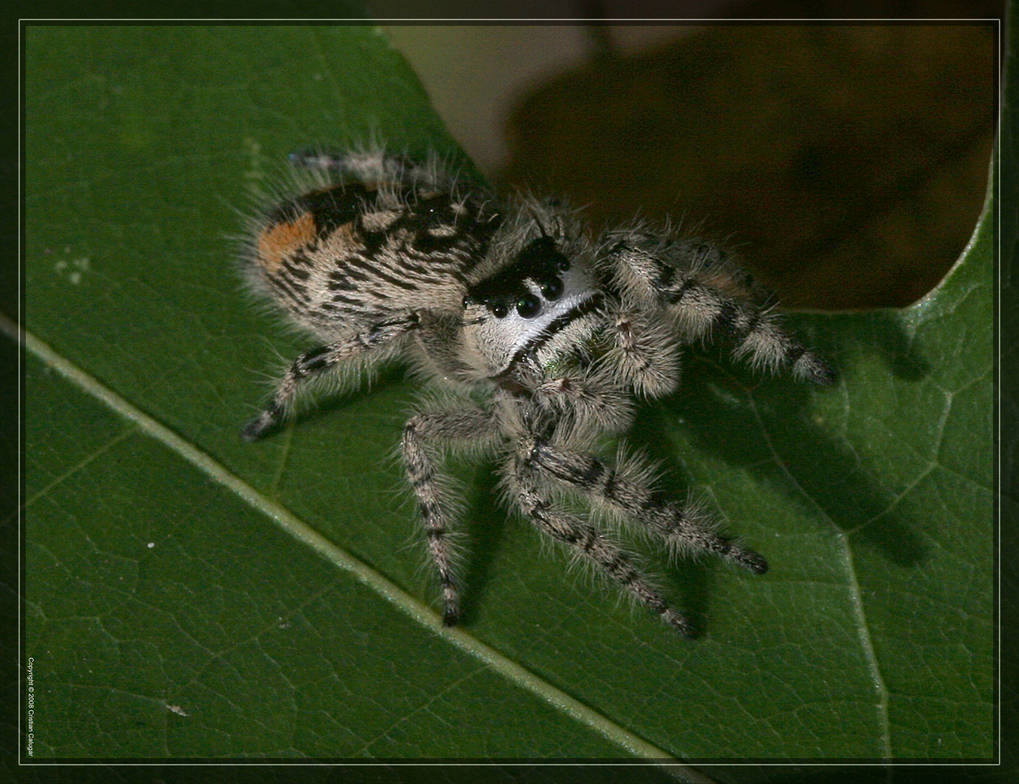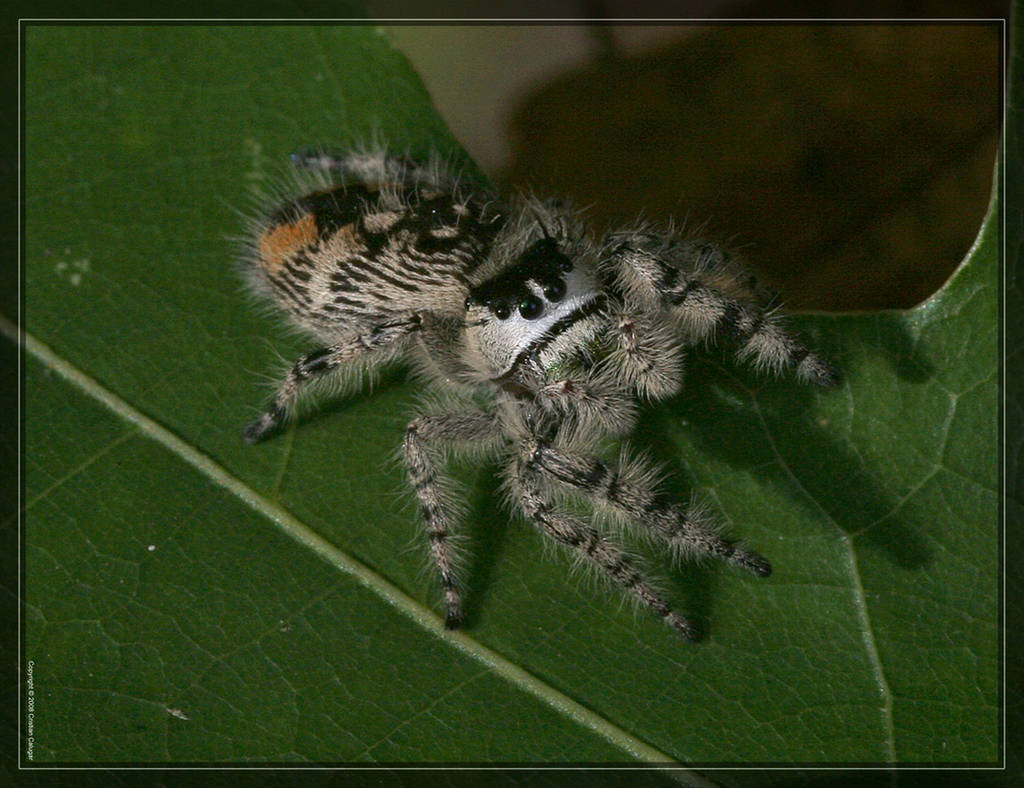 Watch
Jumping spider (family Salticidae)
The jumping spider family (Salticidae) contains more than 500 described genera and over 5,000 species, making it the largest family of spiders with about 13% of all species. Jumping spiders have good vision and use it for hunting and navigating. They are capable of jumping from place to place, secured by a silk tether.
Jumping spiders are generally recognized by their eye pattern. They typically have eight eyes arranged in two or three rows. The front, and most distinctive row is enlarged and forward facing to enable stereoscopic vision. The others are situated back on the cephalothorax. Their eyes are able to create a focused image on the retina, which has up to four layers of receptor cells in it. Because the retina is the darkest part of the eye and it moves around, one can sometimes look into the eye of a jumping spider and see it changing color. When it is darkest, you are looking into its retina and the spider is looking straight at you.
Colours and patterns vary widely. Several species of jumping spiders appear to mimic ants, beetles or pseudoscorpions. Others may appear to be parts of grass stems, bumps on twigs, bark, part of a rock or even part of a sand surface.
They can jump 20 to 80 times the length of their body. Unlike almost all other spiders, they can quite easily climb on glass. Minute hairs and claws on their feet enable them to grip imperfections in the glass. Jumping spiders also use their silk to weave small tent-like dwellings where females can protect their eggs, and which also serve as a shelter while moulting.
More info:
[link]