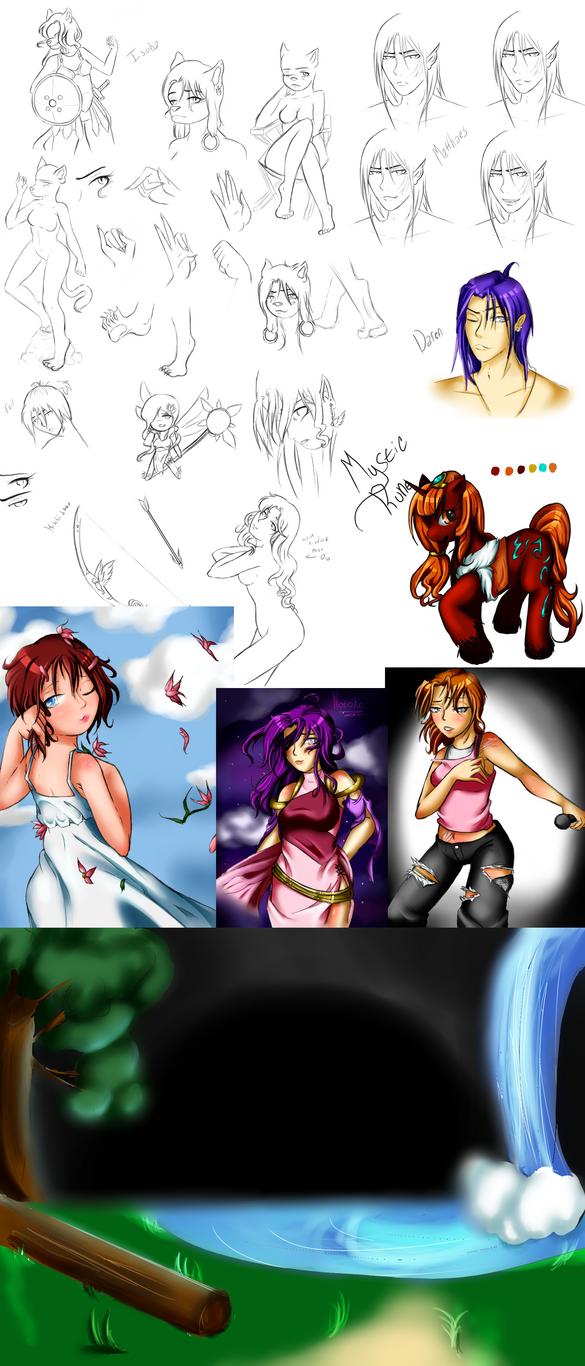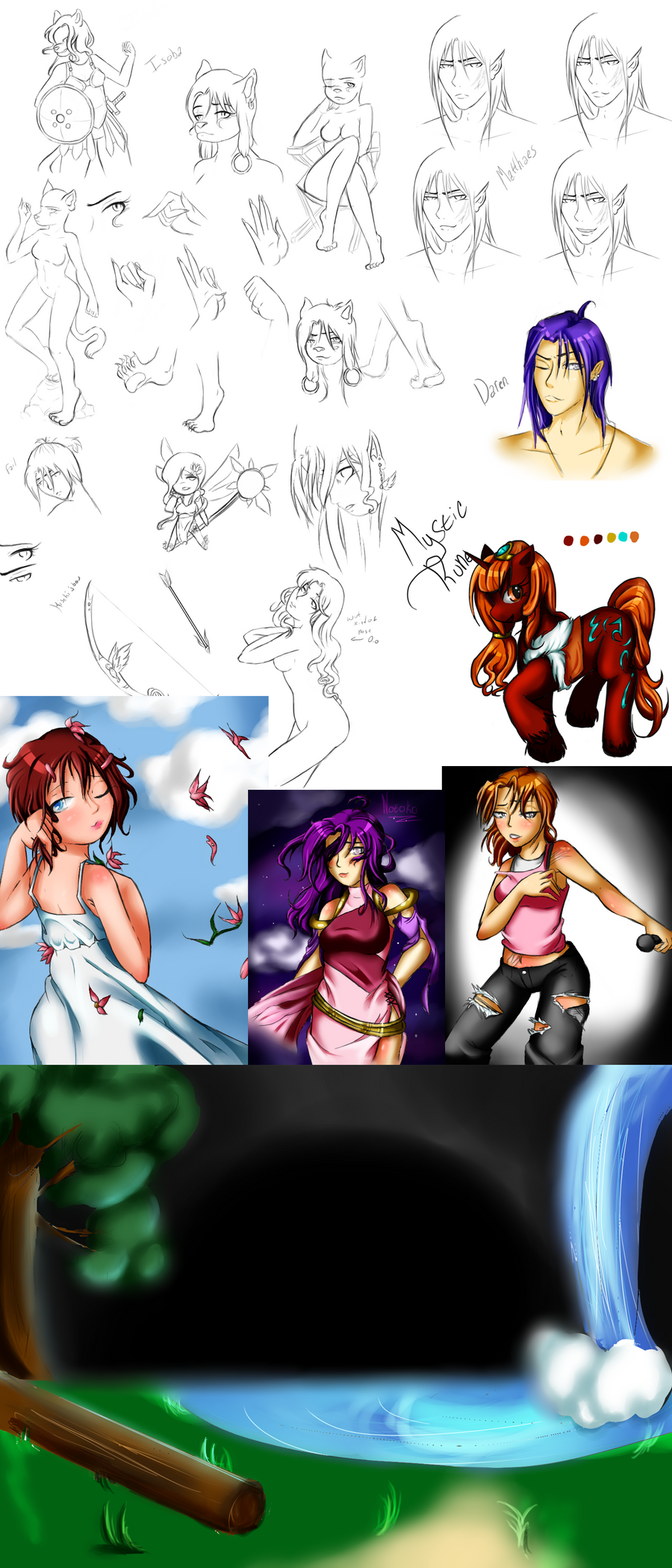 Watch
So, some of these I did before I started breaking from DA, but most of the actual finished ones were done after.
Top are mine and ~
Spyke89
's Skyrim characters Isoba(Khajiit) and Mattheas(Dark Elf/Drow)
Under Mattheas is ~
The-kitten-crisis
's character Daren
Then some random sketches including a bow design for my OC Kiseki, a chibi thing of Talia, and some random things.
Next to that is a new pony design I came up with while watching ~
Spyke89
play Skyrim. Her name is Mystic Rune and I might put her up for adoption later, haven't decided.
Next row, from the left
A birthday present for *
AnzuAngel
of her OC Aimi. A Birthday gift for my little sister, her OC Notoko, and my OC Lynnette.
At the bottom is some crappy scenery practice.
Not really sure if I'm back yet, I've been responding to comments and all that, I just haven't had it in me to post pictures at a continuous pace.
art (c) me.
Characters each (c) to their respective owners.