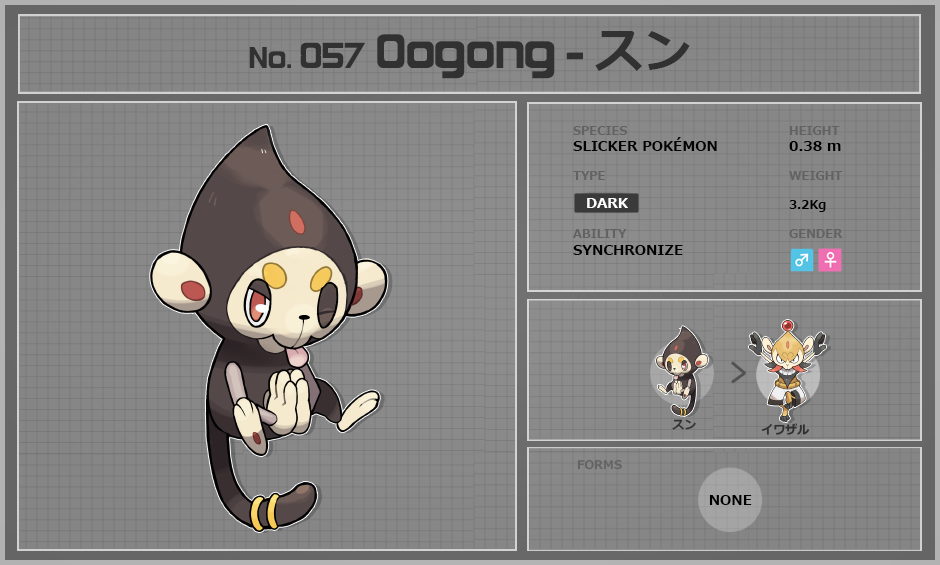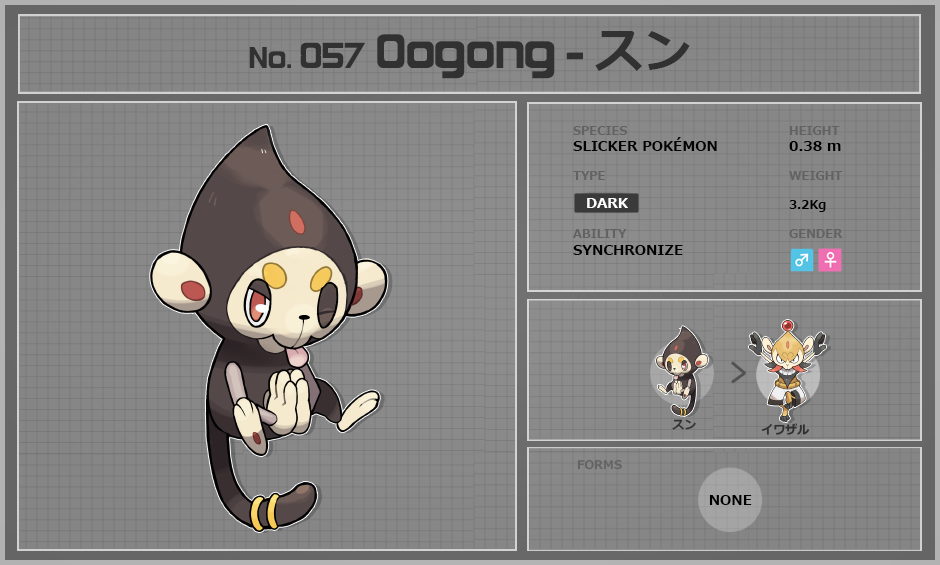 Watch
NAME: Oogong
JAPANESE: SUN
スン
TYPE:
SPECIES: Slicker pokémon
ABILITIES: Synchonize Hidden : Rattled
GENDER RATIO: 95% MALE 5% FEMALE
DESCRIPRION:
Water drop shaped head with a small red dot in it's forehead.

Skull shapped face pattern and golden brows. Two rings on the end of it's tail.
DEX ENTRY:
Oogongs are natural triscksters. They are usually seen pretending they are meditating or sleeping
so that they can do some sort of a prank. They are usually of bad taste what leads people to a lot
of problems.
STATS
HP ATK DEF SPATK SPDEF SPEED
EVOLUTION CHAIN -
Oogong ---> lvl 22 ???????
Pokémon © Game Freak
Pokémon Tropical Breeze © Me
Check zerudez's amazing type Thumbnails!
Check all types here - Resources
PLEASE DONT USE THE TEMPLATE - IS MINE AND EXCLUSIVE!
Template © Me