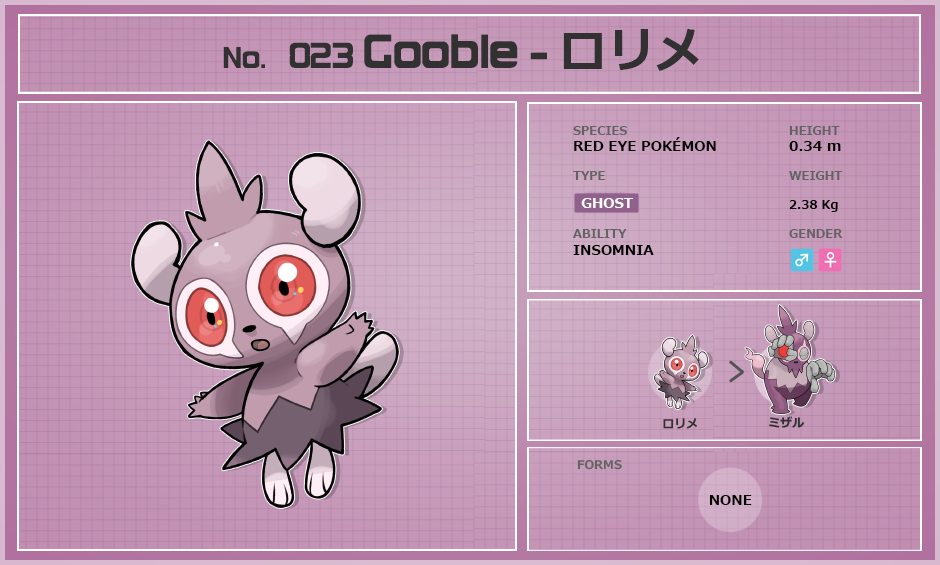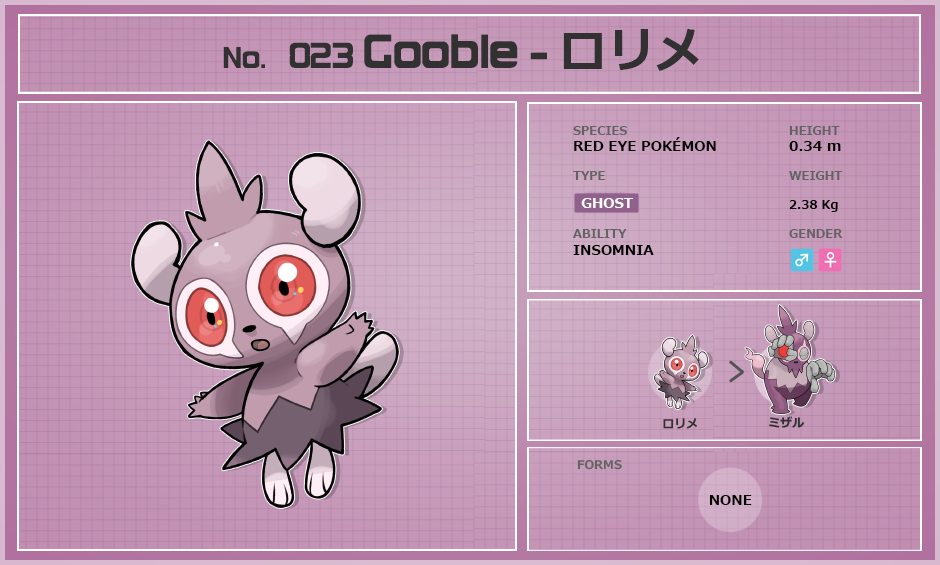 Watch
NAME: Gooble
JAPANESE: RO-RI-ME
ロリメ
TYPE:
SPECIES: Red Eye pokémon
ABILITIES: Insomnia Hidden : Cursed Body
GENDER RATIO: 20% MALE 80% FEMALE
DESCRIPRION:
Two ball shaped body, with bean shaped ears, two circles in the eyes

with a small triangle in the end, spiked fur around the wait and at the top of the head.
DEX ENTRY:
Gooble's cry echoes around the place their dwell, rather prefering haunted forests.
They keep their red eyes always open and when they set them in a target, it wont leave anymore.
It is said that Gooble is the result of a spirit that possessed a stuffed animal.
STATS
HP ATK DEF SPATK SPDEF SPEED
EVOLUTION CHAIN -
Gooble ---> lvl 22 Lorizaru
Pokémon © Game Freak
Pokémon Tropical Breeze © Me
Check zerudez's amazing type Thumbnails!
Check all types here - Resources
PLEASE DONT USE THE TEMPLATE - IS MINE AND EXCLUSIVE!
Template © Me