* Laura *----* Female *----*27*----*Australian*----*Photographer and Artist*----*Single*----*Veteran Roleplayer*
~Just a Girl who looks through life via the viewfinder of a camera~
~Just a Girl who loves to live her fantasies through Roleplay~
~Just a Girl who loves to bring her quirkiness to life through Cosplay~
~Just a Girl who is vastly creative and has a vivid Imagination~
~Just a Girl... who has been very misunderstood by many and understood by very few...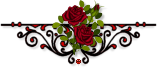 Yet continues to create and imagine a time where she can make a life changing breakthrough
Always searching... Always wondering... Always daydreaming....
Never knowing exactly what exactly she is looking for......
But knows that the unexpected comes to the unsuspecting.