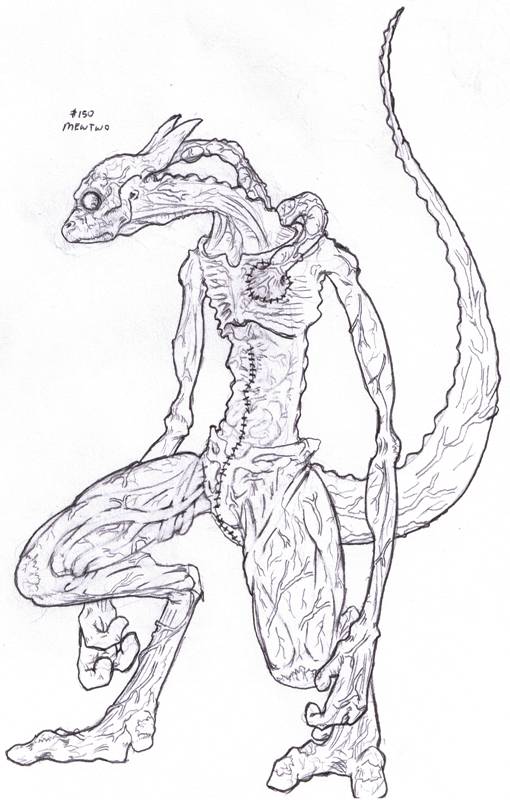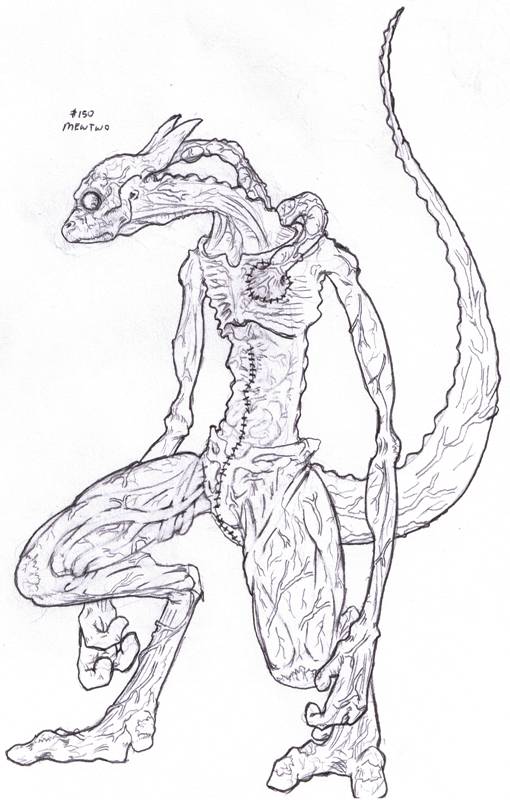 Gee, Mewtwo's looking pretty nasty... This is the third installment in a little series of drawings I'm doing - PokeMonsters - in which I'm drawing several of the original 150 pokeymanz in a scary, realistic style. I'm turning them into legitimate monsters!
Now, don't get me wrong, I absolutely hate the Pokemon series - games, anime, toys and all. I
used
to be a poke-fan, but I've only ever played the original GB games and probably about the first 1/3 of Pokemon Silver/Gold, and then I just got fed up with the whole thing. However, the original 150 pokeymanz still hold a special place in my heart, and I just think it'd be cool if we got to see what they'd look like if they were real monsters!
And so I present Mewtwo, my absolute favorite pokeyman. I tried to take the "mutated horror" angle with this one. Yes, he does have skin, it's just too small for his body. It probably doesn't belong to him either! D:
This one would seriously benefit from color, I think. I'll do it if I ever... find the time for it!
And yes, I call them pokeymanz.
On purpose
!

Mewtwo and all the rest of those damn pokeymanz © Nintendo.