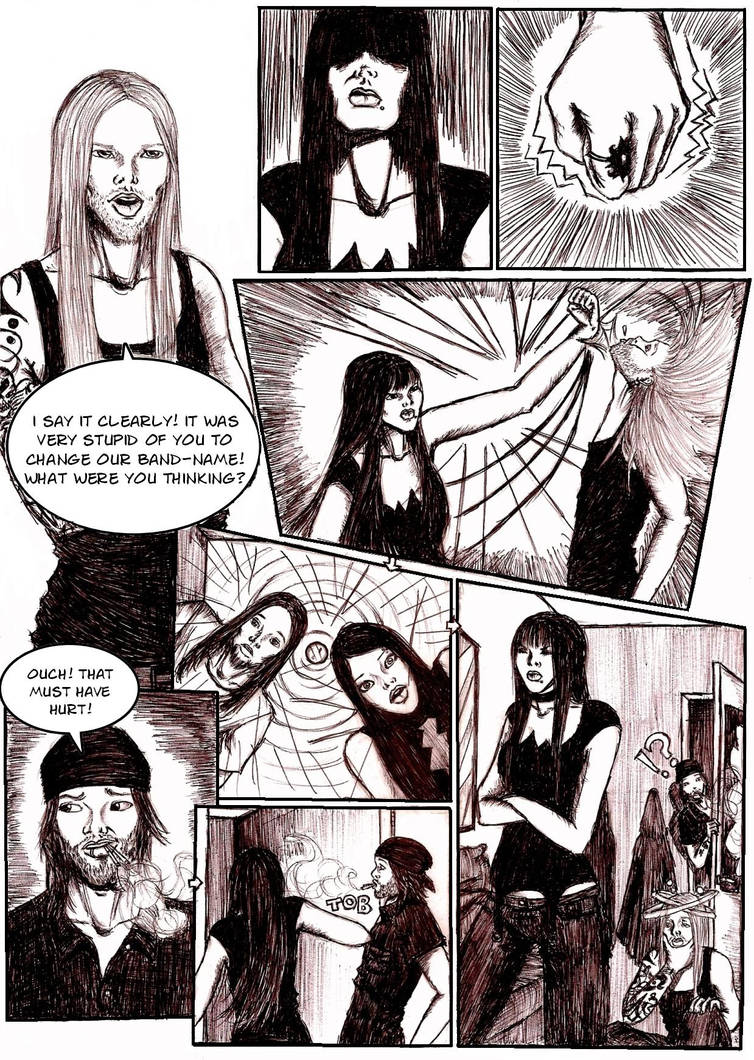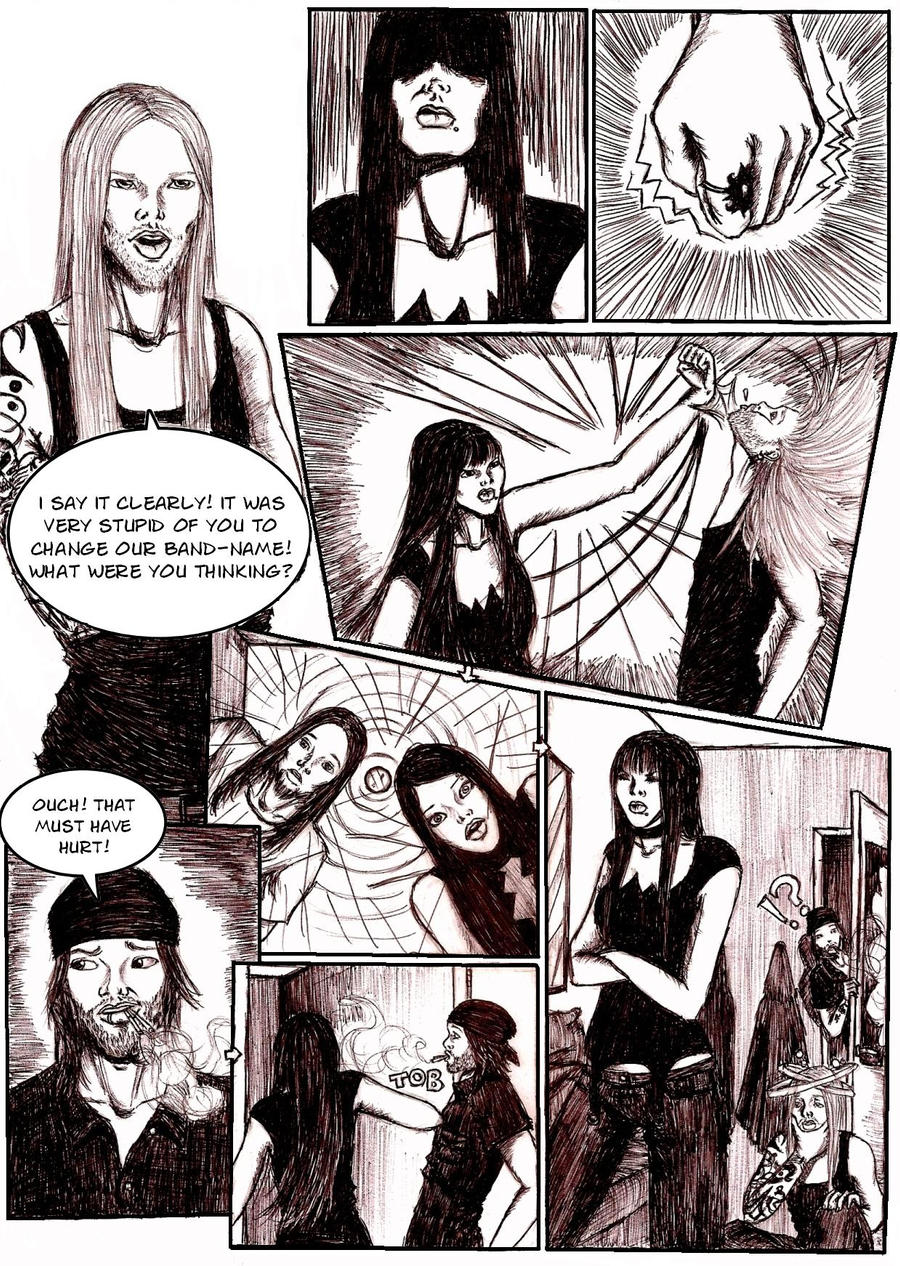 Watch
4th page finally! We're terribly sorry for the delay!

So, the fight is over and everyone can tell who won...It's a KO for Adam! Annie totally showed him that girls rule!

And Nathan with his 2 cigarettes finally appear! We hope you'll like it, even though the punch is kind of awkward...

Enjoy!

-Anna & Helena-
PS: Anna almost cried when she first heard that Adam will be punched!

PREVIOUS PAGE:
[link]
NEXT PAGE:
[link]
Heavenly Touched belongs to:


HAHAAH! I love the violence in this one!

Reply

This page is to prepare for more violence...

As you understand this graphic novel won't be a peaceful one

Reply

Reply

I like how the middle-top frame was drawn.

Reply
whoaaa uppercut!! what an attitude! very nice page, very detailed! and i\m envious of how you do your speech balloons!! waaah!


Reply

thank you sooo much!


i'm so glad you like it!!even though it has some mistakes in certain areas hehe...

but anyway thanks!
the speech balloons are made on pc with a special program,Helena takes care of them

Reply
oh my, you're so welcooommmee!! and mistakes?
i dont see them really! this is a very detailed page, period!
and i like it that way! and it's so neat as well, T_T
i wish i'm as good as helena when it comes to speech balloons!

Reply

Oooh, smack! What a punch!
The details, expressions and actions of the character were done very well. And I love the special effects!
Either I'm noting that the characters wear an undershirt or something or there's a lack of detail on their chests. And I kind of think the girl folding her hand fells a bit off.

All up, great job!
Reply