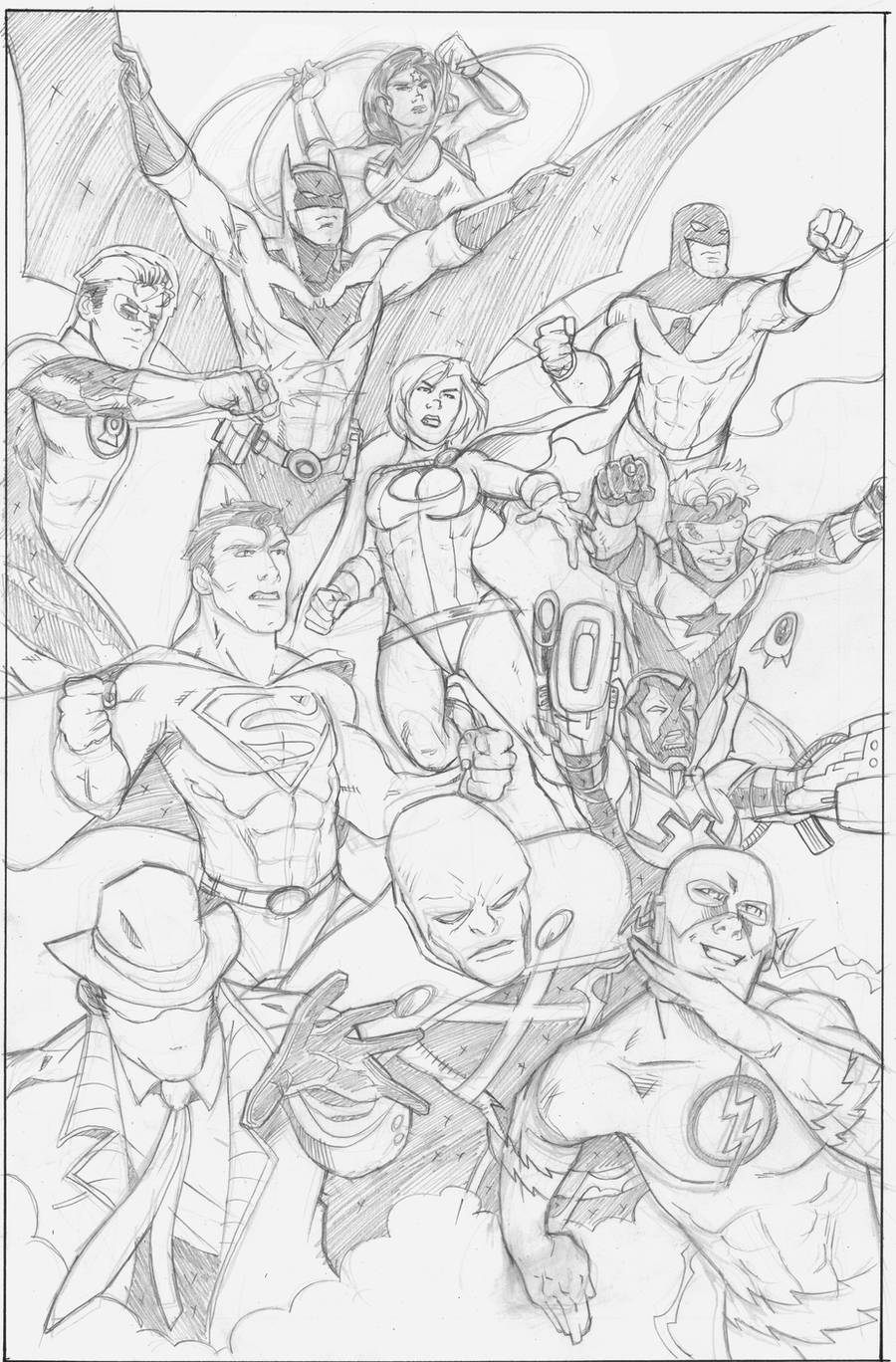 Watch
A small pin up for the holidays. None other than the Justice League, now featuring Space Ghost!

These are the pencils. I must admit, it was refreshing to do finished pencils.

I love the poses and the angles on all the characters. There's so many it must have takes a long time.
Reply

Now THAT is quite a line-up!!
Reply

If DC intergrated Space Ghost into it's universe my brain would explode.
Nice pencils man.
Reply

They should. I mean, they own the rights and everything. They published his little origin miniseries, he's appeared on Brave and the Bold... I don't see why not.
Reply

Reply

My favorite is the Flash~!

Reply