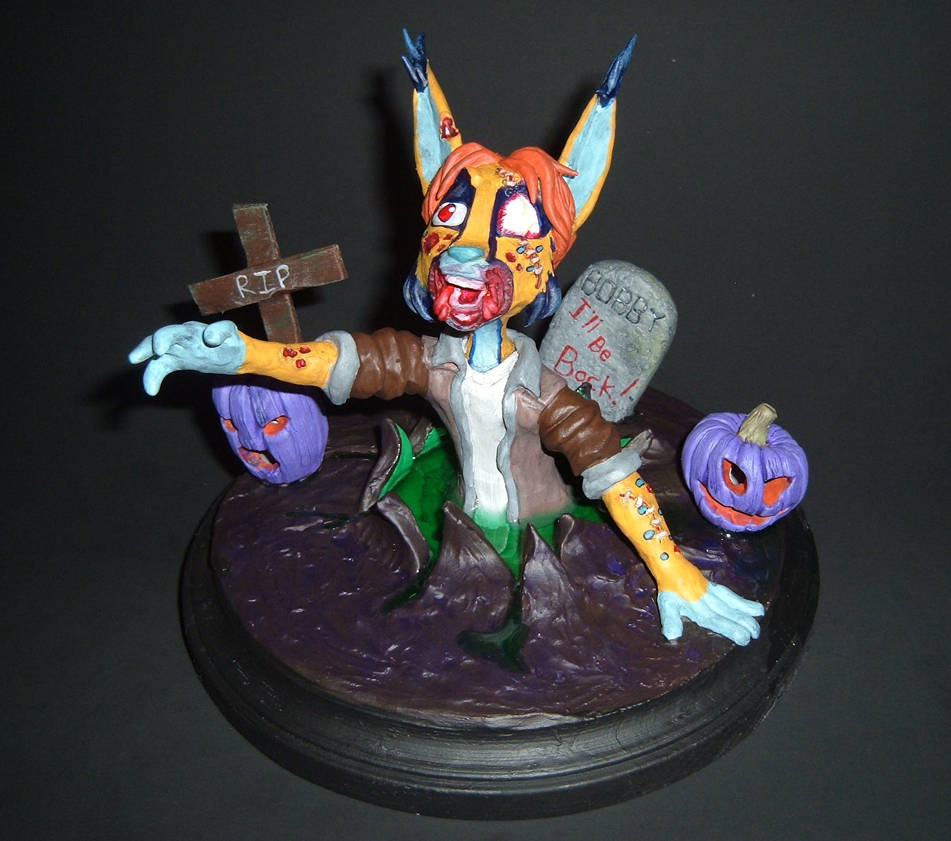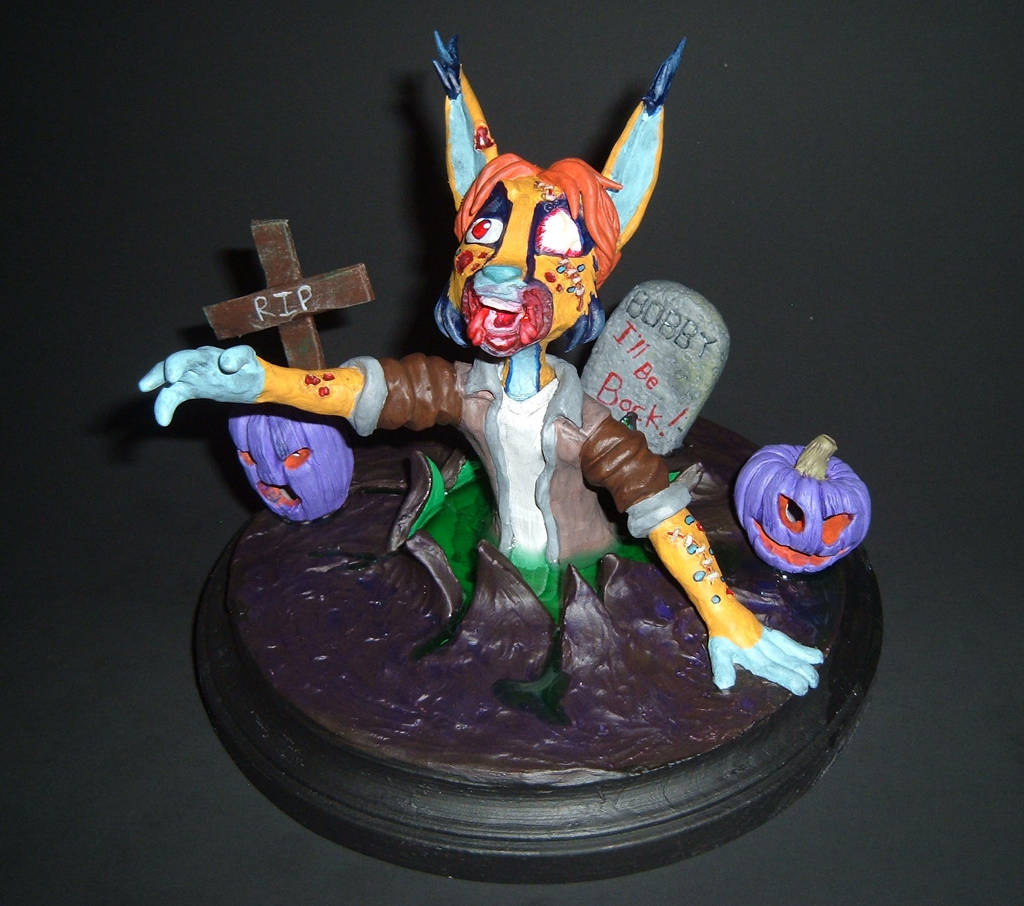 Watch
Poor Bobby somewhere along the line he meet his demise. We'll we all know good old Bobby could not stay dead for long. So he rose from the netherworld to walk again among the living....as a zombie. But hey it's Bobby so who cares.

This is my entry for the DK Halloween contest. I always wanted to do Bobby so I figured I would make him a zombie. He was fun to make. I used Sculpey and painted him with acrylic. The green ooz is clear resin.

I hope everyone has a great Halloween!!!

I must concede this is freaking amazing. Once again spectacular work. Look forward to seeing more next year!
Reply

Congrats! I knew you would win!
Reply

That is a great piece. Maybe Dave will pay you for it and use it as a prize for next year. It is totally display worthy.
Reply

Thank you so much. Yes I think it would make a handsome prize. I think it would be fun to carve out trophies for this contest.
Reply

This is incredible! I'm loving all of the gory details and the writing on the tombstone especially.

Guess who's back! It's...oh, it's just Bobby. Never mind.

I'm with you in that I don't think he'd pose much of a threat as a zombie. He'd probably just stumble around, Vi would punch him a few times. It's all good.
Reply

Thank you thank you. Yep if he was in a DK zombie flick I bet zombie Bobby would just stand in the back and help all the kids escape. Then wait for Grunn and eat his brains. LOL
Reply

Reply

And win! Just no question, this wins. Its so good it would win two or three categories.
The sculpting itself is great!! Its probably not easy to take a 2D character into 3D, but you did good with this. I'm no good at sculpting at all

The idea and colors you did is fantastic, and the way he just comes out of the ground with that green ooz is just epic and so Halloween. That clear resin makes for a great effect.
Reply

I vote this as the wining 3D! I think your chances are good!
Reply