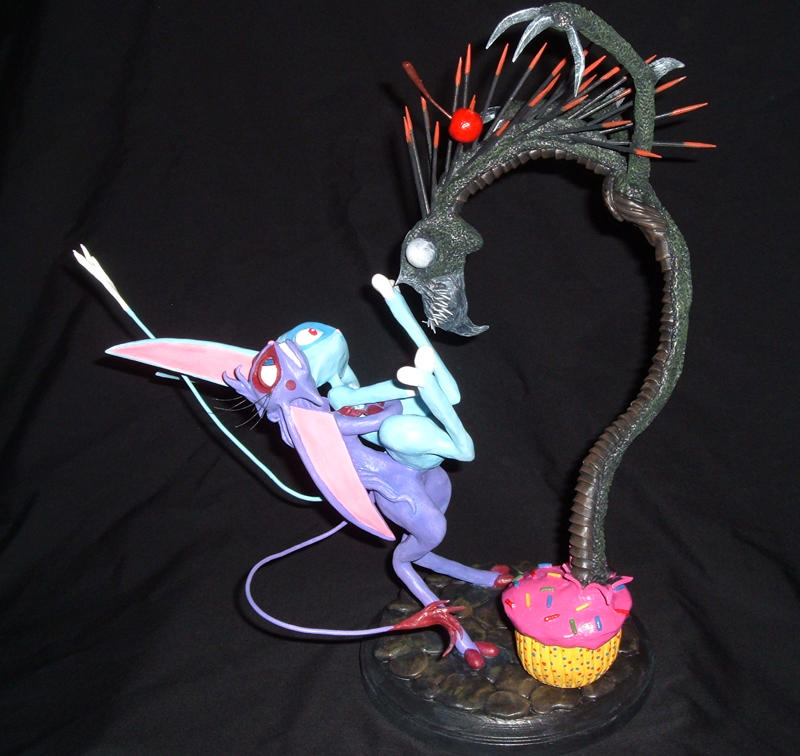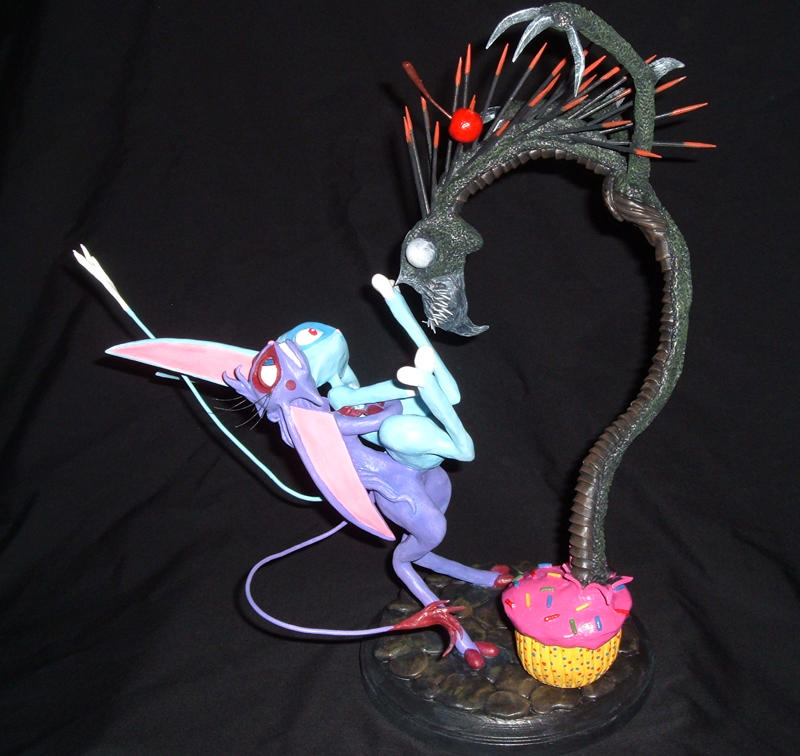 Watch
Don't you hate it when you find a free cup cake in he middle of the road and only to find out that it's a trap set by the evil cup cake nightmares. Good thing street wise Swoop was able to step in and save poor Whip before he got his face snapped off.

Here is my final Halloween entry for the DK contest. I honestly did not think I was going to make it on time but I hunkered down this weekend and was able to pull it off. It is a very complex sculpture so CHECK OUT MY GALLERY FOR MORE PIC! Swoop and Cupcake Nightmare are of my silly imagination. Whip belongs to David Lillie.

Can't wait to see the last minute entries from everyone this year! Happy Halloween!