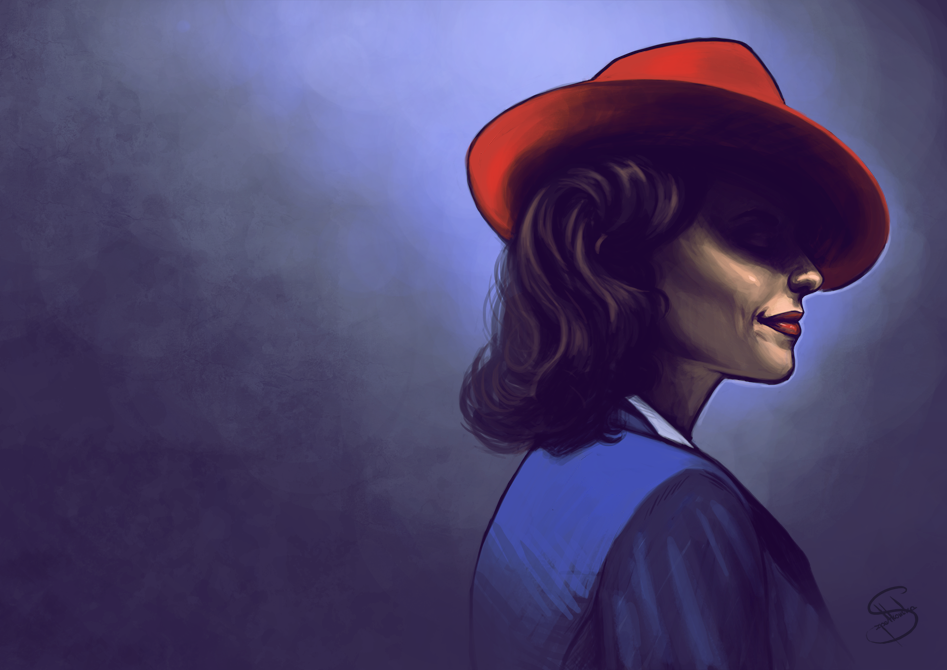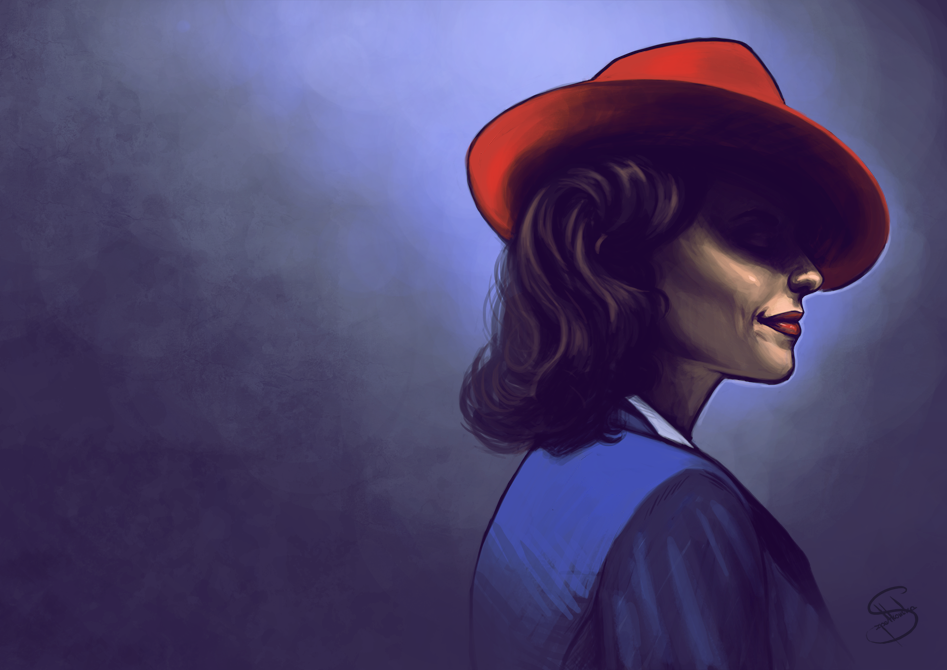 What's your name, darling?
Agent.

Peggy Carter belongs to Marvel.
PS CS3 + Wacom Bamboo Pen.

I love this! I love her expression and the brush strokes!
Reply

Miss LADY SPITFIRE herself!

She looks like she's a DARK person here!


Reply

Reply

She looks mysterious and strong here - so exactly as she should to look like.

Good work.
Reply

Love the art!
What's this whole Peggy Carter thing going on? Is it something to do with Agents of Shield? I really need to get around to watching that. Isn't she from the 40s?
Reply

Okay, so there's this new series in the Marvel Cinematic Universe (mini-series perhaps? It'll only be 8 episodes [unless they decide to renew it, which I'm sincerely hoping they do]) Agent Carter, which, basically, follows Peggy Carter before the actual SHIELD came to life. The series is set just after the war, and not only is it thrilling to see Peggy in action as the main character, it's also the first female-led project when it comes to the MCU, so it's kind of a huge deal. I know I'm not really describing this whole thing very well, but that's because I'm so excited about Agent Carter and, honestly, can't recommend it enough.
Reply

Oooh! That sounds so cool! How did I not hear of this before? Better go check it out... thanks!
Reply

To be fair, I don't think they did such a great job promoting it, especially compared to Agents of SHIELD, but that's just how I, personally, feel. Do check it out when you find the time, I think it's absolutely worth it!
Reply

Reply