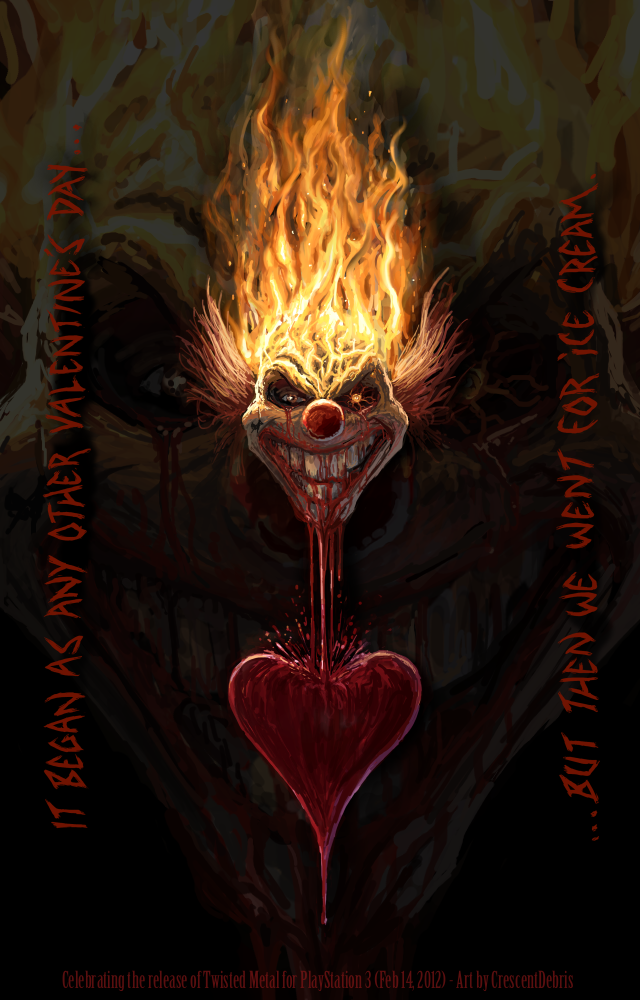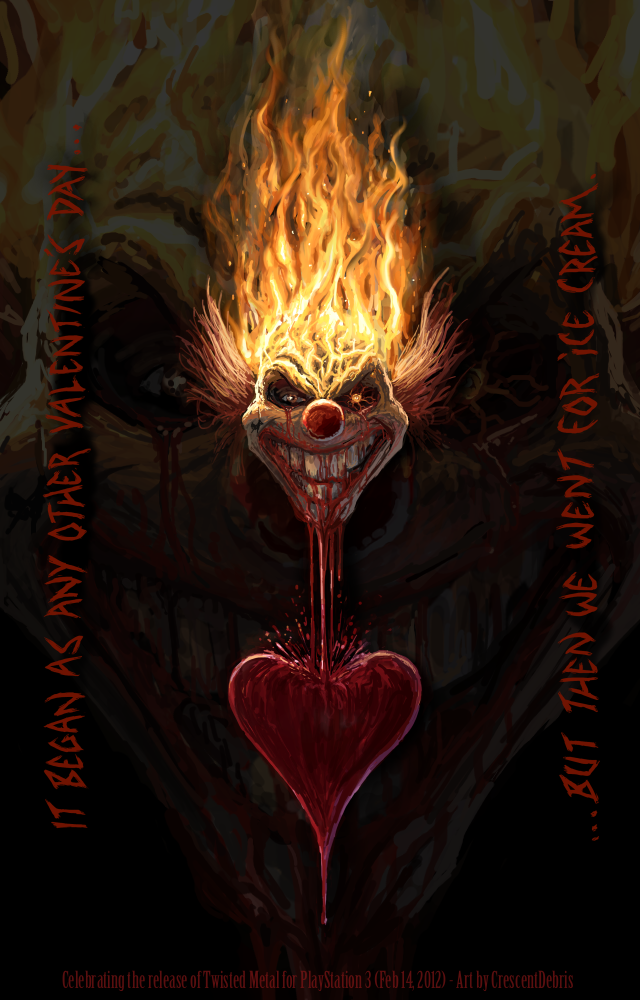 Watch
I bought a PS3 for this game so here's a little something I did last night for the release of Twisted Metal 2-14-2012

Reply

That's awesome!
I applaud your creativity.

Reply

Yeah dood! Totally twisted!
Reply

Yes! I love Twisted Metal. My friends and I used to play the PS1 game all the time after school, and Head-on was like the only game I ever really played on my PSP (best investment of life). Looks really cool, love the intensity you created with that hard brush.
Reply