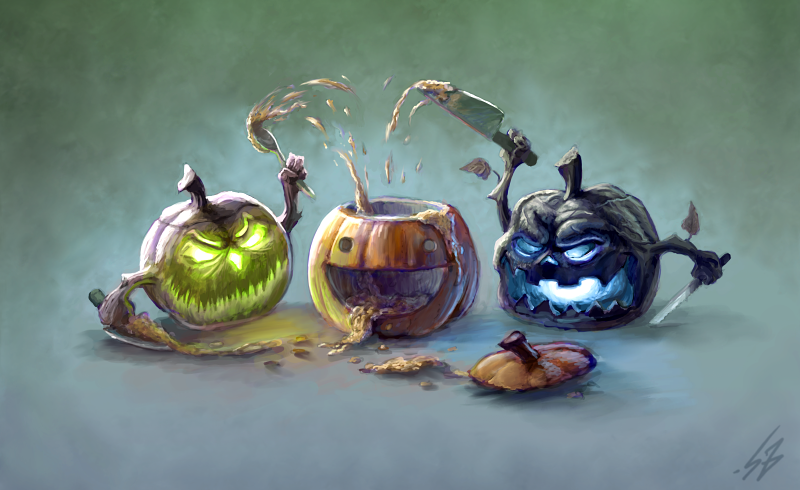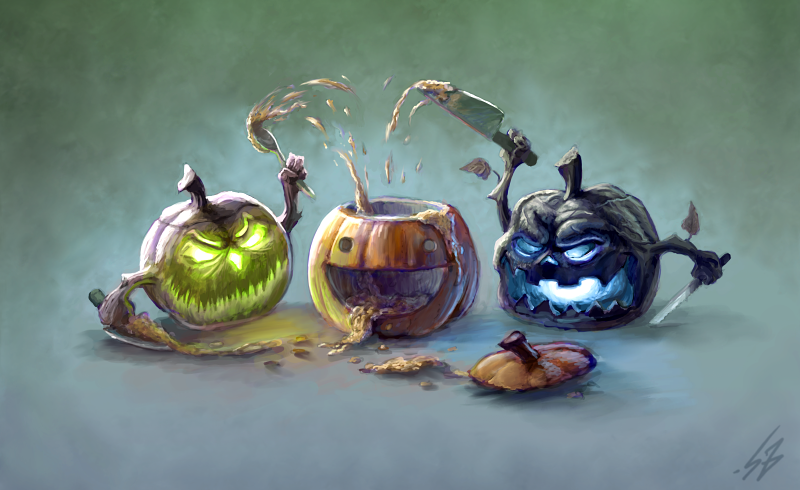 Watch
Happy Halloween

______________
Made in GIMP 2.4

Reply

Great! Two fetid, demonic Jacks attack a plain ol' pumpkin... and he doesn't feel a thing!
Reply

I may never view Halloween the same again, fantastic job
Reply

As long as that's a good thing, then awesome!
Reply

Reply

I'm staying up late working on multiple essays and projects, and this made my night a lot better. Very cool.
Reply

Reply