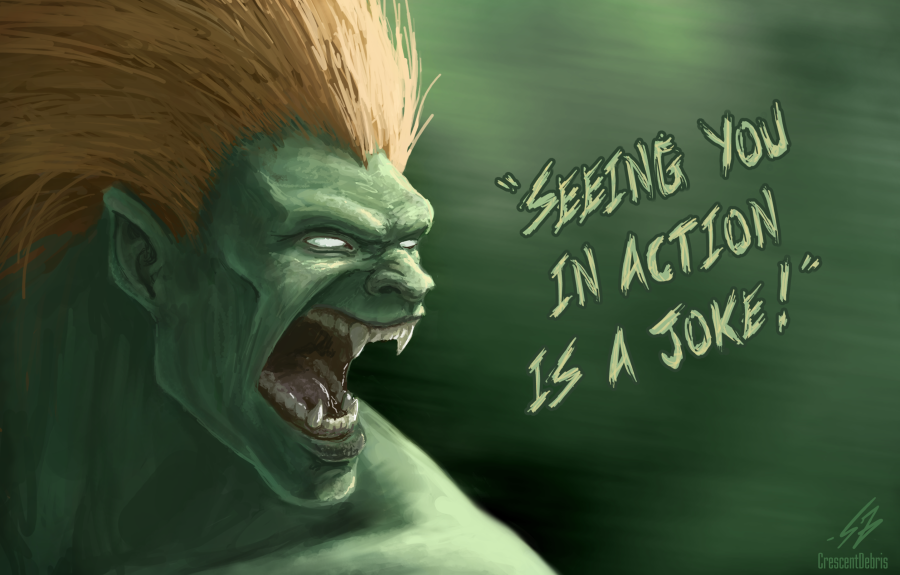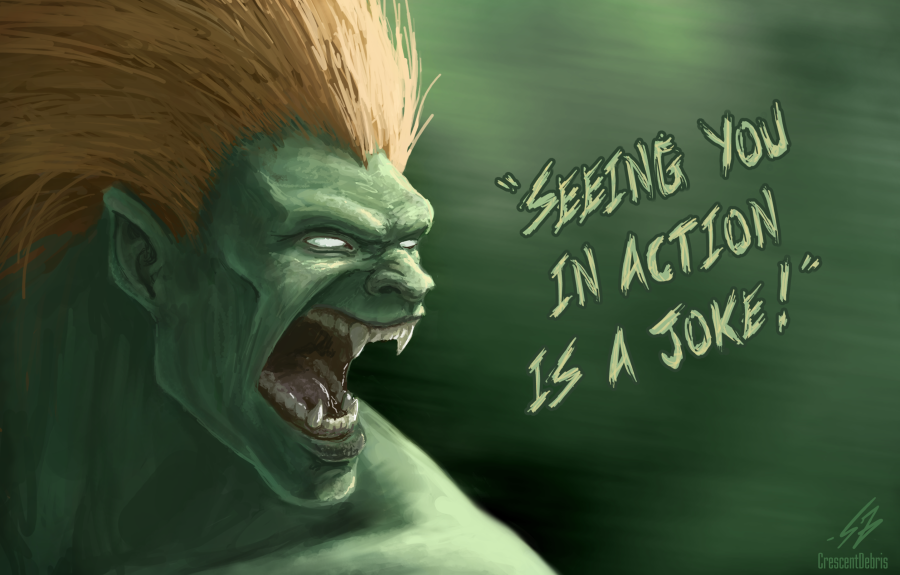 Watch
TIME-LAPSE and MUSIC REMAKE video:
[link]
-------------------------
Blanka from Street Fighter II (World Warrior/Champion Edition/ Turbo) when he looked and SOUNDED his best in my opinon.
I like my Blanka a little more

and a little less

Painted in Gimp probably 1½ hours
Music Remake done in FL Studio ... probably 10 times that.

Nice work, if you like i will add your take on Blanka to the fan art section of his gallery
www.game-art-hq.com/61248/blan…
on game art hq.com, including full credit and a link to your dA profile of course
Greets, Reinhold
Reply

Blanka and Fei Long were always my favorites. Awesome art bud!
Reply

My boyfriend loves to use Blanka in the latest SF and cheats the fuck out of him by using his little electricity move over and over. Actually, he just cheats in general.
Blanka still rules. Excellent rendering.

Reply

This is one character that is very unsung
Reply

Reply

That IS crazy timing. Originally it was just going to be a picture of Blanka but then I figured I could fill the space with his quote. He has another which is "Now you realize the powers I possess", but I figured at the end of a time-lapse video, it would read "arrogant" to anyone not familiar with the quote. I also make sure I'm the first to say it before the comments start coming in that seeing my paint is a joke. And anyway, "Seeing you in action is a joke" is a much more entertaining quote. BUT if I was basing a design ON the quote, I would have done a much different image.
Reply