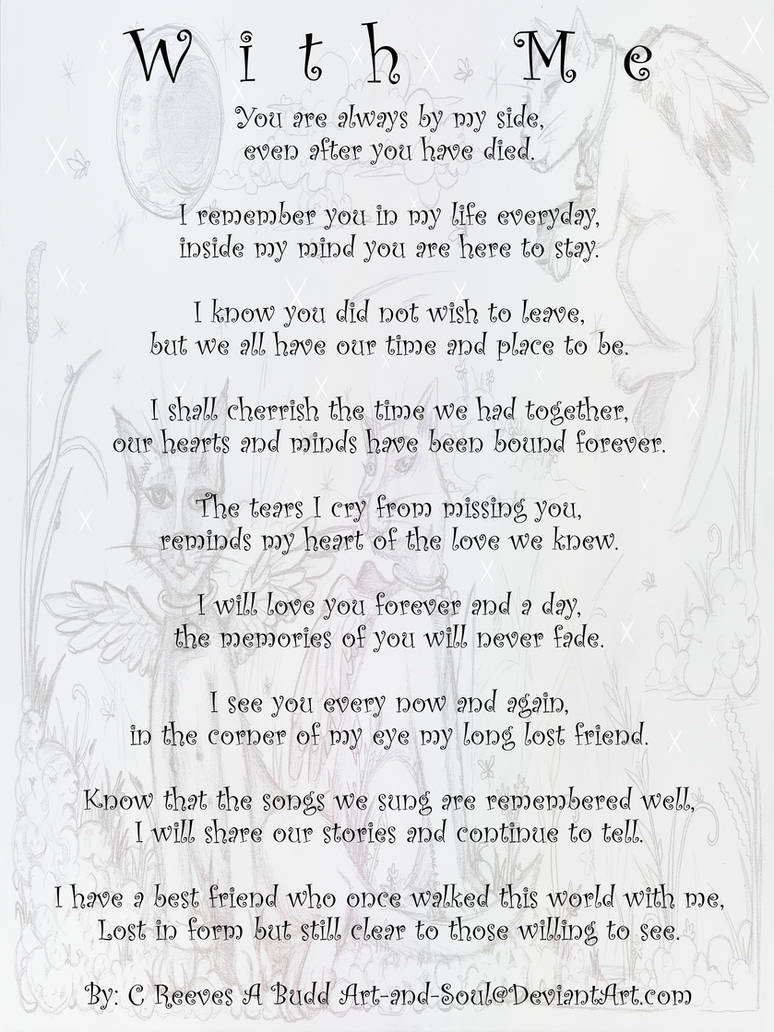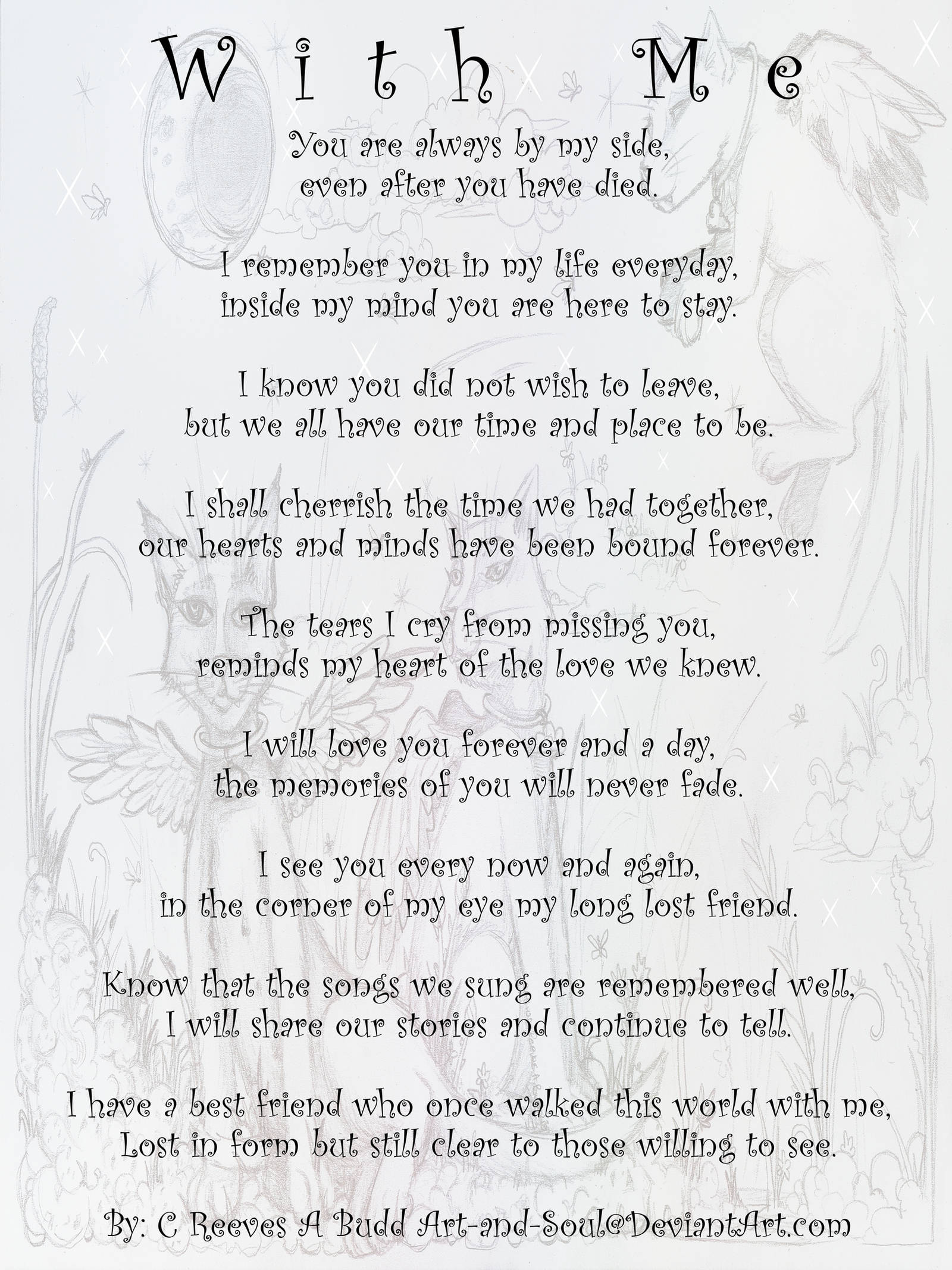 Watch
I wrote this in memory of 3 of my kitties i have lost along the way, I feel like this applies to more then just cat lovers... I felt it applied to everyone who has lost companions along the way.
<- lit version
I wanted to try something different with this poem and add in a drawing which is on the same subject.

Makes me think of my kitties I have lost. Very beautiful.

I like the kitty angels in the background too. A beautiful touch to this.

Thank you!
Reply

thanks i wasnt sure if people would make fun of how much i love them... some people arent really into animals... it's extremely nice to hear a supportive comment on something that is an emotional thing for me.
Reply

beautiful i love how you made the background and how everything in this works to be honest i prefer stuff written like this rather then the lit versions

Reply

i wasnt sure if this would work or not for it, being most lit is done with the lit option "

whew "

thanks i was kinda nervous i would get some what the heck why not do it like everyone else hehe
Reply