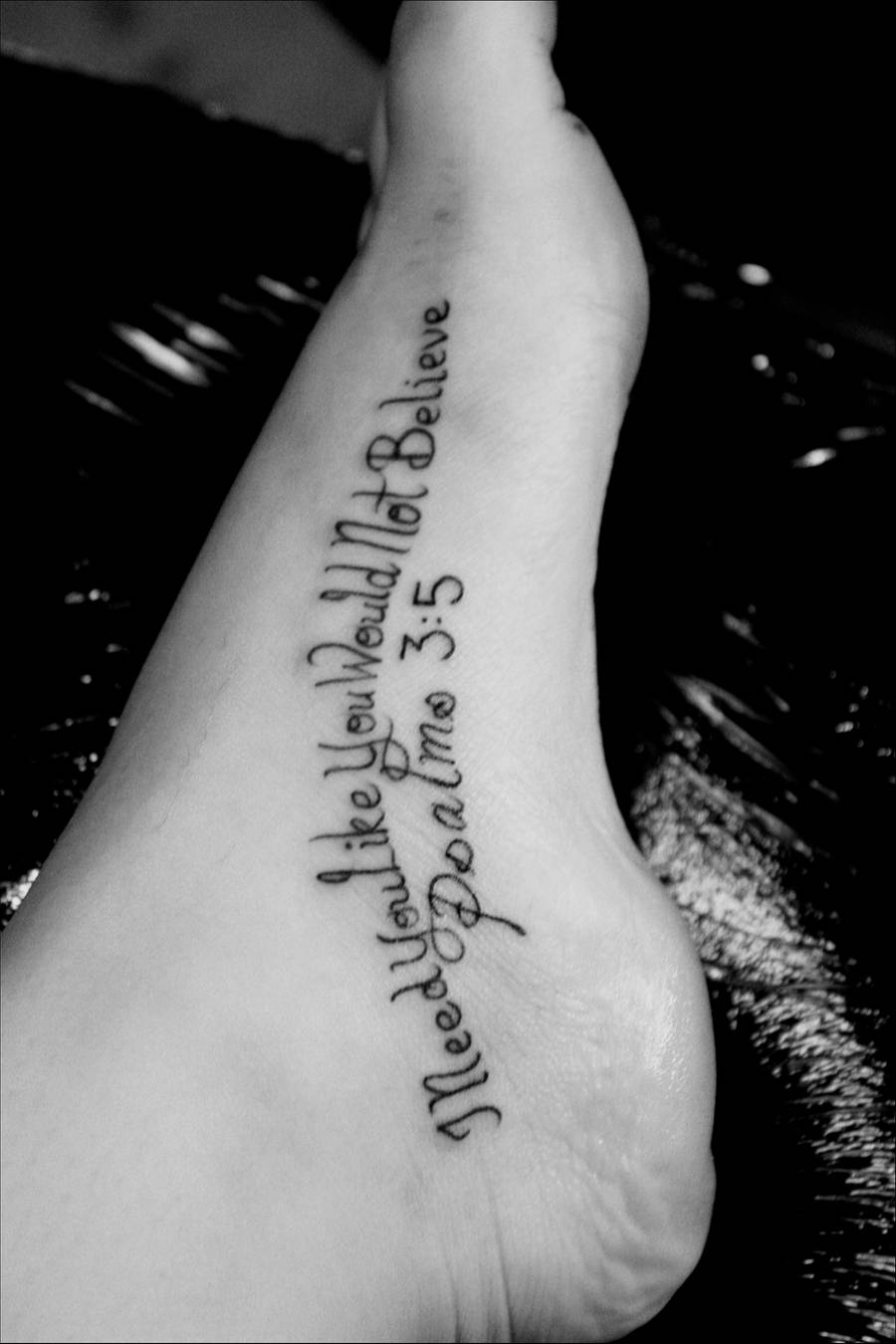 Watch
I know this picture isn\'t super good, but it\'s the tat that\'s one display and not my photography skills so whatev lol.

My second tattoo: \"I Need You Like You Would Not Believe.\"
My favorite verse in the Bible as well as my favorite quote ever.

Um, which verse is that?
Itīs not psalm 3-5..
Reply

Psalms 3:5 is just a citation.

The quote relates to how I feel about my relationship with God, and psalms 3:5 is one of my favorite Bible passages.
Reply

This is beautiful! How long did it take?
Reply