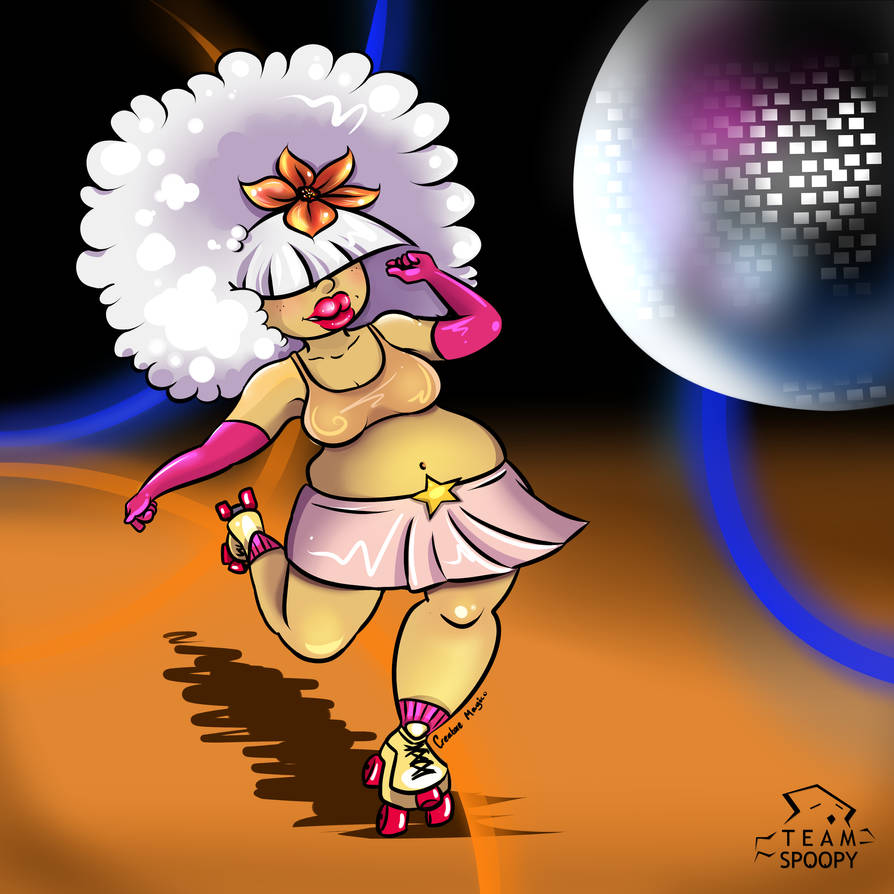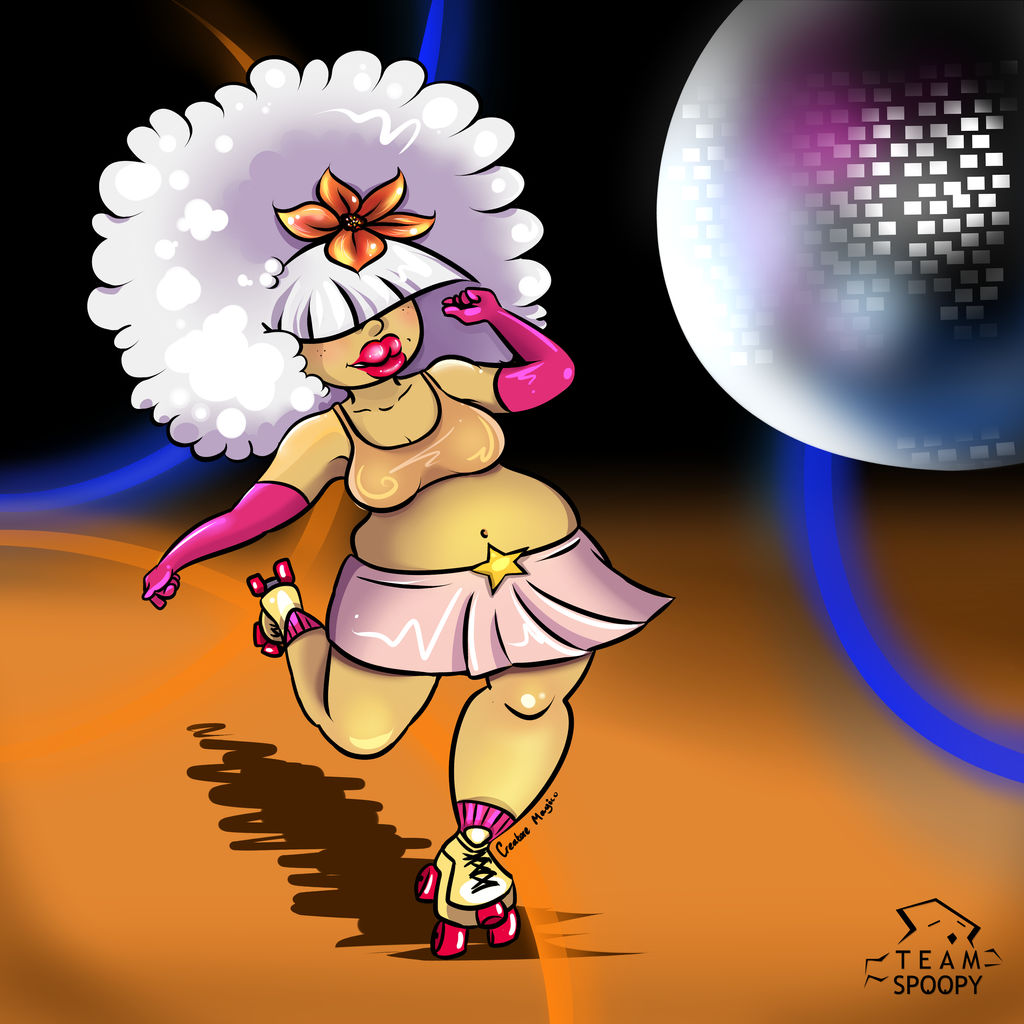 Watch
Inspired by a photo shoot from America's next Top Model, here is Wanda the Witch from Team Spoopy! I really wanted to draw a big afro and I think Wanda would have enjoyed the fashion of the 70's!

Pose from SenshiStock fav.me/d9x8ruq

Image ©
Saku Smith

aka Creatore Magico - 2016
Team Spoopy © tea-bug, CreatoreMagico and drazzi

I only WISH I had Wanda's sense of style!
(Love this pic

)
Reply

She'd dress you up any time, honey-bug! But not until she's through with Casey. X)
Reply

I am all about the giant afros man. ALL ABOUT THEM.

I super love that she kept her straight finge too and I'M GLAD I HELPED WITH THE LIPS. In colour they look so PLUMP and gorgeous. I love them. SO SHINY.

I also like the leg and I'm glad the foot came out. Its not perf, but it works and that's good enough.

I LOVE this!
Reply

Thank you, sweetie! <3 And thank you for your help with the lips. It is not how I usually draw them, but I think it works! They do look super plump. (She's been using that lip plumper!)

As you say, receding leg and foot aren't perfect but I'm really glad I stuck with it and tried. Thank you for your help there too.
Reply