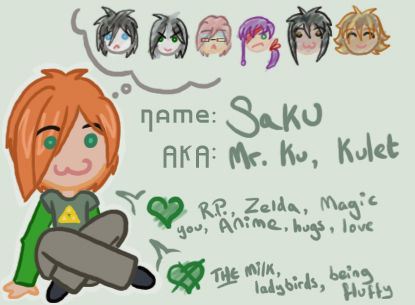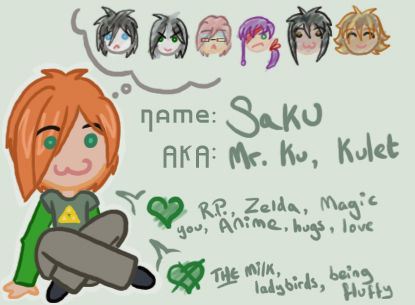 Watch

I'm confused... You look a lot like my sister! (but she isn't so girly) I think it's the nose... And the pose!
Reply

... I look like a girl. *sadness* Ugh, I will never escape this fate.
Reply

Like I said, my sister doesn't really look like a girl. Don't worry, you're nice

Reply

I'm glad you think so. Though I am hoping that I don't look like a girl either!? T_T I am not a girl.
Reply

Sir Kusalot!

(You cheat. I didn't put "me" under my no love.)
Reply