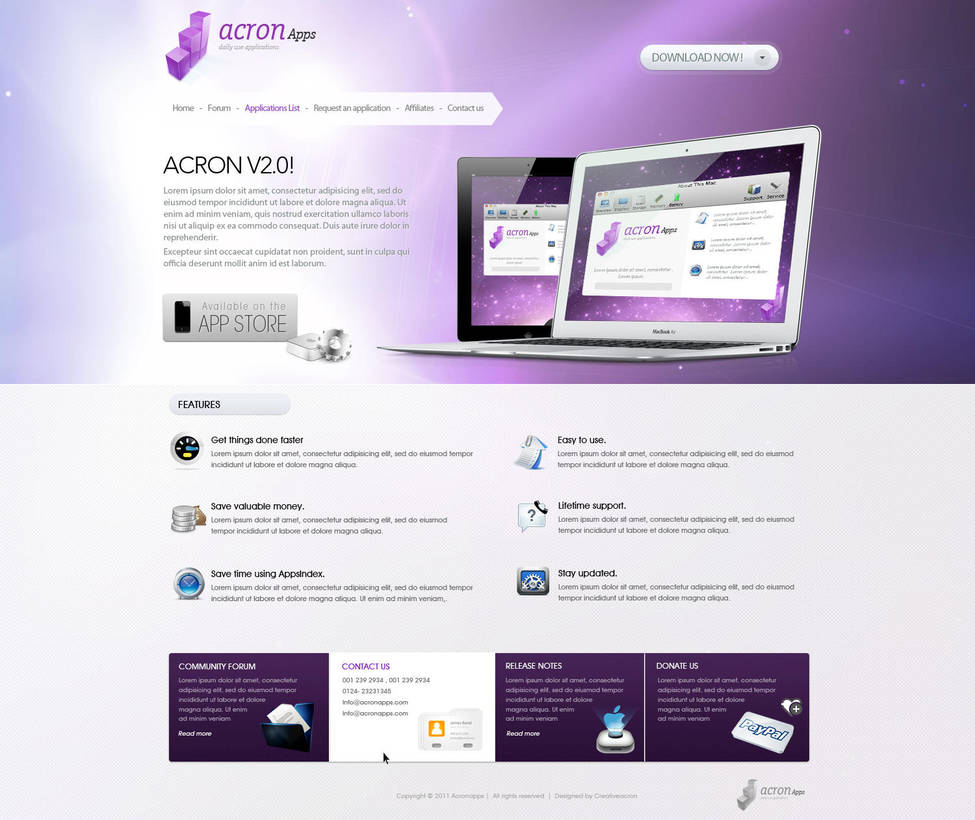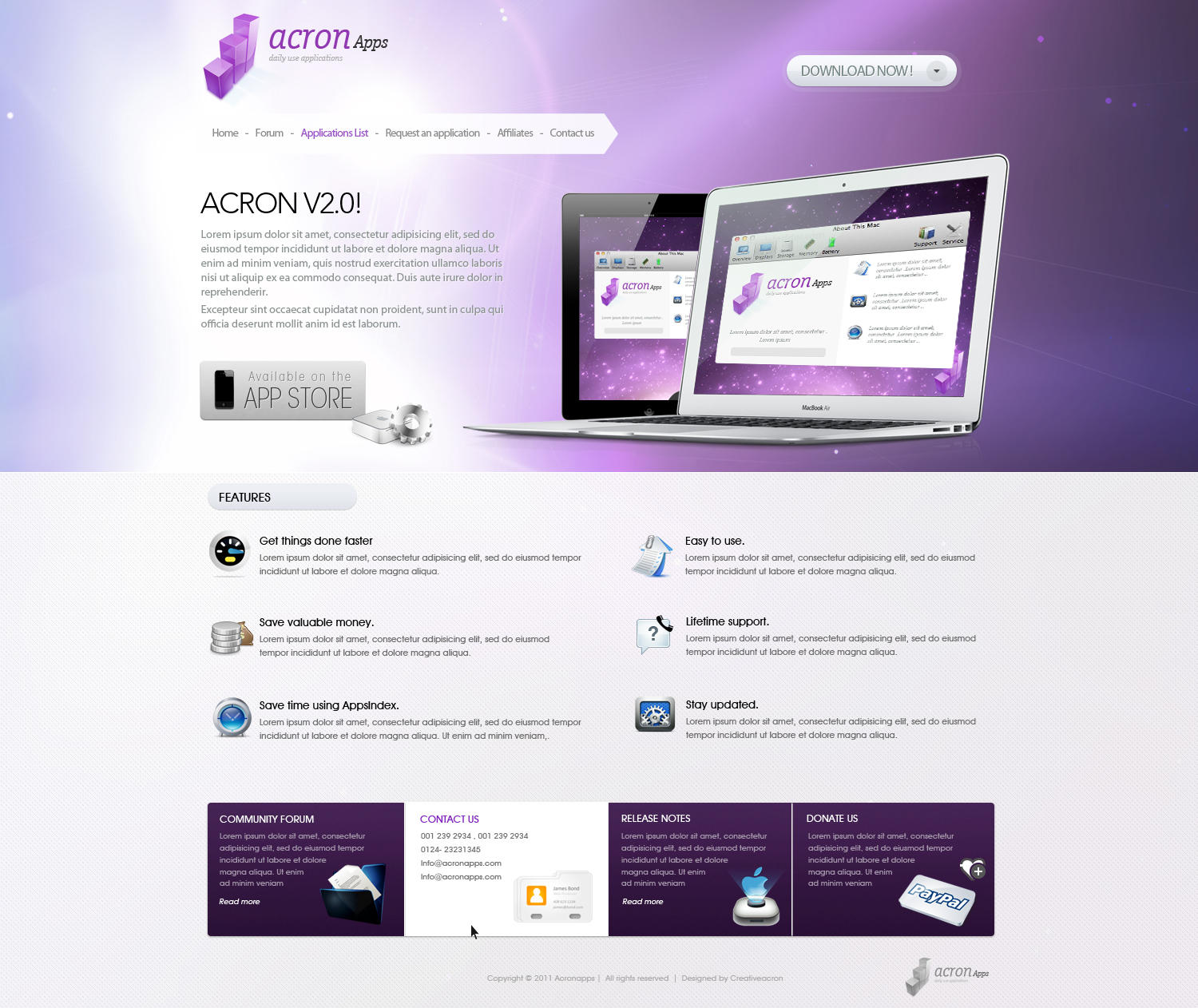 Design for App Store..
Comments &

most welcome..
website::
www.creativeacron.com
Best web design company, Web Solutions Company, SEO web design company

Reply

Nice one! Love the shade of violet!
Reply

elegantly awesome! i love violet also !
Reply

Reply

very nice and clean

Reply

Reply

That interface is excellent but that AppStore icon is something incredible!!
Reply

lol.. actually this application is for business purpose, that's why this logo is chosen..

Reply

Reply