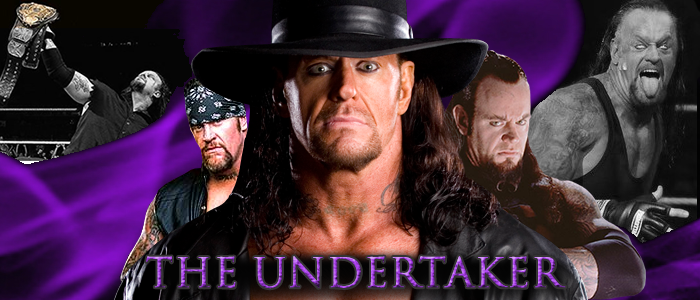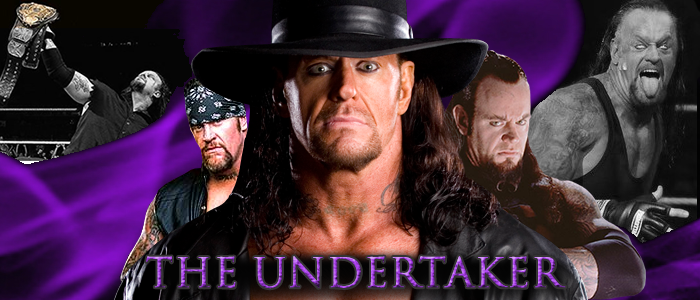 Watch
Here's another banner, this time with my #2 Favourite of all time, THE UNDERTAKER!

For this banner I experimented with a few things, made it more colourful with the purple smoke as a background later to add visual appeal. How I managed to make the WWF Championship in the left picture gold while the rest is black & white I have no idea. Also, the usual square banner has been removed & replaced with a whispy background to add to the dark & eerie vibe Taker has.

I also had Taker's major incarnations represented, it's something I would've done with Foley's banner if I'd found good vectors. Hope you all enjoy!

great work, Taker is da man, one of the greatest wrestlers I can think of. Besides I totally agree with you - american badass Taker was great characters - and yes, badass as well, not to mention he had some of his best matches during that time period

Reply

Thanks!

Yeah, the added realism of the character added a more aggressive edge which gave much better psychology to his matches. Too bad I can't name many of ABA's best matches, they definitely told better stories.
Reply

I remember his first wrestlemania match with Triple H at WM 17 - it was pretty sweet or his match with Flair at WM 19, not to mention his feud with Brock Lesnar, and the most bloody Hell in a Cell match ever - that was some crazy brutal stuff - make today's matches look like kiddie show - oh wait

Also I remember one great triple threat match with Taker, The Rock and Kurt Angle - I think it was one of the best triple threat matches in wwf/wwe's history

Reply

Yeah, those matches were very good. My head wasn't in the right place remembering things when I posted my comment! XD The Cell Match VS Brock was epic, one of my favourites.
Reply

My favorite version of him is the one on the right in the middle.

Reply