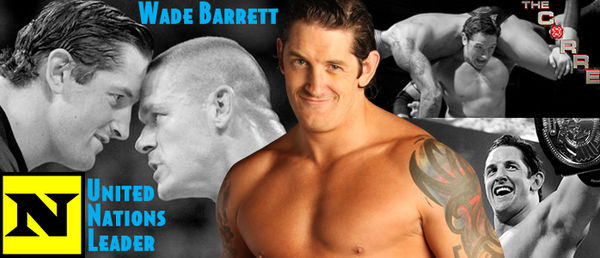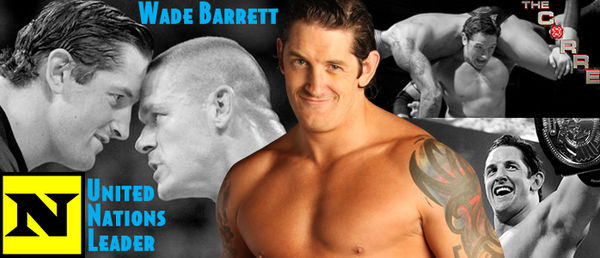 Watch
Here's my next banner, of the former NXT/Corre leader & hopefully soon to be WWE or World Champion... WADE BARRETT
This is a gift for
for faving my banners! This will be used in his internet fed, which explains why the "UNITED NATIONS LEADER" moniker is included in this. Hope you like it man!

Due to Wade's career in WWE being sparodic, short & to be honest while eventful hasn't had many shining moments. Nonetheless I did manage to put together him hitting the wasteland on Randy Orton, holding the old IC title up high & finally (taking up half of the banner), an intense staredown with John Cena when he was at his most powerful. That picture was such JOY to find, fit Barrett's demeanour perfectly.

NEW INTERCONTINENTAL CHAMPION!

Reply

YES!

I would prefer him to be WHC, but it's close enough! XD
Reply

I want him to be United States Champion.
Reply

Any reason why? Cesaro's doing a good job IMO, or do you mean you'd rather see Barrett as US champion to forward progression towards the WHC?
Reply

I love Cesaro as US Champion, don't get me wrong. I'm just saying IF he loses the US Championship to somebody, it should be Wade Barrett.
Reply

AH, that makes more sense.

Then again... wouldn't it be better for Cesaro to lose to a face for Barrett to beat that face & win?
Reply

Well the only good face right now is Zack Ryder...so why not have Cesaro lose it to him, let Ryder have it for AT LEAST a good couple months (unlike last year) and then lose it maybe at TLC 2013 to Wade Barrett?
Reply

Reply

I LOVE it!!! Thanks so much for this!
Reply