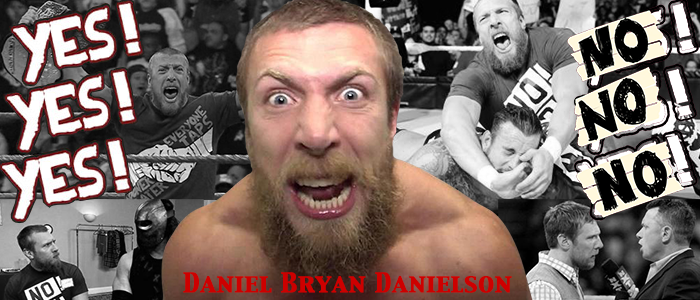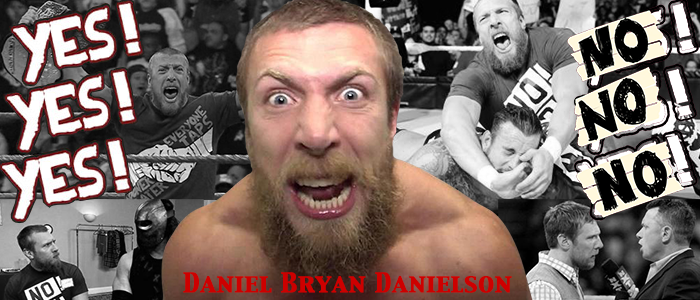 SEE WHAT I DID THERE?

Anyway, here's the single best thing in WWE besides CM Punk; the indy darling turned new king of single syllable utterances... DANIEL BRYAN (DANIELSON)

I loved making this so damn much... maybe it was just looking at that angry looking face throughout the process, it really cracks me up. The YES YES YES, NO NO NO pics really had to be included, it would be pretty boring without them! I also wanted to include his MITB victory as well as AJ in this, but there just wasn't enough space for them among the epicness!

Yay, it's a great composition! I like the memorable moments in the background, but his face is just priceless! x) Poor Daniel Bryan, they're all mocking him now!
Reply

Thanks! Those memorable moments/feuds are what makes my banners, without them they would be very bland

LOL yeah, the minute I found the render of that face my eyes lit up & I burst out laughing! Seriously, Bryan is the best thing on WWE programming right now... whenever he shouts NO at fans I'm pissing myself with laughter! XD
Reply

Yep, he's really funny! XD I like his relationship with Kane and those two always make interesting matches!
Reply

yup, I'm just wondering how long WWE are gonna keep this tag team going... hopefully Bryan can go off with the momentum boost it gave him & become world champion again.
Reply

Hmmm.. maybe that will happen too, but after a longer time. After all, he doesn't really have any conflict with the other champions, he used to fight with Punk a lot, but those times are gone now.
Reply

To me the only way they can both feud again is if Punk beats Rock at the Rumble & Bryan wins the Rumble Match; leading to a 60-minute iron man match at Mania. THAT I would pay good money to see.
Reply