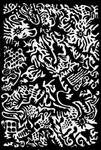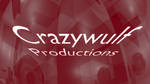 Online Shops featuring my art and products
fineartamerica.com/profiles/br…
www.redbubble.com/people/sput/…
my favorite station

click link to listen
somafm.com/popup/?groovesalad
fav.me/d7xg52c
youtu.be/3XAE1DlxsEw
89 hour Ambient playlist on Youtube (10 videos) for study or sleep
www.youtube.com/playlist?list=…
Living on Maui
My New dA site:
mythdreams.deviantart.com/

Favorite Quotes:
Experience is not what happens to a man.
It is what a man does with what happens to him.
Aldous Huxley
The future is literally in our hands to mold as we like. But we cannot wait until tomorrow. Tomorrow is now.
Eleanor Roosevelt
Keep away from people who try to belittle your ambitions. Small people do that, but the really great make you feel that you, too, can somehow become great.
Mark Twain
First say to yourself what you would be; and then do what you have to do.
Epictetus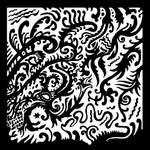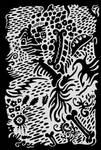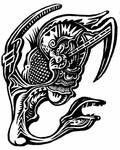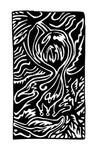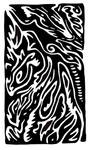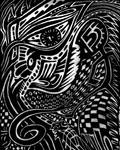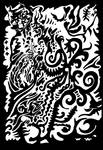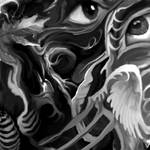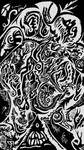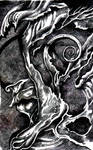 Favorite Car: 1970 Boss 302
Current Residence: Maui
deviantWEAR sizing preference: XL
Favourite photographer: Frantisek Drtikol
Favourite style of art: Primitive-self taught.
Operating System: Windows 10
MP3 player of choice: my phone
Video game sys Steam
video games I like : GMOD, Minecraft....Team Fortress 2...Soul Calibur
(Someone, please help me)
Favourite cartoon character: Sponge Bob
Skin of choice: dA chatroom
#CrazyRants
Favourite Visual Artist
Lane Smith, John Tenniel, Albrecht Dürer, William Blake, Gustave Doré
Favourite Movies
Night of the Living Dead, Cloverfield, Shaun of the Dead, Zombieland, 28 days later, WWZ, Fido, Warm Bodies, Dawn of the Dead, Resident Evil, Aaah! Zombies!!, Cemetery Man,
Favourite TV Shows
Tim and Eric, [SFM] an0nymooose, Chadtronic, Good Mythical Morning
Favourite Bands / Musical Artists
Caravan Palace, The Correspondents, Puddles Pity Party, Kyary Pamyu Pamyu,
Favourite Books
Queen Lucia, Chrome Yellow, Through the Looking Glass,
Favourite Writers
PG Wodehouse, Lewis Carroll, Lane Smith, William Blake, EF Benson, Shel Silverstein, HG Wells
Favourite Games
Team Fortress, MINECRAFT!!!! !!Age of Empires, Soul Calibur,
Favourite Gaming Platform
Steam, PS3, SNES, My Phone
Tools of the Trade
Autodesk Sketchbook Pro 7, Wacom Intuos, Toshiba Encore2 Write 8, Blender, Corel Draw (PP Trace), Toon Boom Studio , Inkscape,
Other Interests
Susu, my kids...