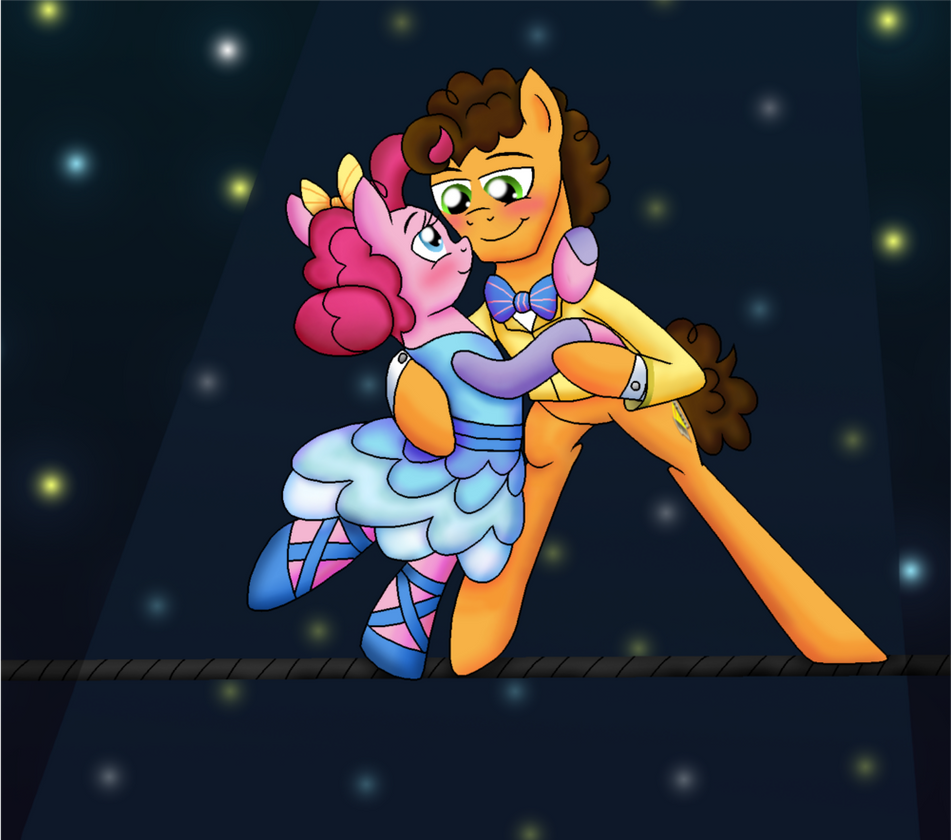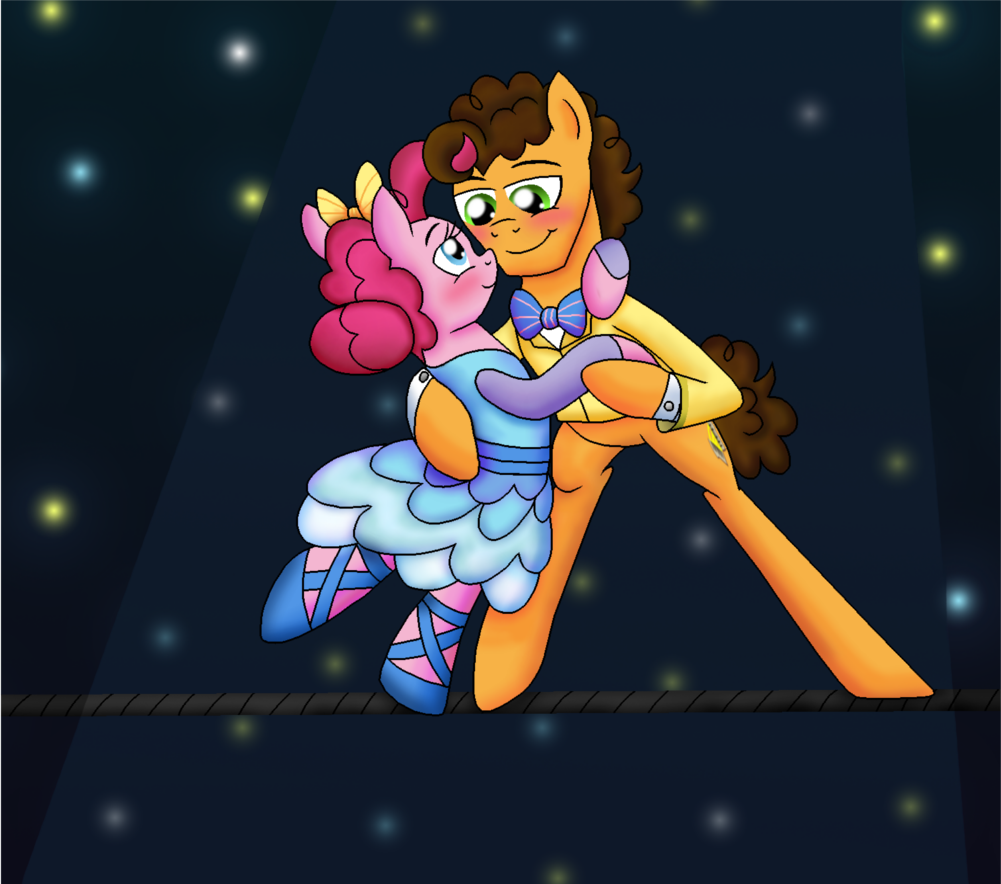 Watch
Hand in my hand and we promised to never let go
We're walking the tightrope
High in the sky
We can see the whole world down below
We're walking the tightrope
Never sure, never know how far we could fall
But it's all an adventure
That comes with a breathtaking view
Walking the tightrope
---


A romantic dance high up on a tightrope? Well, I've seen crazier from these two.
No worries, Pinkie's tail is just somehow stuffed into her skirt. Maybe it's in a bun and is hiding out of the way during the dance.
I was in the mood for CheesePie, so I made a thing. Helps to have a little inspiration from a song ("Tightrope" from "The Greatest Showman").