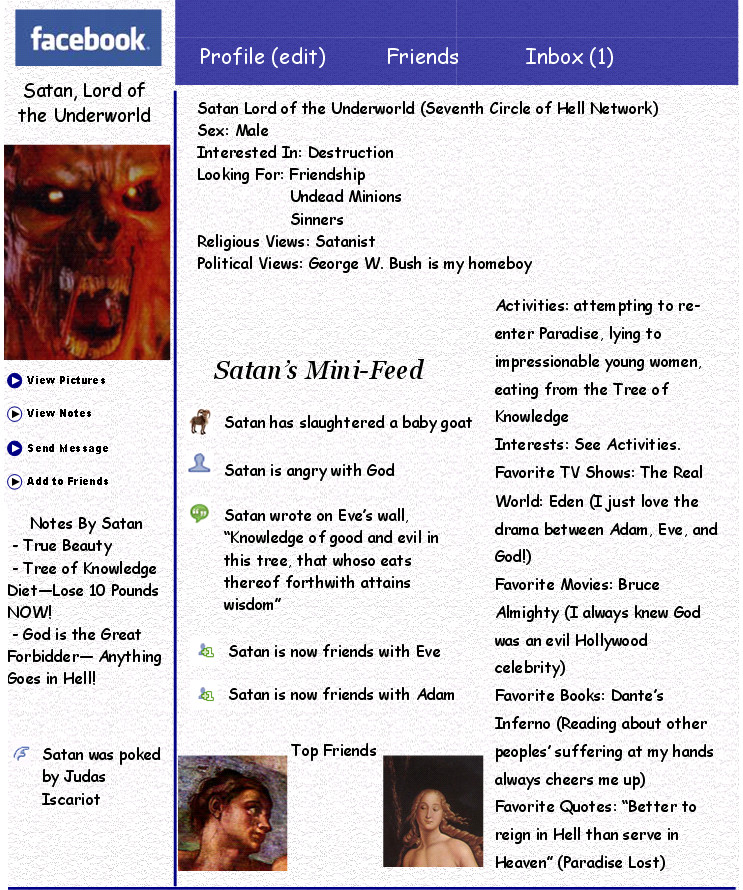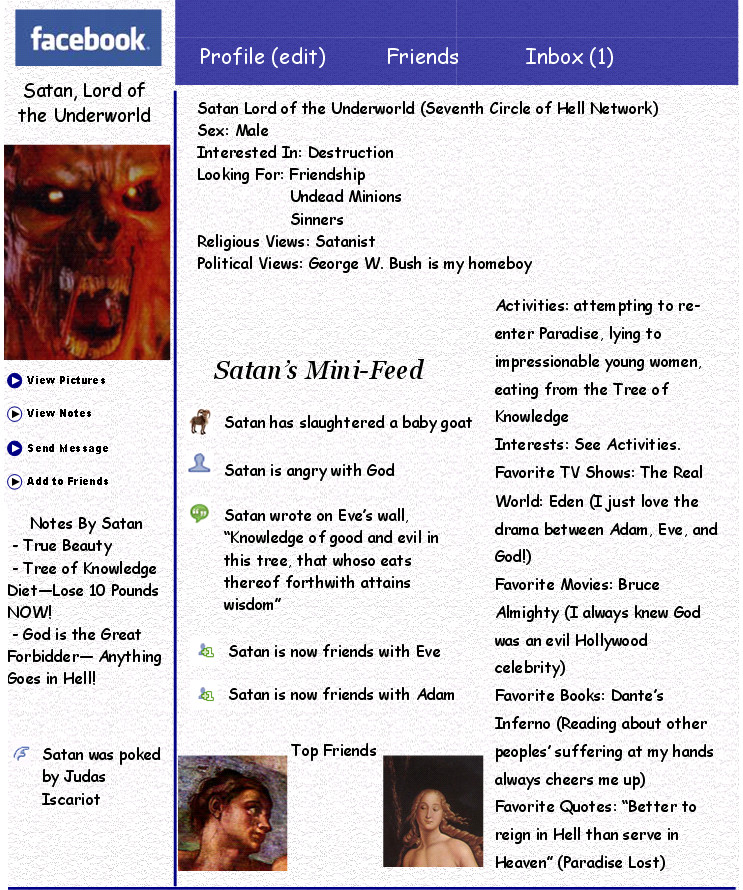 Watch
I've been meaning to put this up for a while, but here it is.

It's Satan's Facebook!

This was actually the final project for my English World Lit class. We could do a Facebook/Myspace page for one of the characters of Paradise Lost, so I did Satan.

Enjoy?




All the pictures I used are from Facebook and the Satan, Adam and Eve pictures are pretty much on the first page of the Google image searches, so um, that's where they're from.