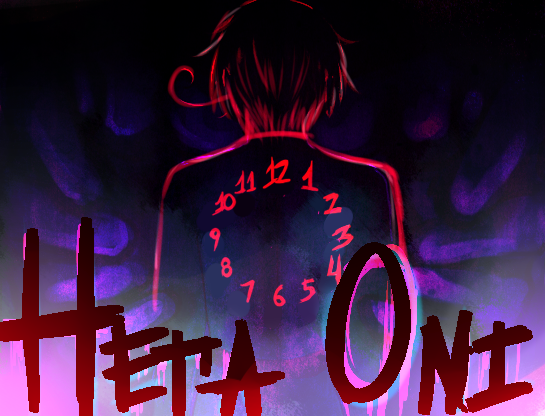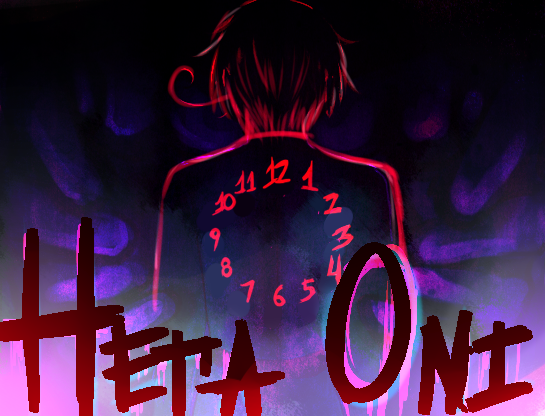 Watch
------------------------------------------------------------------------------------

>>>>>> EDIT 4:
The sequel playthrough is already available!! ->
goo.gl/Kq7p1r
-----------------------------------------------------------------------------------------

Edit 3:
This game is getting a sequel!
www.youtube.com/watch?v=YSsnWS…
www.youtube.com/watch?v=LlS4U3…
www.youtube.com/watch?v=oQF--u…
Two new characters!!
cookies-hetaoni.tumblr.com/pos…
--
EDIT 2:
Here's the link to the new playthrough!!!
goo.gl/GfuQOL
--EDIT:
If anyone doesn't want to/can't play, here's a link to a playthrough I'm doing!

www.youtube.com/playlist?list=…
-------
!!! WARNING !!!
Some pictures contain blood/light injuries, strong colors and death/corpses. Some scenes contain flashing (only once or twice) and shaking screens. Nothing too extreme, but it never hurts to let you know.
Original HetaOni © Tomoyoshi
Ao Oni © Noprops
Hetalia © Hidekazu Himaruya
NOTE: The original HetaOni game does NOT have an ending. This one does, and was 100% created by me. I haven't played any fan versions besides PianoDream's years ago so I apologize if anyone's done something similar to my ending before. I tried my best to be original and to not be influenced by any other thing besides the original game and hetalia as a whole.

THIS GAME DOES NOT WORK ON MAC! I'm sorry!
Download Instructions
All you need to do is click on this LINK, download the file and play the game!! You don't need to download anything else. If by any chance you find any problem, contact me as soon as possible and I will do whatever's within my reach to help you out. Unfortunately, this game is not compatible with Mac/Android but there are some programs you can use to make them run in your operational system.
Please DO NOT redestribute/reupload this game. If you want to share, send them the link to this post: cookies-hetaoni.tumblr.com/pos…

There will always be someone who won't read/respect the rules, so by sending them the link to the original post will help me keep things in
order.
---

To extract the file, you will need WinRAR or 7Zip.

1- Extract it to a destination of your choice

2- As soon as it's done, open the folder and run game.exe. That's all you need to do!
Troubleshooting & Bug reports
I've tested it countless times and fixed all bugs I could encounter. If by any chance you find one, contact me about it, go back to your last save and do not repeat the same route (unless it's to show me what kind of problem you found). Whatever bug you may find, it shouldn't affect the course of events, so all you need to do is follow the flow of the game. Characters often tell you what you should do, and if you forget, you can always check your items/interact with objects. Either way, I'll be always here to help you out so don't be afraid to send me an ask!!
Credits
All credits can be found inside the game folder, as well as will be shown at the end of the game and briefly mentioned in the introduction [please don't skip it!!]
I did the best I could to protect all game data. The art I used is 100% original and done by me, and I give you permission to use it for personal, non-commercial purposes as long as you credit me and don't claim it as yours. There are audio files I had to buy/use with permission, so PLEASE DO NOT RIP OFF THE AUDIO, BY ANY MEANS. I couldn't find a way to safely encrypt the audio folder, so it's open to the public. You can find ALL of the songs on youtube, I included the names of the songs/artists in the credits. If you enjoy the songs, please support the artists by purchasing their music. It's not expensive, and totally worth it.
I hope, from the bottom of my heart, that you enjoy this game as much as I've enjoyed working on it. This is my first game ever, and probably my biggest contribution to the Hetalia fandom. Thank you so much for all your support, and have fun!!)