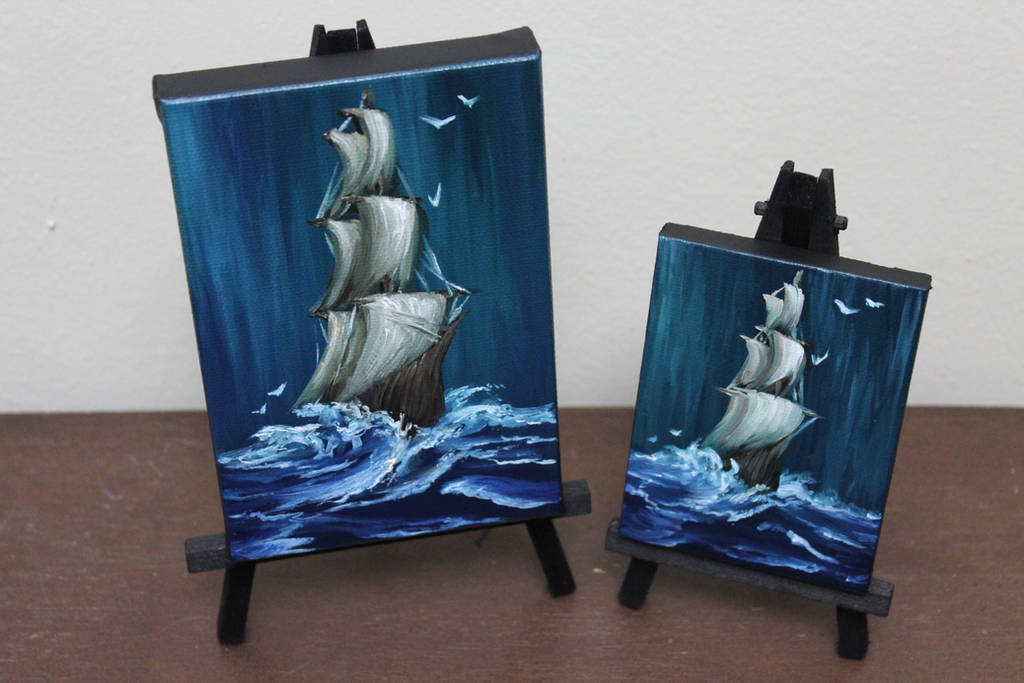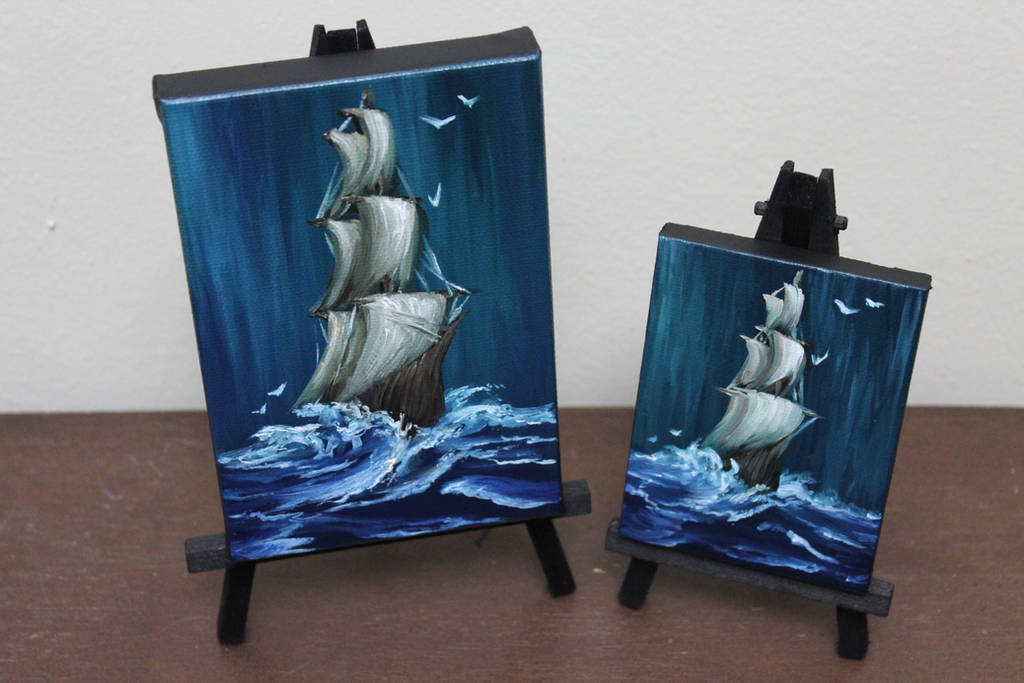 Watch
Commissioned small pieces based on a mini ship painting I made in February; the one on the left is 4x6" and the one on the right is 3x4"


Love nautical shit! This is awesome! You're like one of my top artist mate. XD the ships look to actually be moving XD I gotta share this XD
Reply

Haha aww thank you! And yes, feel free to share

Reply

Dude! I didn't know where to post this but I found the dudes name! Here is his page though I was sad to not see all I saw at the Rally on his page.
marclacourciere.com/high-seas-…
Reply

Reply

Those are awesome

Reply