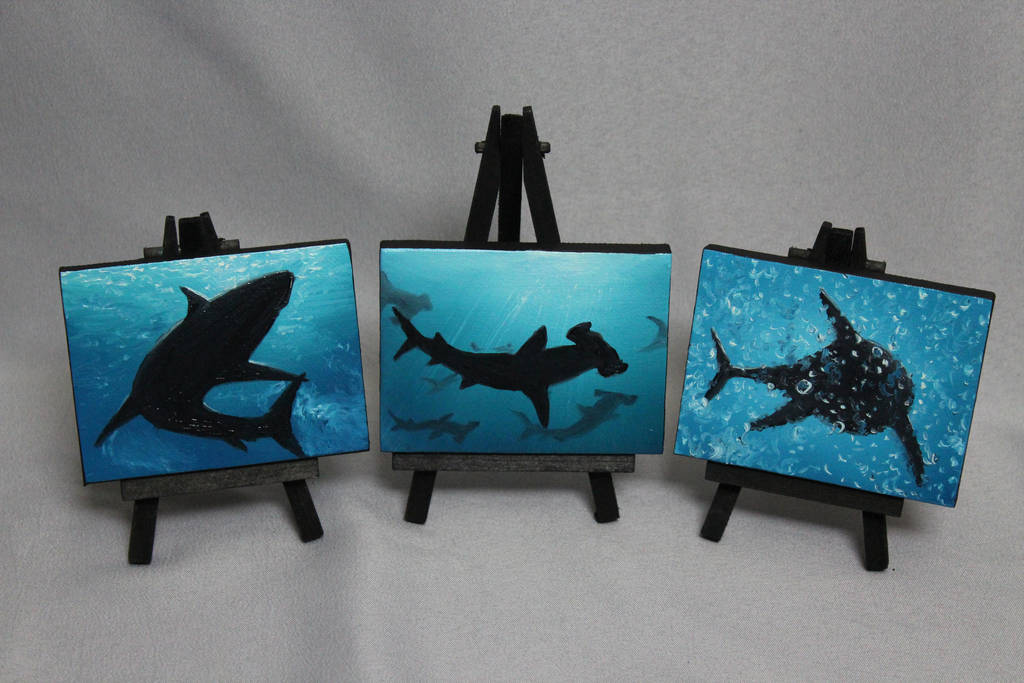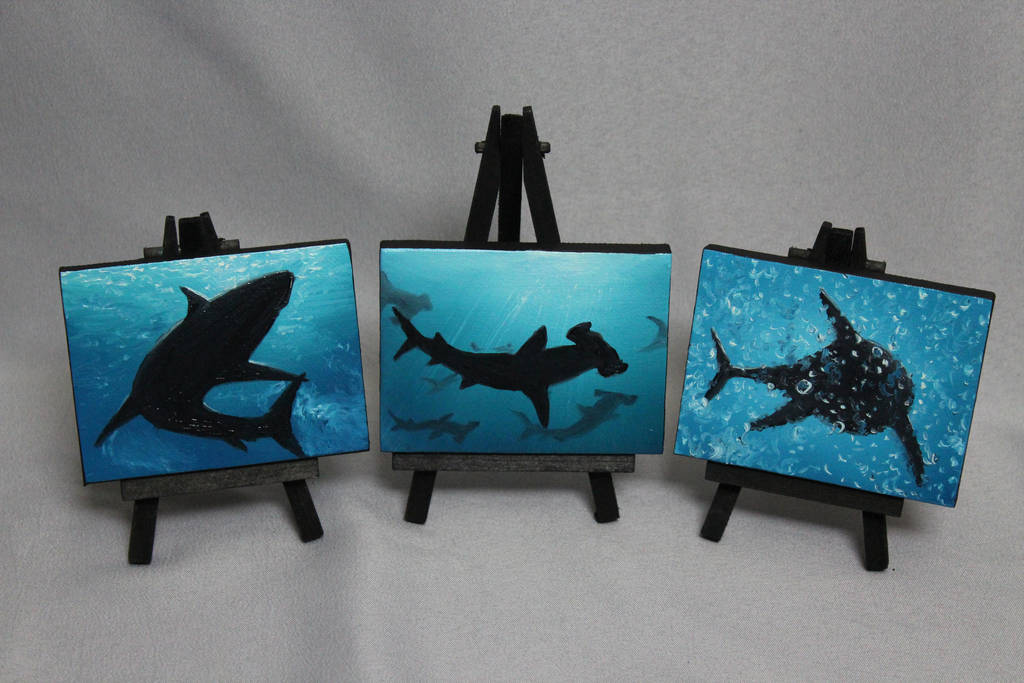 Watch
Mini (3x4") oil paintings of various shark profiles. This was a fun way to test out a few water effects


I really like the sense of depth in the hammerhead picture!
Reply

I think the hammerhead one is probably my favorite of the three as well; I was planning on making a larger version of it but didn't have the time... I might have to do that at some point though

Reply

Reply
Atmospheric! If I didn't know any better, I'd think they were all full-sized pieces.
Reply

Thank you! I was thinking of making a larger version of one of them (we'll see if that happens or not haha, I never know with my schedule)
Reply

I can't help but think of that time Helen from A Day at the Beach said: "Sometimes, I throw blood at the ocean to attract the sharky-sharks. But they're just like me. They never come." I don't know if you know what I'm talking about tho :')
Reply