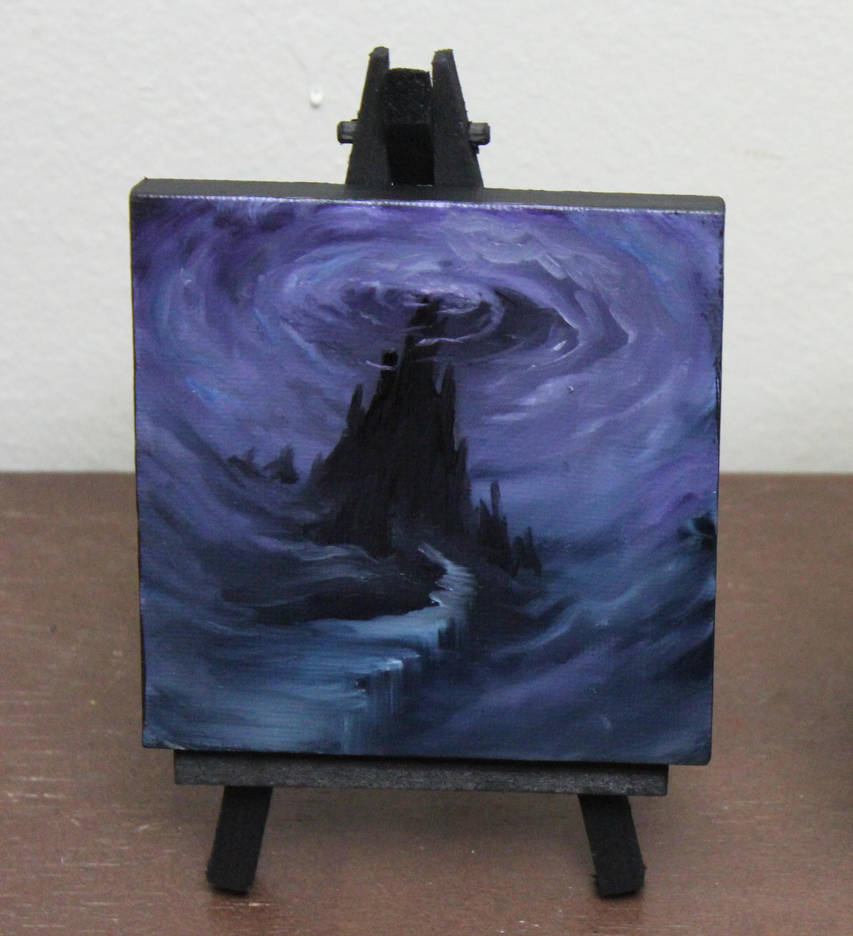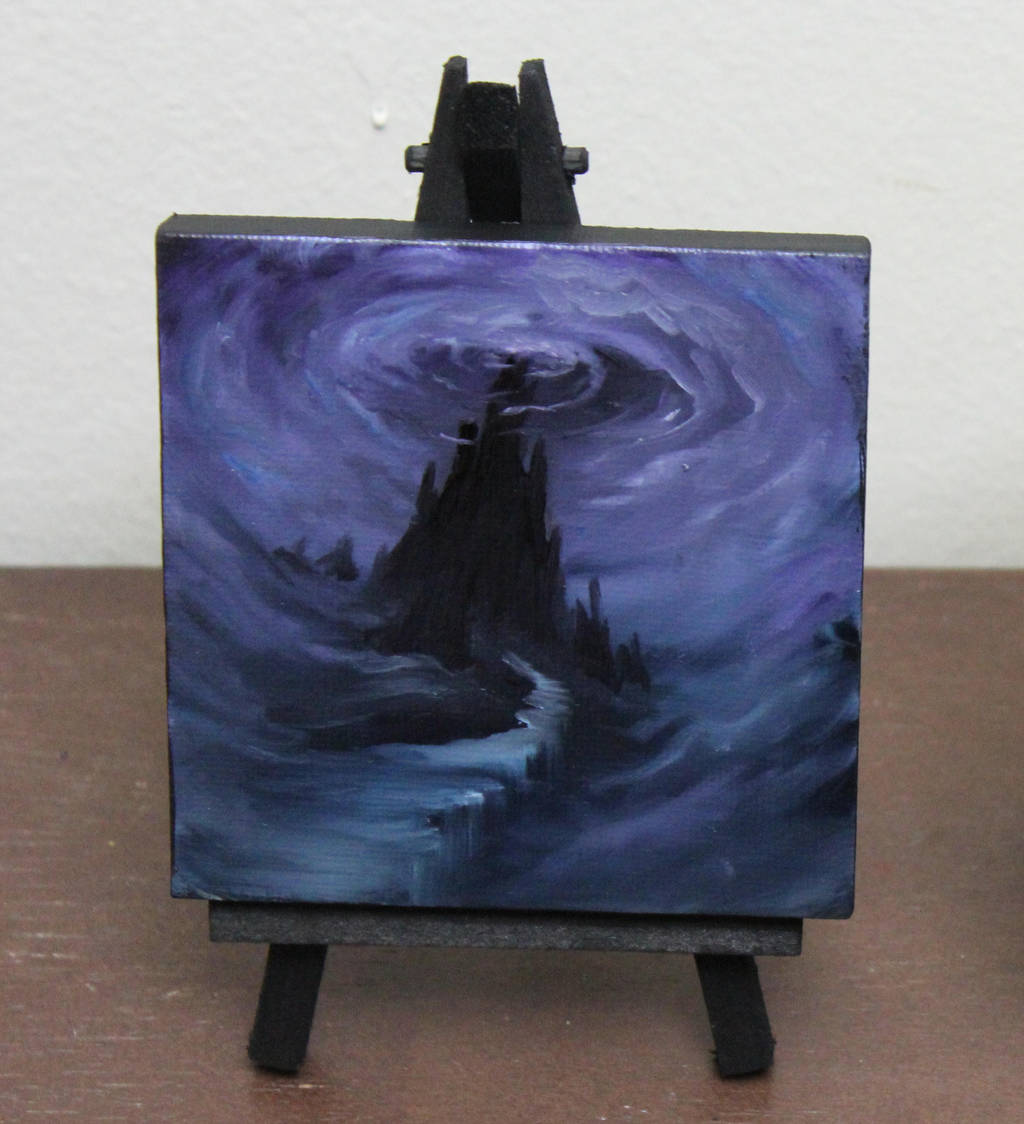 Watch
I liked the idea of a building storm over a castle

4x4" oil painting
This painting will be available in my
Etsy store
for $17+shipping once it is dry.

Reply

Reminds me of the Forbidden Mountain from Disney's Sleeping Beauty.
Reply

Yes! Definitely inspired by it

Reply

Don't you use other medias of art as well? I mean I tend to paint in acrylics & digital art using Photoshop CS5. You ever tried those?
Reply

I sketch and draw with pencil/pen of course, I like using copic markers for some drawings, and I do enjoy charcoals. I've considered trying to make a comic/graphic novel version of a few stories written by a good friend of mine, but I really don't have the time I know I'd need to invest. I've made a painting or two a long time ago in watercolors, and messed around a little with acrylic, but oils are definitely my favorite when it comes to painting. I'd like to get into digital art at some point, and I've occasionally used a basic drawing app on my tablet for sketching, but I don't own Photoshop (or have a subscription? isn't that how it works now?) or anything like that and really don't have the time to get into it with my schedule as it is. If I can ever get to the point where I'm working on art full-time, I'd definitely invest some of that time to exploring other media, but at the moment I mostly want to keep improving in oils.
Reply

Reply