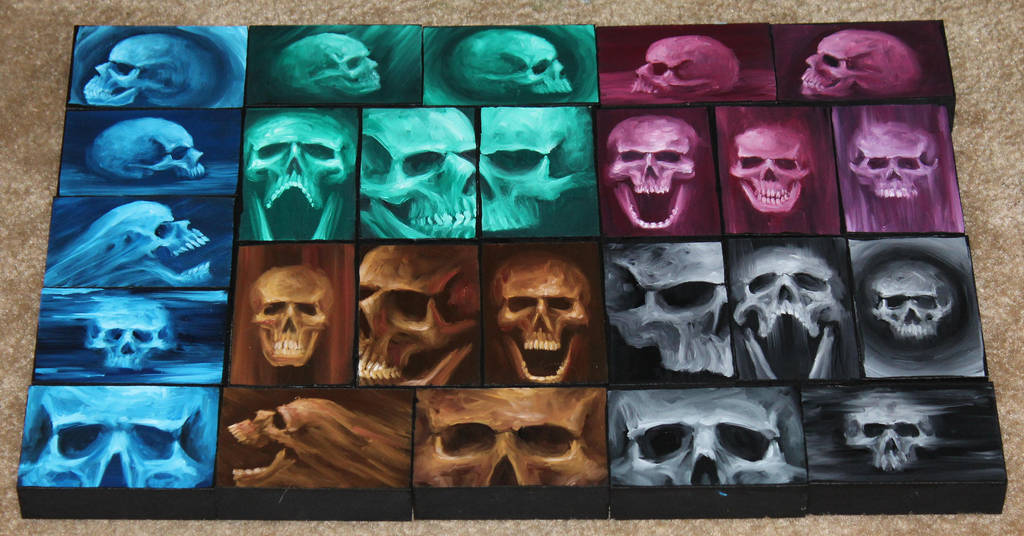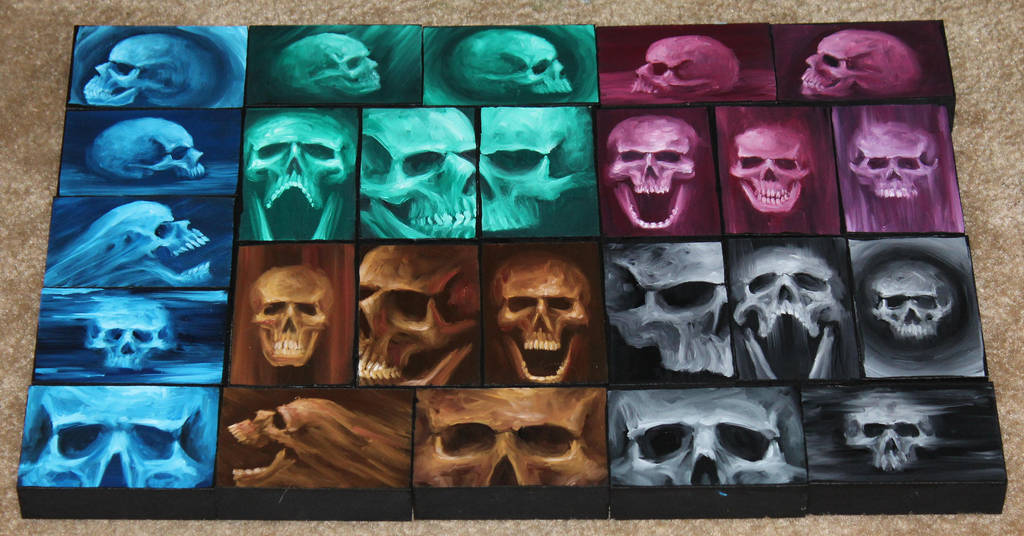 Dude this is so cool! I could see this shit going for sale big time at bike rally's. Local Harley stores donthibgs often throughout the year but big events like the POW MIA ride in DC or the annual Sturgis in South Dakota, would maybe be worth a shot hitting up.

though I've no idea how much it costs to have a table at those events so. But it's an idea! Plus if you like bbq and leather it's the place to be. Lots of friendly adult dorks who are just as excited to be there cuz for them that's THEIR anime con in a sense XD I've spent some time talking with one artist at a rally who had beautiful stunning photos of sunken pirate ships and mermaids and— well a lot of it were ladies to be honest, but giulia and I admired the details for a while and asked a hundred questions XD oh! You should, if you don't have one, make business cards. If you would like help, I'm avialable to try!

Reply

Oh man I love the Harley people I've talked to, and I'd love to sell stuff like this at a rally or something but I haven't really looked into it either. It's probably not that much different from a craft show in terms of being a vendor, and the kind of people there might be more up my alley considering I tend to scare away little old ladies at craft shows with my skull paintings haha

And yep, bbq and leather, haha. When I lived in Ohio, my parents used to be part of "Rib Burn-Offs" where people/restaurants/pop-up shops/etc would compete for who had the best ribs and bbq and whatnot and so we'd be around a lot of that sort of crowd - they're good people; much nicer and less scary than a lot of people think (yes, "adult dorks" haha that's adorable). Oooh, pirate ships and mermaids and whatnot; you have a link to the artists' work? Yep, I do have business cards. I'll have to look into being a vendor at a rally, that sounds like a fun time

Reply

Aw thank you! I mean, well, sorry-- I just mean, my family are all Hogs. I got my first bike close to when I turned 18 but it was a little later that year when I got my first harley. I've sold mine a year ago during a move since I'm working on going to study abroad in a couple months. But boy I miss riding.

If the stalls are too pricey or something I believe some people are willing to share or split the costs with you- that also would be worth considering. Oh! You could always enter the T-shirt design contests! That isn't my area of skill sadly or I'd be so down XD

My grandmother use to scoff and roll her eyes "Another?" when we got stuff like that. I changed my mirrors out with those mirrors that looked like skeleton hands holding a black casket (that was the mirror part). But.. yeah. The fantasy, all of it. A seriously large assortment of people hit up those areas so you'd be able to sell all your work- what I mean is, from the castles, dinos, sea creatures, up to the skulls and such, it'd likely do well. XD I don't wanna sell you on the idea though because I haven't a real clue on the profit risk margin for renting those booths and being an artist BUT they DO have a lot of damned good lemonade. Who knew a single lime mixed in made all the difference? Nothing beats homemade.

Pardon me but-- fuck the paint questions-- I need the art lessons of those fucking ribs!?

I agree. XD I had a teacher from India for one of my college courses (Only took two classes before I decided to further abroad- no use spending money on credits that may not transfer..) and she was a super sweet woman but she had a serious miss conception about bikers XD She was shocked to hear I was one- kept just looking at me. XD It struck me as odd in turn when I explained to her why we wear leather-- she had never considered it to be a shield from the road. XD Plus, from my time down in Texas, it was a shield from the sun. You sweat so much but keeping the leather on is cooler since it keeps the sweat from evaporating. Doesn't make you smell too nice though...

XD Thanks XD And fuuuuuck. I asked dad ans we searched our phones but I am not coming across his name. I'm shit with names. And being....organized. BUT Giulia may remember and hopefully she will be able to say as much when she wakes up XD I'm sorry-- I'm upset I lost it. I totally dug his art work. He was talking about how he could and has done artwork to where you couldn't tell if it what a photograph, but he doesn't like to do it. Says why do art if you are just going to copy it exactly? He felt like it was missing the point. He admitted to a bad habit of licking the brush when he works too--bad since I think some of the paints he uses has traces of lead? I dunno. And I hope it works out well for you if you do it! It is the best time ever and you'll possibly spend just as much as you make so be wary of that because its so hard to not want to spend. The last day or Sturgis typically has the most deals but you take a risk of the items you like being sold out before then.
Reply

Oh no, don't be sorry haha

I imagine the spots are pricey, but it might be worth it for me to go to one sometime, see what people say and how things look, and figure out if it'd be good for me the next year or something. I'll have to see if there's anything around me that I can go to just to check it out.

Hahaha that sounds like a rad mirror, and your grandma sounds adorable - not even mad, just resigned to the fact that you like the weird spooky stuff, that's great

Oh man yeah I've tried a ton of ribs at those things and sometimes it IS an art to get really good ones. Just cook at a low temp forever and cut the slices BIG (I like when they'd basically cut the edge of one rib to the edge of the third rib over, so you have double the meat on each rib that they actually give you). Other than that, the differences are 'did they get good meat', 'what sauce is on it', and 'what *other* stuff is cooked with/underneath it' - and those can all change everything. Crazy! I get the idea, but I don't know enough to make the crazy amazing ones, just 'decent' ones haha (I'm also not a great cook, so there's that too).
Yeah people definitely have the weirdest misconceptions about things; I love your stories though! It's great to shatter those perceptions haha

Thanks for finding me the link (I saw your other comment)! Oh man, yeah, licking the paintbrush can be bad for lots of different paints; I can just imagine O.O

Thanks for the crazy long comment! I know I'm slow to respond but I love the stories



Reply