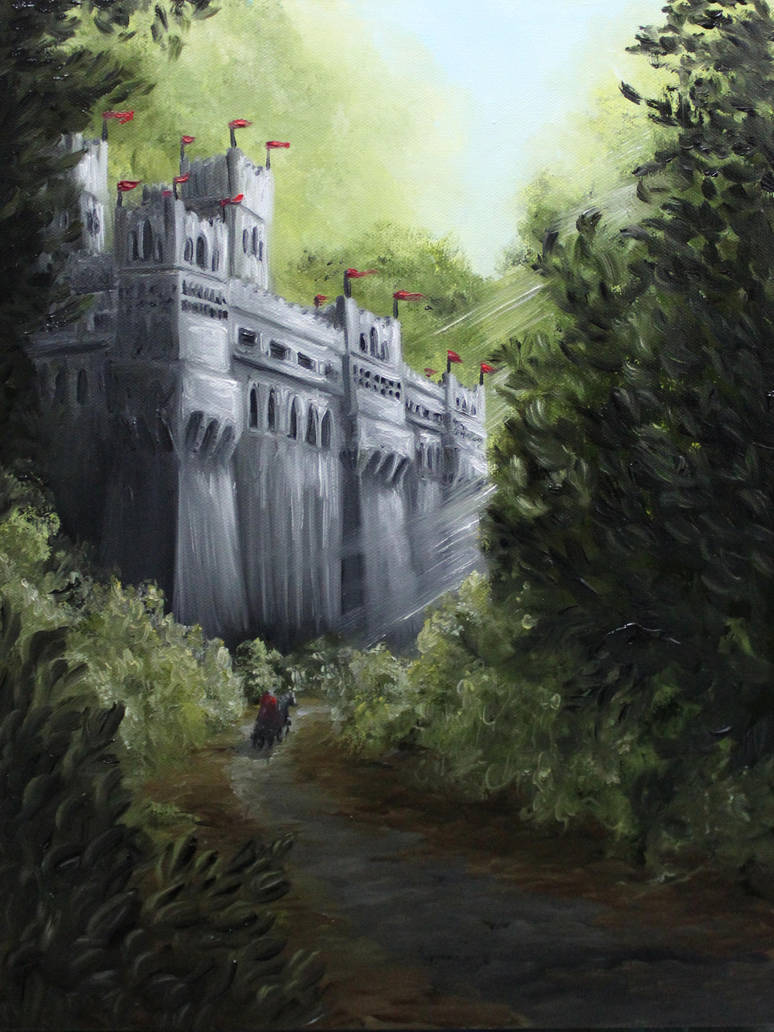 Even on a larger canvas, some of those details were so tricky, and I didn't even get all the detail I was hoping for... I might have to keep going bigger, haha

Also I'm finding that it's much trickier to keep the perspective correct with buildings! I had to fix a number of things and even then I'm sure I still didn't get it quite the way it needs to be, but that's the learning process

12x16" oil painting
This painting will be available in my
Etsy store
for $84+shipping once it is dry.

Reply

Nice scene, the focus of your piece definitely stands out and the brush strokes depict the trees in a very wild way. One thing I would say is to add a thin stroke of highlight around your knight on horseback, just to separate him out from the midground a little more e.g glint of metal on his helmet or his horse armor (if his horse has some), increasing vibrancy on his red clothes on the side in which the sunlight hits.
Reply

Haha, I'd agree - and I tried exactly that, but that little knight on horseback was already stretching the limit on my brush size, so every stroke there was about as small as I could get and still be obvious. I did what I could, but next time I really ought to just make the whole scene larger so tiny guys like that could get just a little bit more detail

Thank you, though!

Reply

Reply

Reply

Reply

Reply