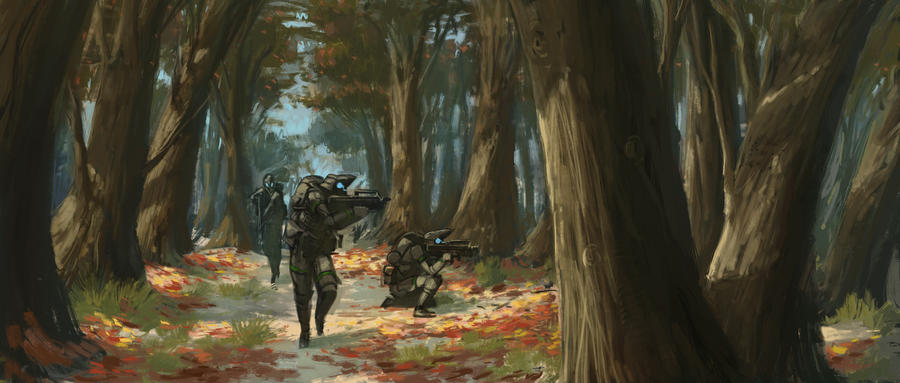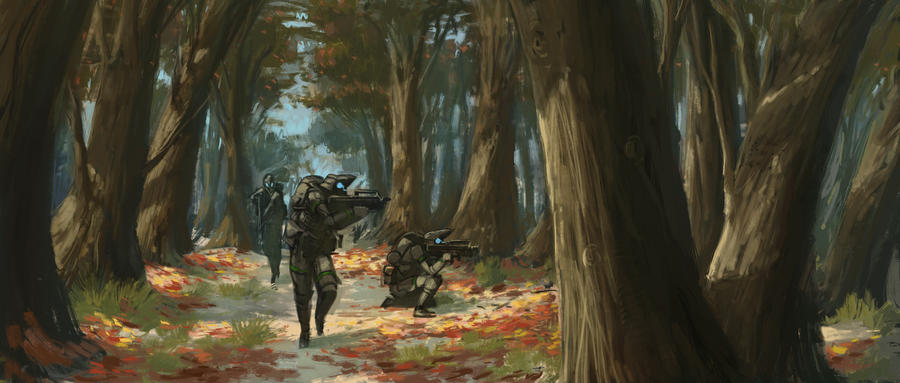 Watch
Hey everyone. Another painting to share with you guys.

I'll post some story bits later. Need to sleep.

Robert

"This is Squad 4-2, area clear, moving to secondary patrol routes..."
Reply

You never posted story

Reply

even though there're guys with guns, this pic is really peaceful.
Reply

Looks cool! Love the trees and sunlight patterns. Keep the updates coming!
Reply

Why do yer art and designs have to be so epci? love it

Reply

Yet another incredible piece. Delicious.
Reply

Looks awesome. Love the forest setting.
Reply

Thanks Mako. How ya been?
Reply