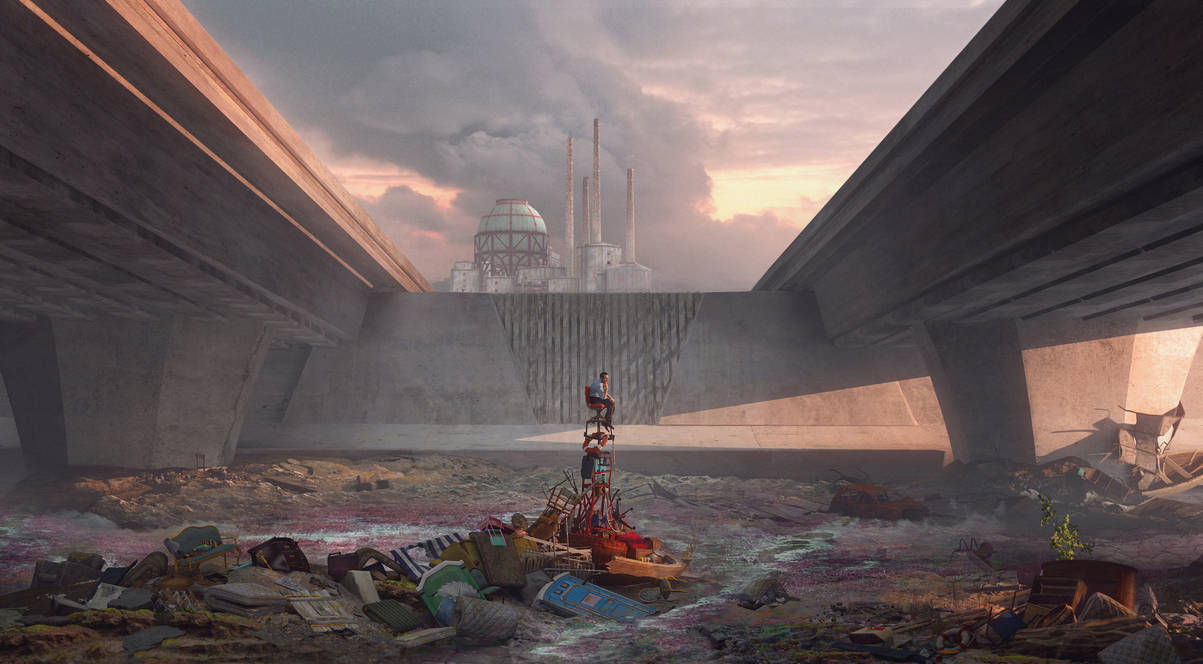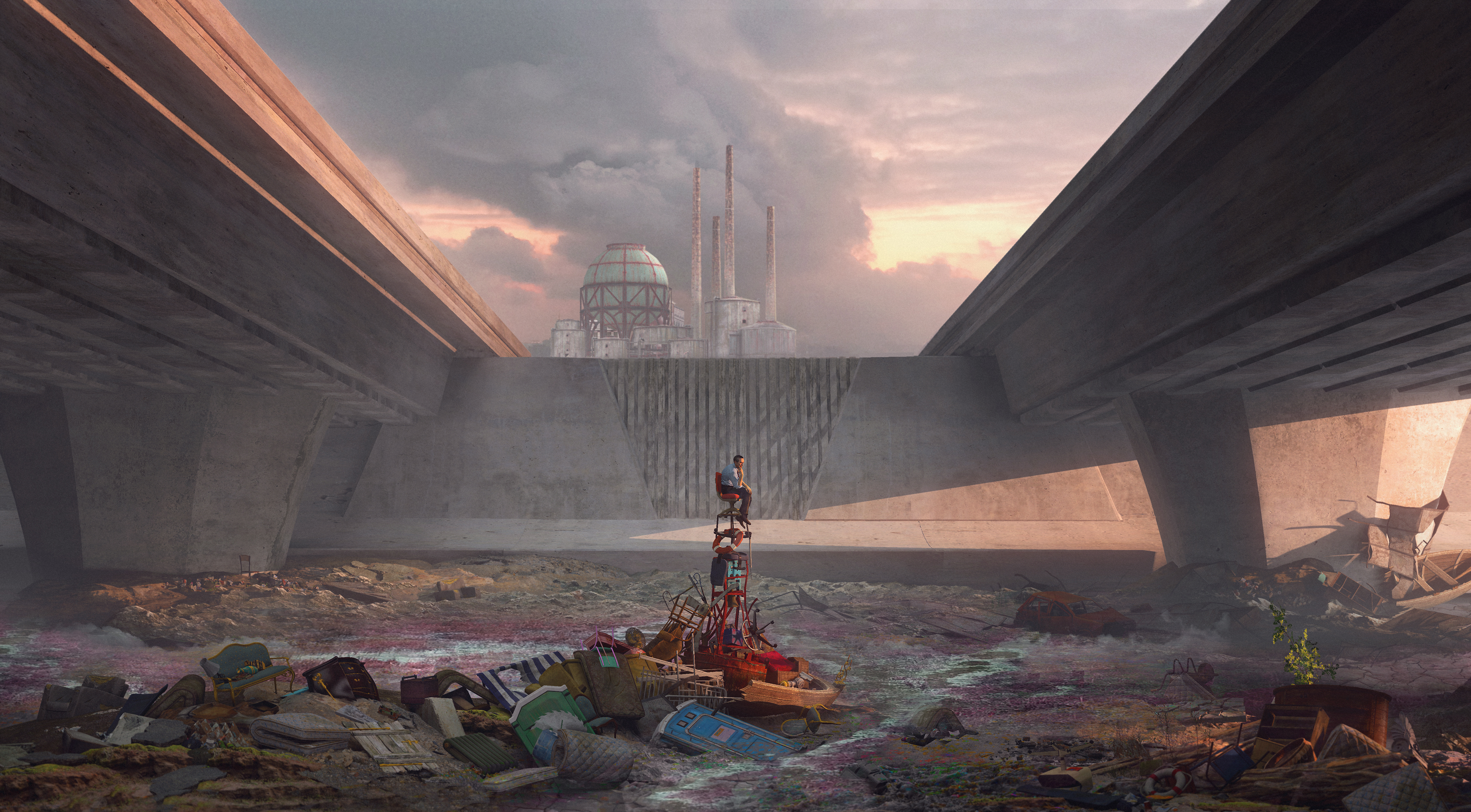 Humanity has reached a population of 10 billion in the year 2050. Energy consumption continues to skyrocket with industrial waste being one of its side effects. Man sits on top of a pile of consumer waste in the Los Angeles canal contemplating his corporate life and the changing environment around him.

Sources of inspiration
- industrial waste, human influence on environment, brutalism, the statue of The Thinker for the main subject, and the soundtrack from Vanilla Sky (
www.youtube.com/watch?v=-S_S3U…
) which I think fits nicely.
4k free version available for download.
Photos used for the sky and the river stream are my own. The rest is 3D.