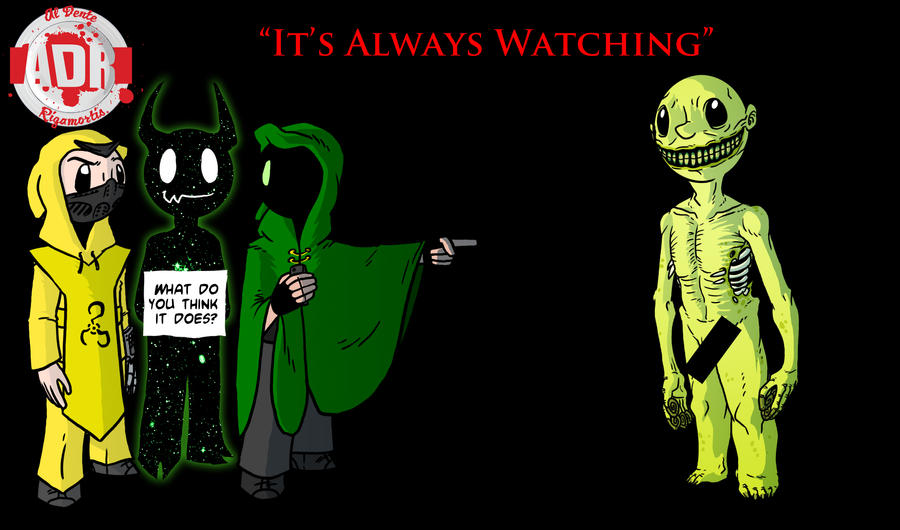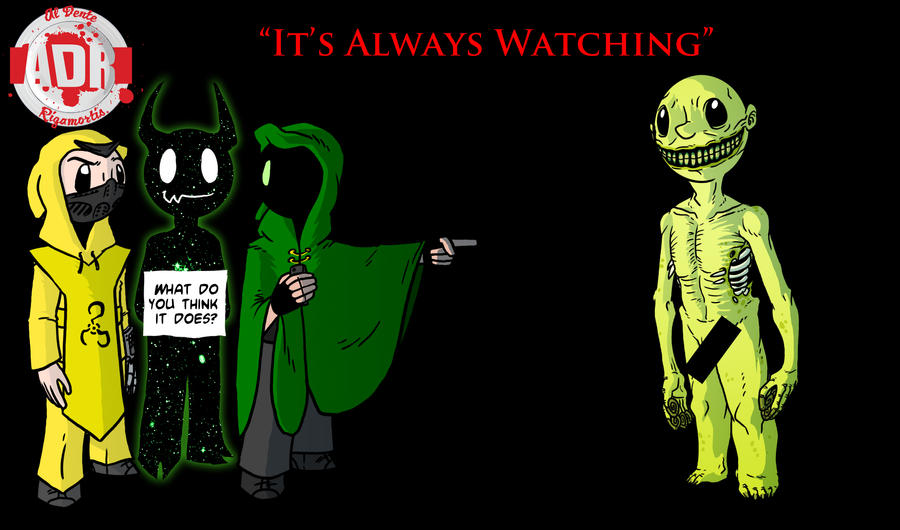 Watch
Feel free to submit an answer as to what you think "It Does when it Stares at you" in the Comment section or (Toll Free) Email below and you could hear your response on a future show... and earn even more admiration from us!

The title card for episode 214 of my podcast "Al Dente Rigamortis" where Review Cultist and the Gang (Cult?) talk about creepypasta stories every week.
Check it out (It's pretty well our home now, we live there.):
crazonstudios.tumblr.com/
Also we're on Kiwi6:
kiwi6.com/artists/AlDenteRigam…
Also on iTunes as of this episode and Youtube:
www.youtube.com/channel/UCLiGC…
And we're on Patreon!
www.patreon.com/aldenterigamor…