I came up with the PEAS method
("PEAS" stands for: Practice, Experiment, Ask for suggestions, & Study the world around you)
about 5 years ago. In that time, I've seen significant changes in my own art and in the art of others! I figured that it's time to whip up a journal and share the PEAS method again.
These are the same concepts that I shared in the journal
"How did you get so good at drawing?"
which I posted about 5 years ago:
PEAS METHOD TO ARTISTIC SELF-IMPROVEMENT:
I my opinion and from experience, there are 4 things you can do to evolve as an artist...



Practice
- it's been said time and time again that "practice makes perfect". They're right, but there need to be a few other factors to make it work! You can repeat the same thing over and over... however that will only improve your ability to repeat a certain skill. To truly improve, something NEW needs to happen...

Experiment
- even if you're afraid something will come out looking reeeaaally bad, try it anyway! It will give you more experience and the opportunity to see what is good about it and what needs work. Most of my artwork has some sort of experimental element! I try new backgrounds, new textures, new ways to do line-art... sometimes you may even try something new and develop a technique that you'll use every time!

Ask for critique
- I know it can be a drag to hear what people think about your art but sometimes it's true. And a lot of people (like me!) won't feel comfortable critiquing your art unless you ask for suggestions first. Sometimes an artist is never satisfied with their work and immediately know what's wrong... that works too! As long as you're aware that there's something that needs improvement and work to change it, you can improve!

Study the world around you
- If you see something that you want to draw, try to figure out how to translate that into art techniques. Fur is a bunch of highlights and shadows, layered over and over again with stray hairs and shadows, for example. Little did I know that all that photography helped me see things in an artistic perspective, but taking photos is a way to make artistic analysis of the world a little easier. That way you can see how things look in 2 dimensions and go from there.
So, if you don't have an open mind to try new things or take people's advice, you won't get far. If you're dissatisfied with your art, that's GOOD! It means you want to improve and you won't stop until you do! That's the ambition you need! Just keep trying and take breaks but DON'T GIVE UP!
I hope this journal helps!

Much lorf to my bubs!

Craz
And here are some examples of my art before and after implementing the P.E.A.S. Method:
BEFORE............. AFTER!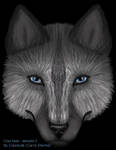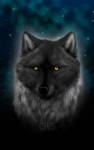 BEFORE............. AFTER!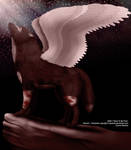 BEFORE............. AFTER!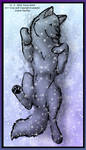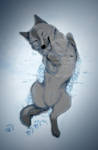 BEFORE............. AFTER!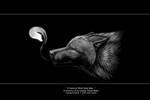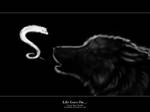 BEFORE............. AFTER!

HELPFUL LINKS

My Favorites gallery
"ANIMAL RELATED TUTORIALS"

My Favorites gallery
"HUMAN ANATOMY TUTORIALS"

My Favorites gallery
"PIXEL TUTORIALS"

My Favorites gallery
"MISC ART TUTORIALS"