Avid Nintendo fan and you'll probably catch me drawing some Pokemon if you're next to me~!

I'll draw anything cute or chibi however mature and realistic drawings are a no-no.

Feel free to drop me a "Hi there!" or anything nice~! I won't bite!



I certainly don't talk much but I certainly won't bite either.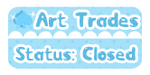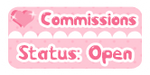 Commission Prices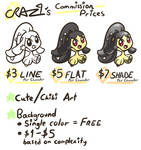 Commission Slots
1.
2.
3.

Visit my other accounts if you're not too busy~!


Pixiv ~ www.pixiv.net/member.php?id=17…
Twitter ~ twitter.com/konpiArt
Facebook ~www.facebook.com/konpiArt/






The Forum I frequent: