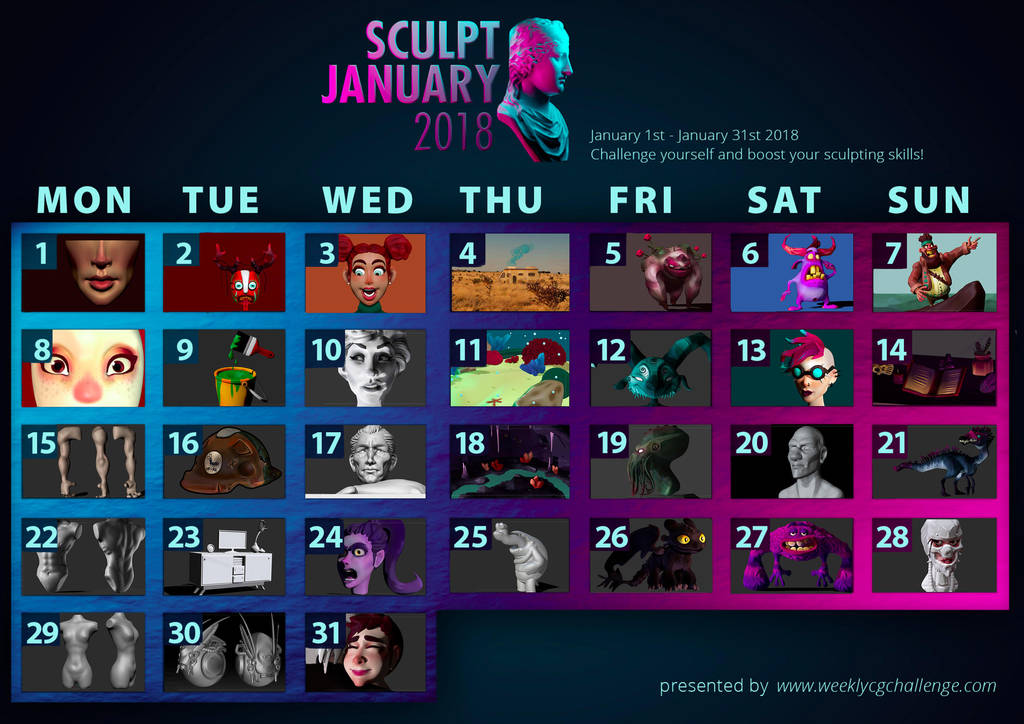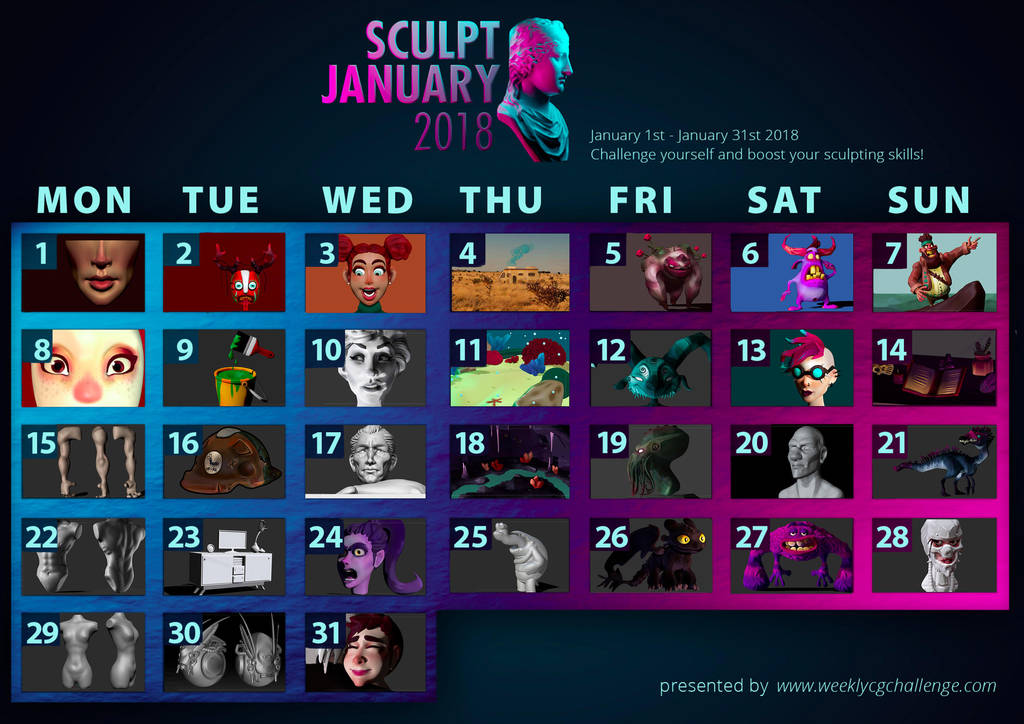 Aaaaand here is everything all together

This has been very challenging, time consuming, but 100% worth doing!
Learnt so much, I hadn't used zbrush much before this challenge, and I can say that I have fulfilled my goal which was to get used to the program and feel comfortable in it. Till next year!

To anyone who is thinking of joining this, definitely do! (there's also a prize if that is what floats your boat keke)