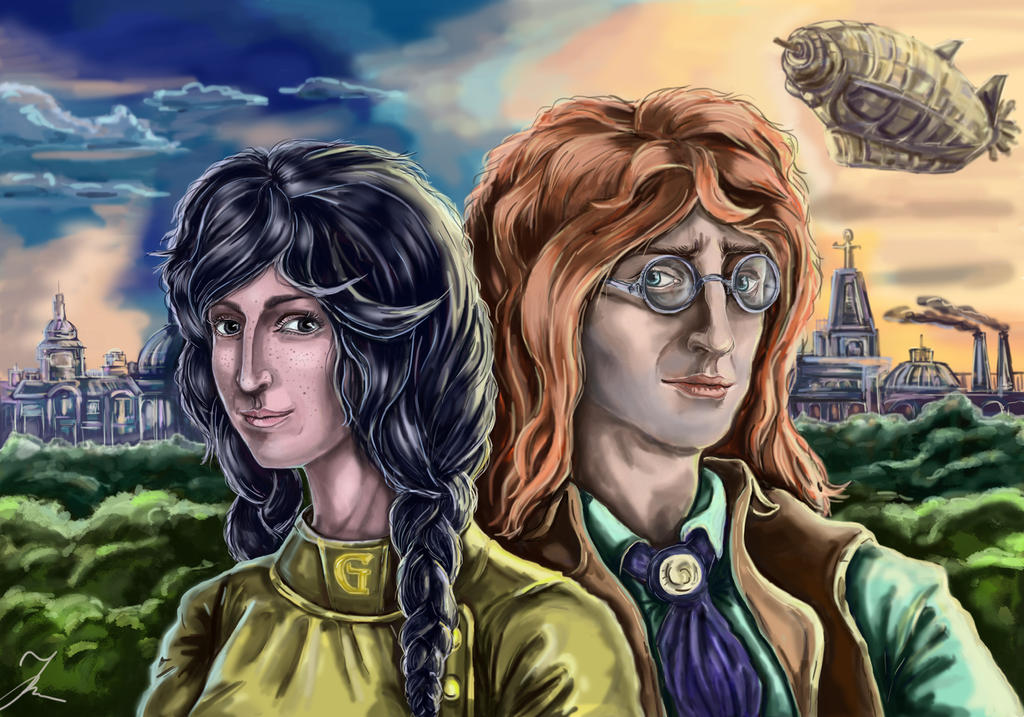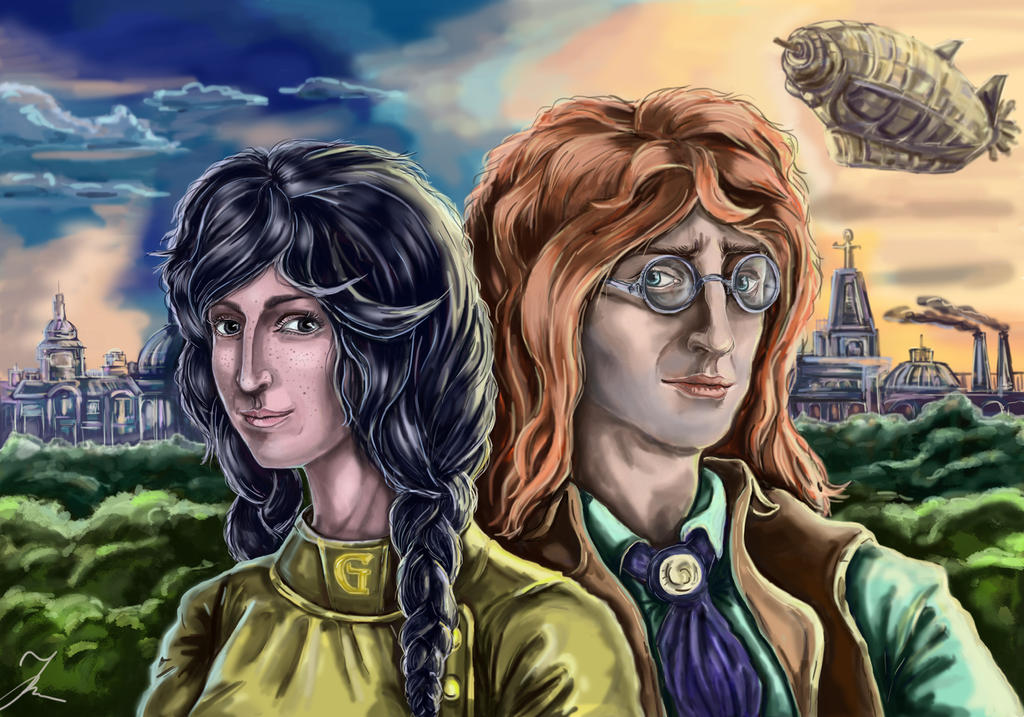 Watch
(when you realized, that you have more than one loving couple

)
I decided to continue the portrait series of my oc (the first were
Ray
and
May-Y
)
Here we have Vaseleena "Vasya" Lovech (Hottenteule) and Teel Hottenteule
Vasya is Andrjey`s younger sister (actually she was a kind of female clone of his father, Edmund Lovech). Teel was Edmund`s apprentice and Andrjey`s best friend. He had a crush on Vaseleena from his 13, but he used to hide his feelings, because Teel thought that he is just a pathetic nerd and doesn`t deserve such girl . But he was wrong! Shortly before the wedding of Ray and Sasha Teel and Vasya got engaged, and few months later - get married. Vaseleena continued her military service in Ghelite (zeppelin escort unit) and Teel became an engineer - as he always dreamed. They adopted the boy named Erwin (Vasya had problems with pregnancy, maybe because of her origin), but after the Third war she could finally get pregnant and gave a birth to the boy, Edmund.
Painted in Photoshop, Wacom Intuos tablet
Step by step



More about Teel toyhou.se/1675058.teel-hottent…
More about Vasya toyhou.se/1674860.vaseleena-lo…

Graphic novel is here:
cranash64.deviantart.com/galle…
Find out about the story
part 1
part2
Related: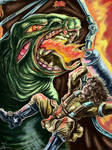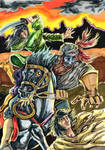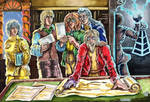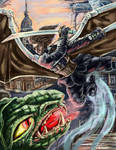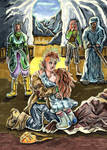 Reply

Still love this piece

Reply

This is truly wonderful! Thank you for this.
Reply

Aww, thank you for your feedback, means a lot!
Reply

I it just me who think of John Lennon seeing this?
I can't get enough of this drawing style, steampunky background and obvious affection these two have for each other.
Reply

And yet another lovely couple,..
And I really like how you painted Teel in particular! The mix of intellectual and physical power is tangible!

(not that I wouldn't like Vasya as well!

)
And I like a lot how you've placed them to that great background!


Reply

Thanks! Yes, he is an interesting character, it`s a shame that I draw him not very often

And yes, I`m so proud of this bg, it came out exactly as it was in my head

Reply

I can understand that you'd like to draw him more often!
Sometime I wish my days had like 80 hours or more so I'd find the time to do all the stuff I'd love to do, really!

Reply