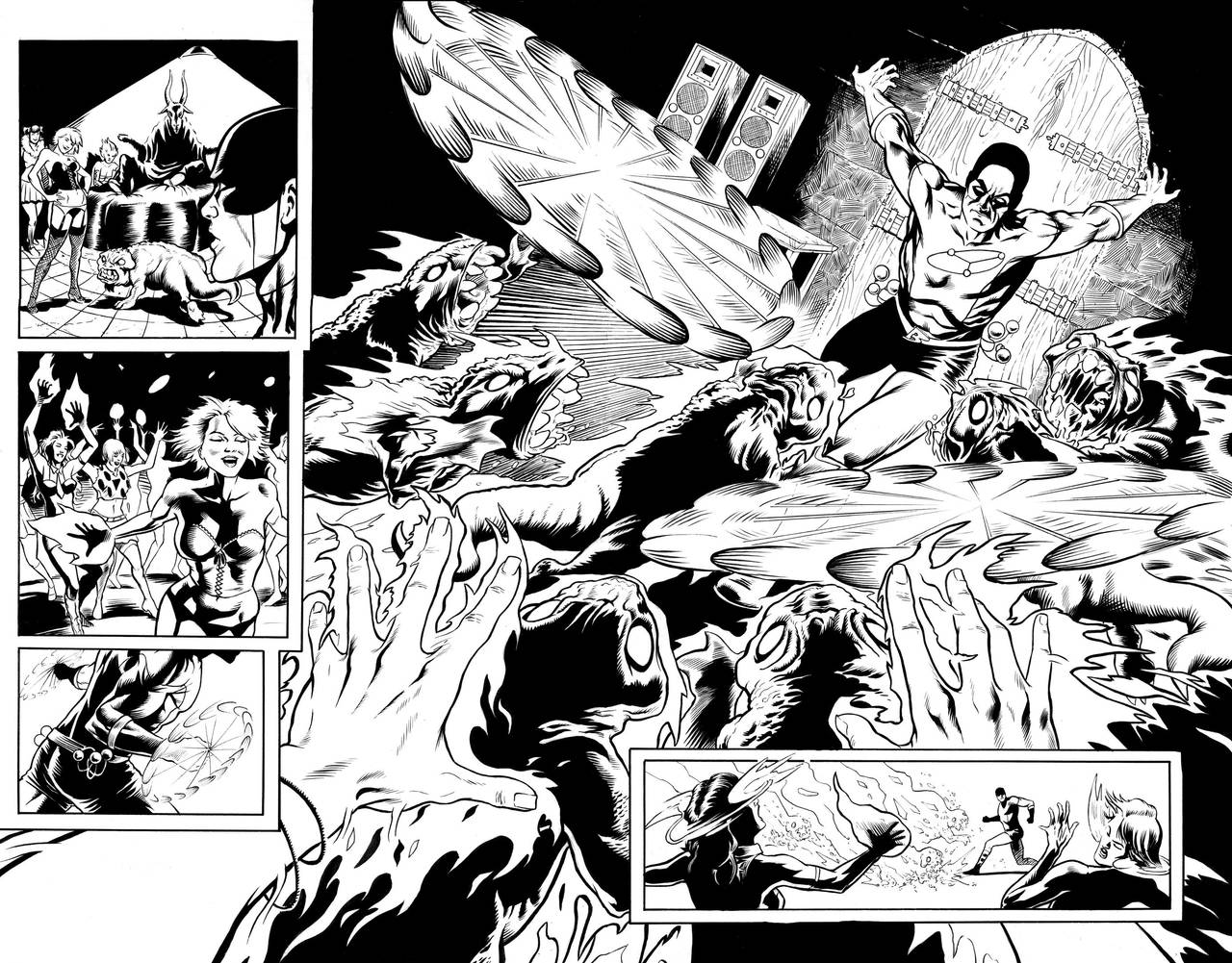 Watch
Inks for my 5 Page Bola story for Joe Kubert's class.
The assignment might be over, but I'm going to continue with the story, when time permits of course

Also more Bola stories, in general, coming down the line!

Please make more of this. You are a fantastic artist. And Bola is just plain fun!
Reply

Ahh I love the lil monsters!!

Okay, seriously Craig. If you don't get a job as fast as Garry and some of the other past graduates did, I'm calling BULLSHIT!! >:[ You're frickin amazing. And I'm not just saying that so I can sell the prints I brought for thousands of dollars since the are signed :I lol
Reply

Great linework, your art is very impressive man. Very professional looking!
Reply

REALLY like the textures on the stone wall.
Reply