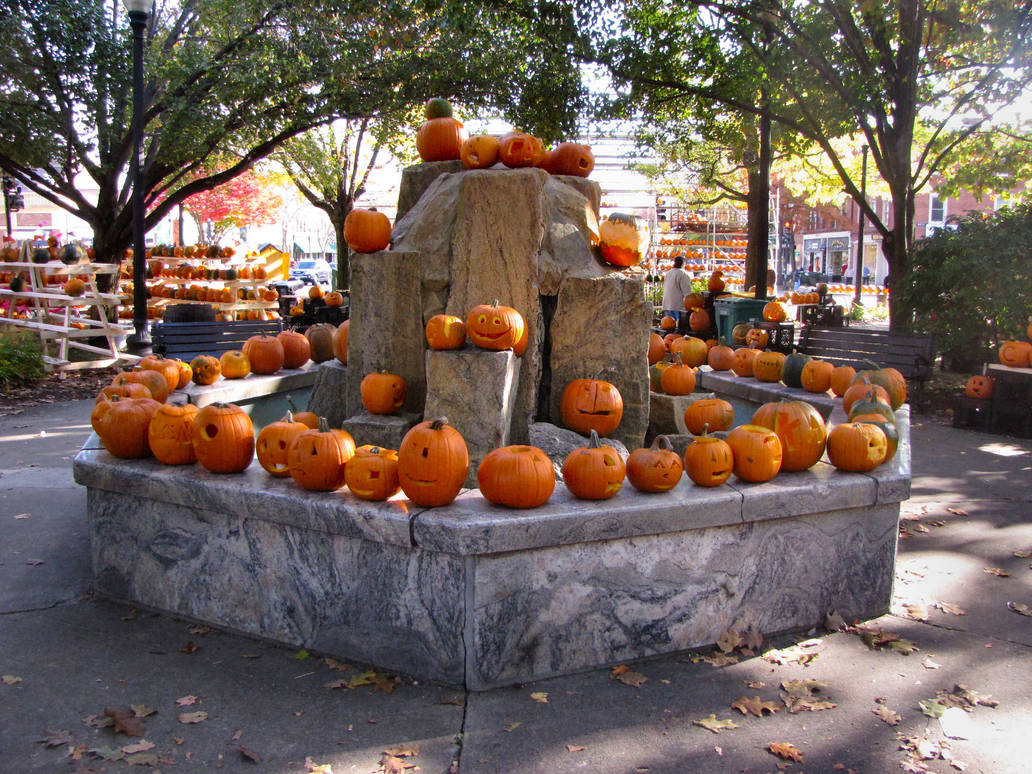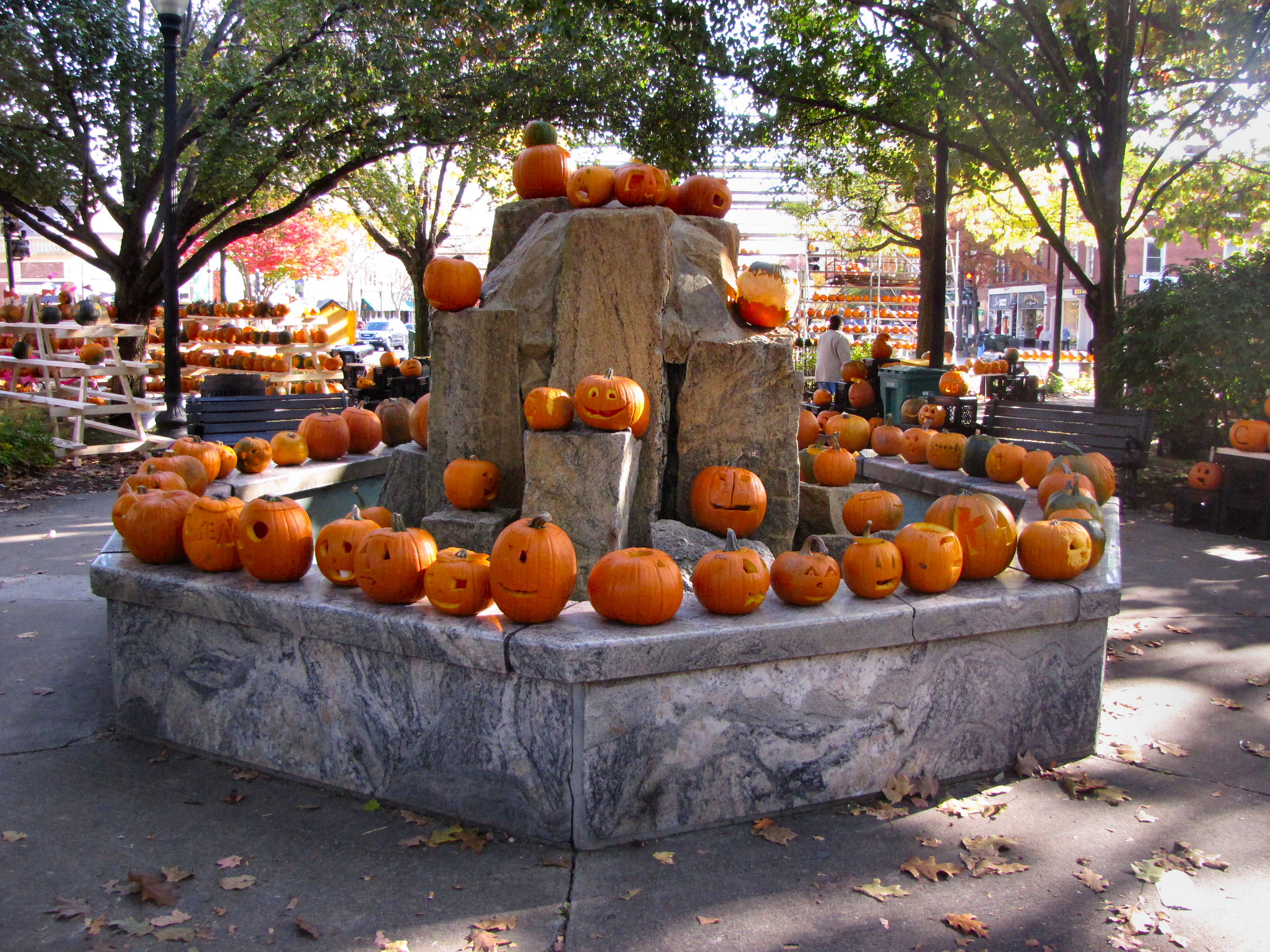 Pumpkins on the fountain at Central Square in Keene, NH in preparations for the Keene Pumpkin Festival.

That's a whole lot of pumpkins you have there! WOW!
Reply

The festival has about 30,000 pumpkins in total, and they're all lit at one time. It is pretty impressive.
Reply

Reply

I'm not going. There's like 70,000 people that show up for that thing. I am staying home and working on my math homework.
Reply

Butbutbut, PUMPKINS! Pumpkins are more fun that math homework. At least where I live

Reply

Unfortunately, the math homework cost me $1300. I got some pictures of the fireworks, and of the huge rainbow that showed up late yesterday afternoon. Needless to say, we didn't come close to breaking the world record, which was a huge disappointment.
Reply