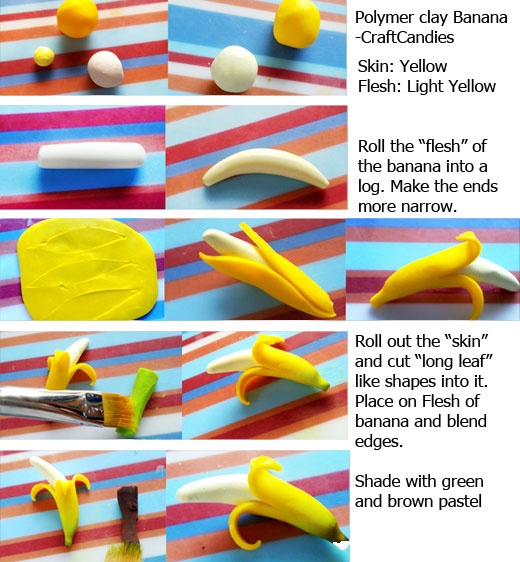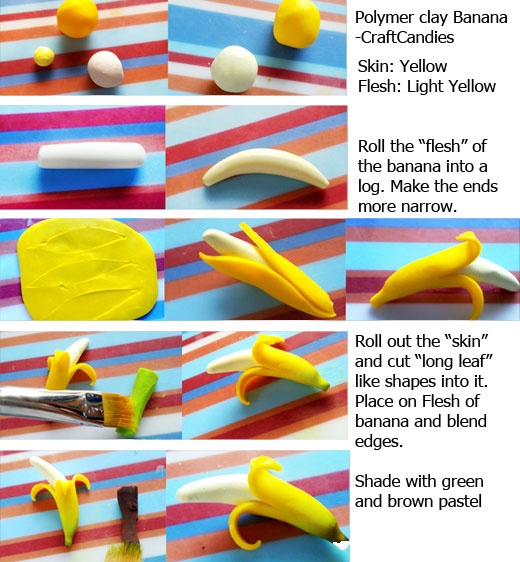 Watch
Super simple Banana tutorial !
Sorry the layout is so ugly.... TT ___ TT SO SORRY !
I hope the images are enough for you to know what to do, I added some instructions but, they're vague.
If you really don't know the steps, then my website has a more detailed post c:
Remember to bake !
This is made of Polymer clay:
Yellow- Dukit
White- Sculpey
Pale yellow- Sculpey in "Sunshine"
For more detail:
[link]