EDIT 5/9/14: Due to many elements in my life, including a great shift in my life goals and ambitions, commissions will be closed for an indefinite period of time. I cannot say how long this hiatus will last; it could be very brief, or very permanent. Every now and then, I may submit new art, but it will undoubtedly be rare.
This isn't so much me dealing with life crises as it is me becoming a different person. I have changed considerably since I first started this crazy, perverted adventure back in 2008. Six years is a pretty damn good run...although that does NOT mean I'm hanging up the double-necked cape. Some of you probably aren't even surprised, considering how infrequent my artwork is submitted, and that I have already closed my account once before.

This is just a confirmation to those who are unsure and wish to know.
At least I can keep my pictures archived here, for those of you who would like to keep them in their deviantArt galleries and groups.

Thank you for your support everyone. This is not "goodbye", but instead an "I'll catch you later"!
You can already see the commission slots, but for pricing information please scroll down further. If you're interested, please email me at crackspid3r[at]live.com. (If you wish to remain anonymous, please notify me in advance before I update the queue. Thank you!)
Commission Slots
Closed
Queue
Closed
Pricing Information


Single character: $35-44 in color, $22-25 for line art only, and $10 for a sketch.
Description: Anything that can be considered a single organism. Price slightly varies, depending on level of complexity. My examples include hypothetical prices, for referencing purposes.
Examples: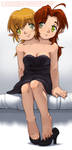 <-- $35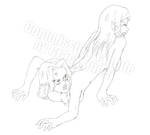 <-- $22
<-- $37

<-- $10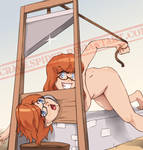 <-- $42 (interactive environment/props affect cost)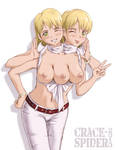 <-- $37

Two characters: $45-65 in color, $30-$40 for line art only, and $15-$20 for a sketch.
Description: This is where things get fuzzy. The price could considerably vary, depending on the number of heads, limbs, breasts, and so forth. It's all about required # of man hours. The more lines, colors, and shapes I draw, the longer it will take, obviously. Again, my examples will give you a better idea.
Examples: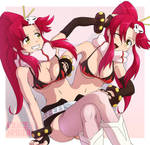 <-- $48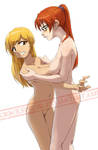 <-- $52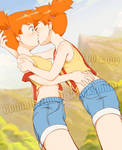 <--$54 (not including background)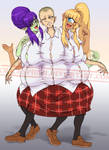 <-- $60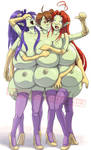 <-- $65 (limbs ahoy!)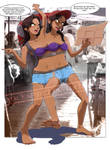 <-- $45 (not quite one person, not quite two)

3+ Characters: (Email me for more details)
Description: It's tough to pin this part down, and you will need to describe your criteria if you want an accurate quote from me. I know some of my past examples were technically three people, but again: it's about image complexity. How much "mass" does the character have?
FYI: If a commission fee reaches $70 or higher, a 50% down payment will be required.

Additional elements that affect cost:
Backgrounds: Including stock photos are free, and so are basic/abstract shapes and colors. But, actual, from-scratch background illustrations do increase the fee. For example:

<-- add $15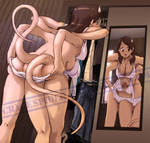 <-- add $12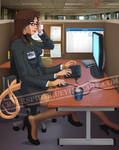 <-- add $17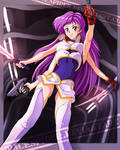 <-- add $7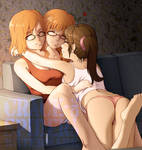 <-- add $9

Elaborate clothing: Almost never affects cost, since most of them are scantily-clad, but occasionally: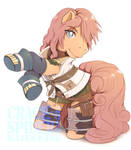 <-- add $4
<-- add $5
Props: Same concept as backgrounds. 'Nuff said.

Major Redesigns: Asking for revisions during the design process is normal, and so is asking for small changes on the final image (e.g. color changes, modified proportions). However, if you want to ask for a big change during the coloring and/or inking process (like an extra pair of legs, a hat, changing the pose), additional fees may apply. This is a rare occurrence, though, since I make sure my clients are 100% happy with the preliminary sketch prior to starting the full image
(FYI - preliminary sketches cost nothing)