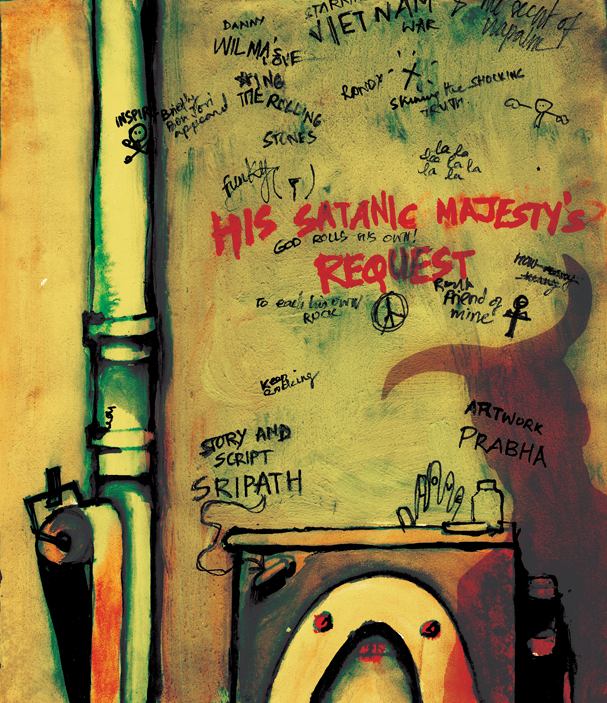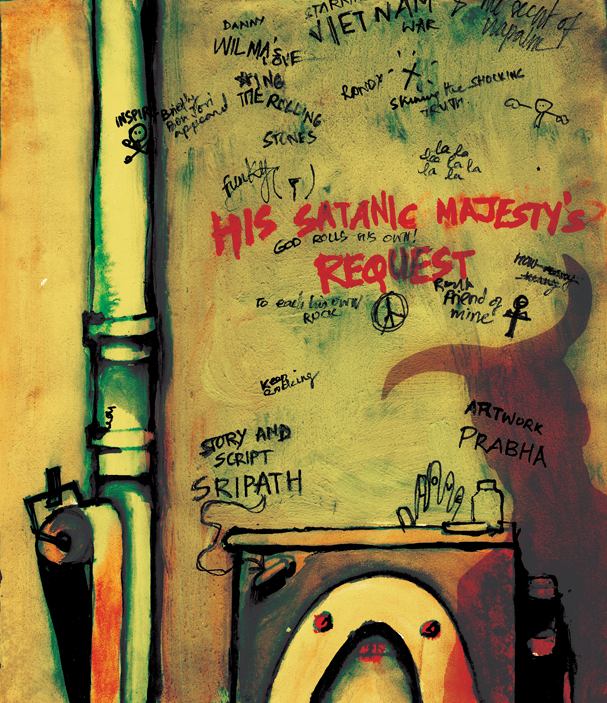 Watch
Cover for a comic conceptualised by Sripath, about the Rolling Stones' concert at the Altamont Freeway. This cover is a tribute to the album cover of Beggars' Banquet.

His Satanic Majesty about to take a leak.....
Reply

i like this a lot,
its new.
Reply

Thats a great album, and a terrific piece you did

Reply

Reply

wow ! I guess this is the coverpage of sripath's comics

Its really amazing the way you have done the scribbling on the wall.
Its looks like a mixture of real and drawn things , very brilliant effect actually !
Reply

J'aime

Reply