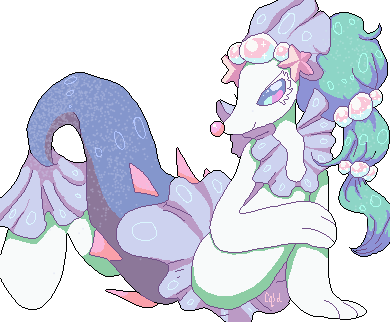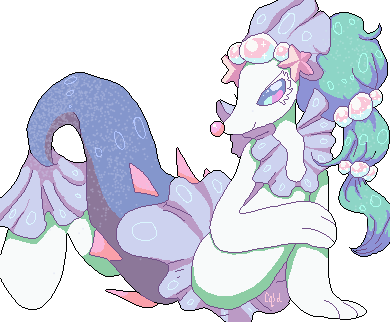 Watch
Very beautiful design, makes me appreciate mermaids a little bit more.
Credit is not needed but is appreciated !

Beautiful!
(my favorite starter)
Reply

Reply

How pretty! *snuggles her*
Reply

huh,why are the edges cut of? it allmost Looks like one of that Pictures that are stollen and so the Name of the original maker was lazily cut of (not saying thats what happend hier,just Looks like it) you should probably correct that.
Reply

Um excuse me ? Please tell me the artist you THINK I stole from and I can steadily show proof this art is mine. The edges are cut because the drawing was too small for the canvas as I am , yes a little bit of a lazy artist I'll admit. But there is no fricking way that I'd EVER STEAL from another artist !!!!
Reply

oh gezz,it Looks like you got wrong what i tried to say.i am just saying it reminds me of something like that,i Need no prof that it isn't stoled,just one Look at your galary confirms the oposite.No reason to get angry,i accualy like this one alot,i just find it a shame it ist cut of like that and i don't get why it has to be like that.i mean sure it can happen that the canvas is to small,but couldn't you just take this Image like it is now,just put it on a canvas thats a bit bigger and the draw the cut of parts onto it? i mean this is pretty easy to do with pixelart,takes not much time and makes it look better.i mean thats pretty valid critisism is it not? i am just trying to help
Reply

Okay, okay I understand you now. I had just woken up so that comment shook me up a little bit and the context was different than what I had imagined. I understand where you're coming from, but the parts cut off are so small, that I'm not interested in fixing them. I'll remember to try and size my canvas better next time, however I don't think that's the worst of my problems considering my art.
Reply

Reply

Reply