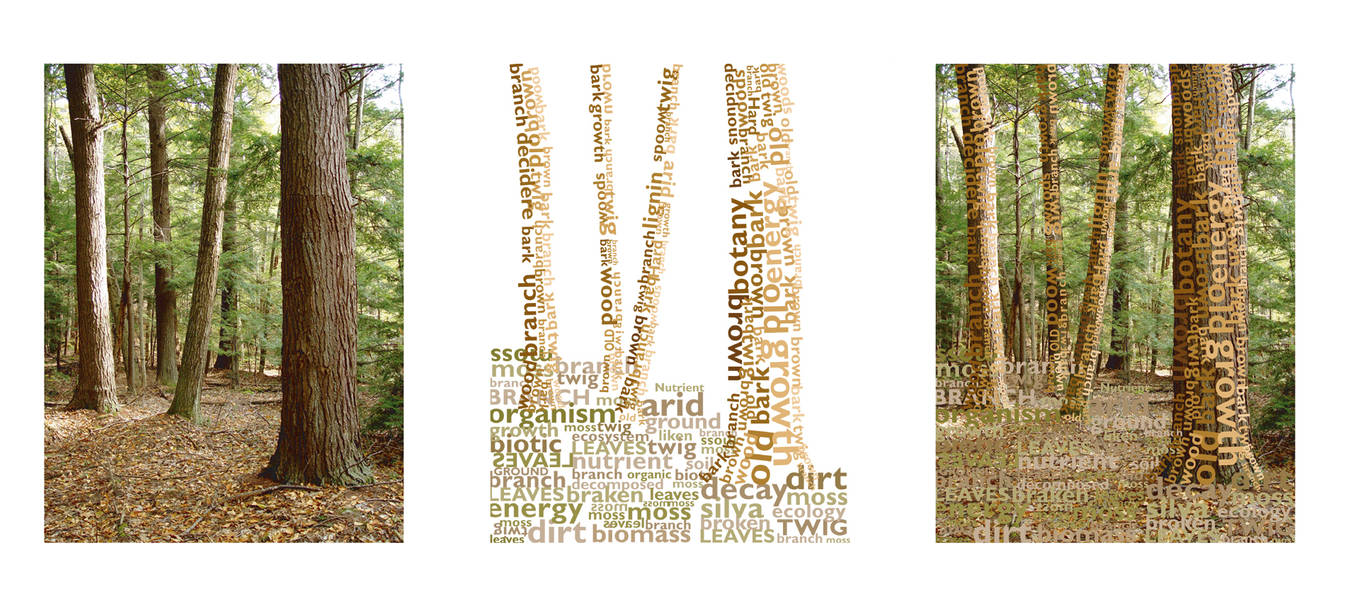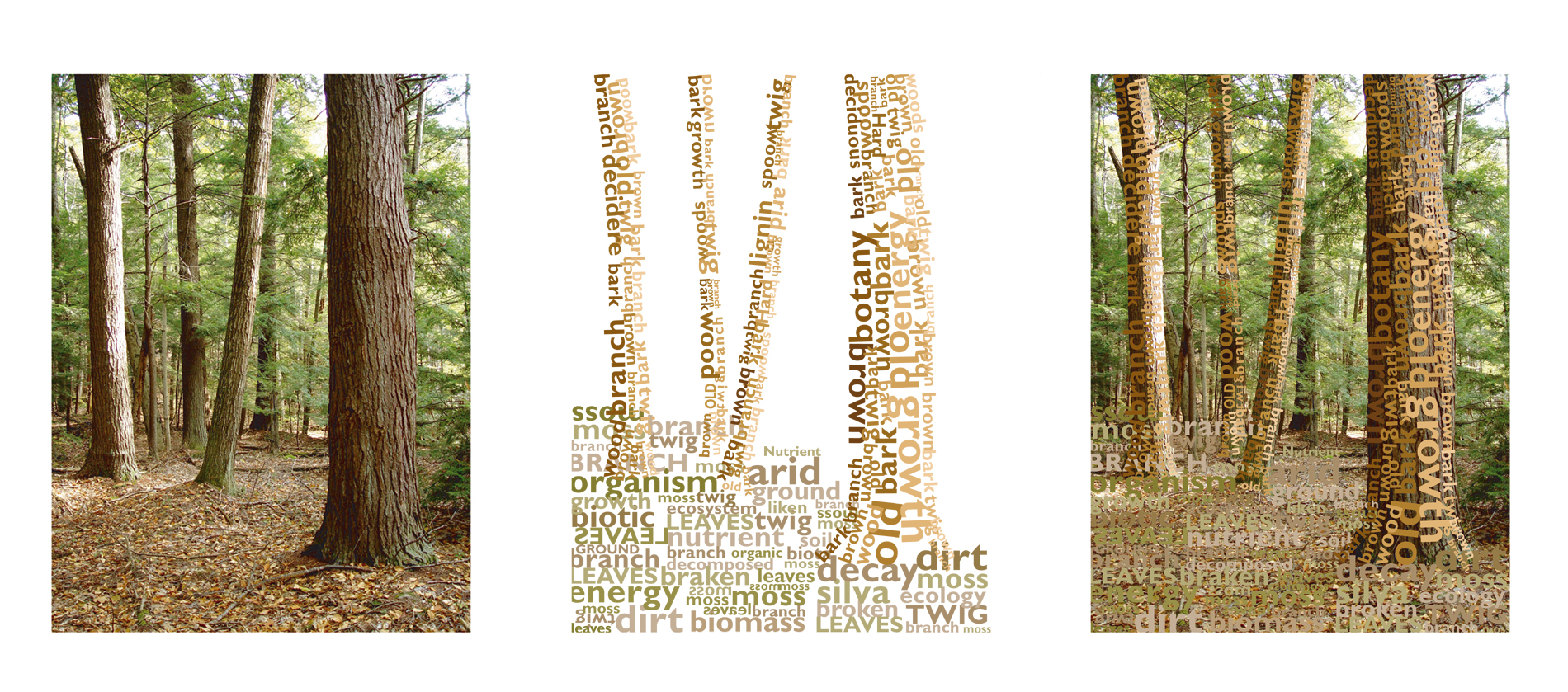 My final major project work at college, this being an exploration in type. This piece is titled 'Forest'


I chose to explore typography using image and word. I started by gathering images of environments. I felt that using environments that we see day to day we could relate to them and their messages

The environments that I used are forests, urban, mountains and coastal. I heavily researched on each of these areas to find words and language and meanings that could be used to describe each of these scenes.

I decided that with each scene I would present three images; each variant would help to show how I constructed the message. I think that type and image complement each other in the work.

I think that this work tries to visualise the subliminal messages which we pickup when view scenes. We have 'insider' information, which we know. We may on occasion relate a fact to a friend about, urban architecture or natural growth, for instance and it is likely that everyone has a statement to make on any of the choices presented.

My intension in presenting these images is to promote or even provoke a realisation of the power which we all have in ourselves for sharing and spreading knowledge; which is something that graphic design has the ability to do well.