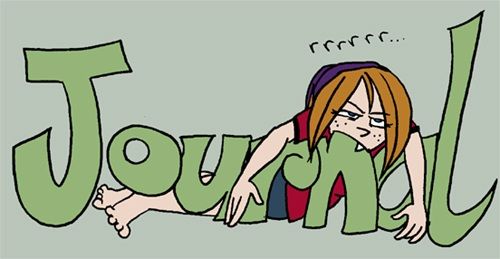 So I just got this e-mail:
"Ms. Smith,
I am a volunteer at the Carnegie Library. I'm planning to run a program called the "Create a Comic Project" (CCP), which was previously run at the New Haven Public Library. The CCP is designed to help kids from 3rd grade through high school practice their creative writing skills and improve their literacy by way of using comics. You can read more about the CCP here:
shortner.com/v0
yaledailynews.com/articles/vie…
For the CCP, I use two kinds of templates: blank panels for children to draw on and photocopies of comics with the dialogue removed. Currently, I'm using templates based on several webcomics whose creators have given me permission, such as Questionable Content, Shortpacked, and Penny & Aggie. I would like permission to use Daisy is Dead in the CCP, as well.
I have a website where I post copies of comics made by the students:
ccproject.comicgenesis.com
I would like your permission to post comic templates based on your art with dialogue written by my kids. Even though Fair Use would let me do so without asking, I feel it's important that you know and approve of how your art is used. If you don't feel comfortable with either of these requests, please reply and I won't use your comic for my English literacy exercise. At the end of its last run, the CCP met with considerable success; I'm hoping to achieve the same results this time. Thank you!
Sincerely,
John Baird "
I was a wee bit suspicious at first, but after reading the articles he linked to and poking around the website for a bit, it's become pretty obvious that it's legit (and now I'm sure I'm gonna get someone asking how I could have possibly not heard about this yet.) I asked John to send me some examples of what the kids come up with using Daisy templates, and if there are any really good ones, I might do as Jeph Jacques did on QC and post 'em.
www.questionablecontent.net/vi…
Also, check out the webcomic one of the kids was inspired to do after attending one of the CCP sessions:
mooseyandgosh.com/
Check out my webcomic! Updates Wednesdays and Saturdays!
[link]
----------

- Hm, guess I am a pretty big fan. ;3

- Love for a lovely lady.

- Sexy witches get hugs!

- HAIR!

- The comic I do for my campus paper. Check it out!