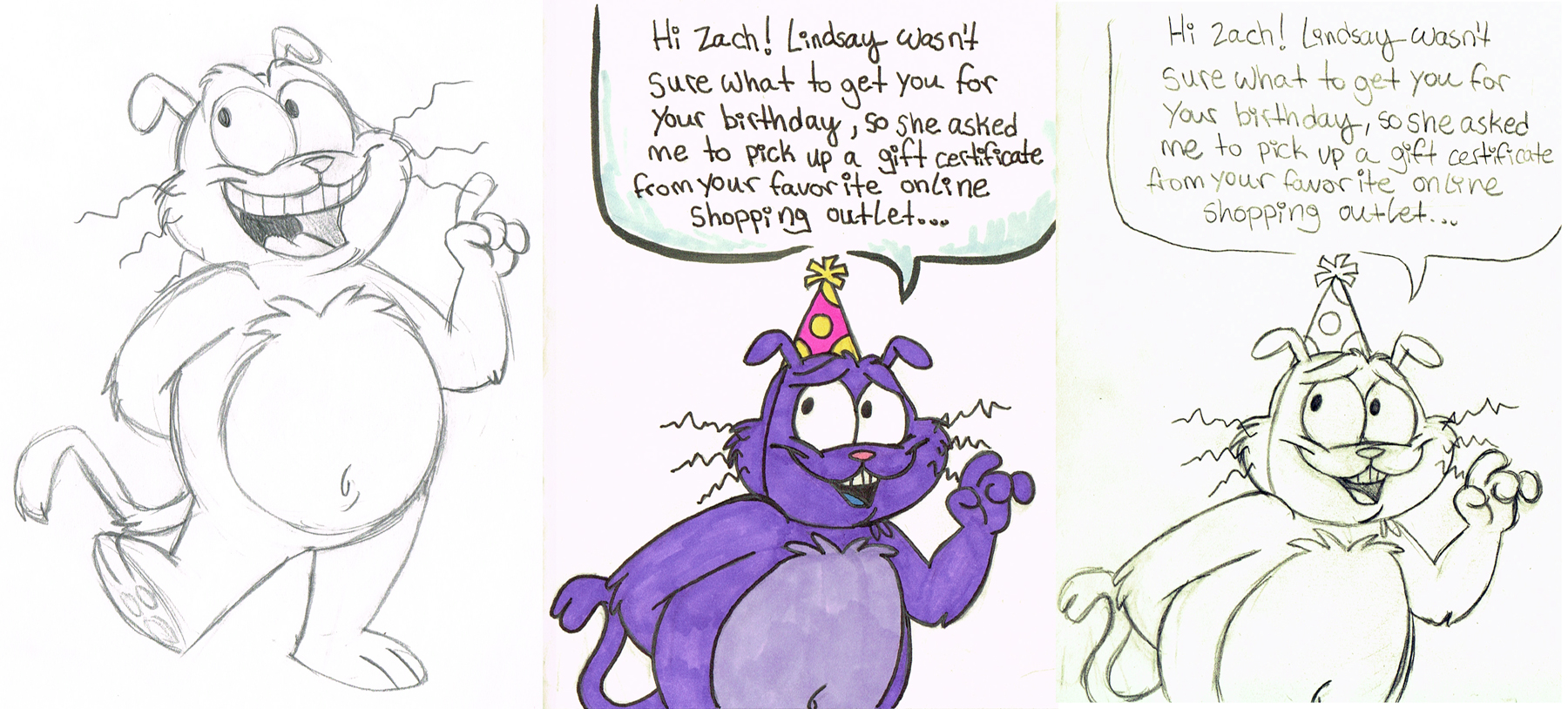 Watch
Eek the cat, drawn for a friend's birthday card. Eek got him a gift certificate from "Think Eek".com :3

Eek is fun to draw. He's made up of components that are very integral to how I learned to draw cartoons. Also he's freakin' cute.

Eek (c) Bill Kopp & Savage Steve Holland...and Fox, I suppose.