Lindsay doesn't submit anything in ages, then suddenly...CHARMELEON!
I'm participating in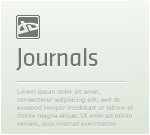 GIANT POKEMON COLLAB!!! NOW WE ARE DONE!!!!!!!:bulletred:edit:bulletred: I will give a deadline when the list fills up !!!
FIRST ONE DONE
:thumb303846351:
boy that was fast

So after seeing :iconCheese-Is-Good: pokemon drawings
I got an idea
A giant collab with 151 artist( if possible ) to draw the first gen of pokemon

So if you want to join all you have to do is do the line art of the pokemon you get, it will be on a first come first serve basis,
and send me a link to it
something like this would be perfect
:thumb274328117: :thumb274142220:

only the line art of your pokemon on a white background, they can have a prop if you like or clothing (keep it pg13)

and i'll color
I was in middle school when the Pokemon craze was in full force. I wasn't into it much, but I loved looking at the cards. Charmeleon was my favorite. :3
Inked by

Image details
Image size
2400x1351px 920.96 KB

SO CUTE!!!!!
haha man i love the pose d
oing a lil jig
awesome work
THANK U FOR JOINING!!!!!!!

Yayyy! Glad you like!
Can't wait to see the final collab. Everyone's submissions are really cool!