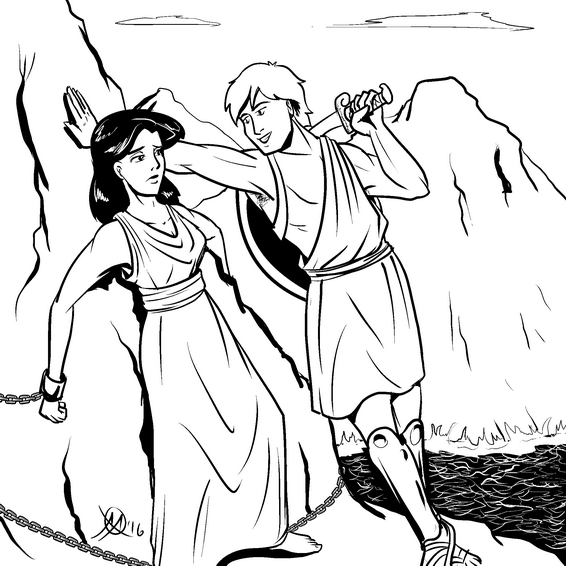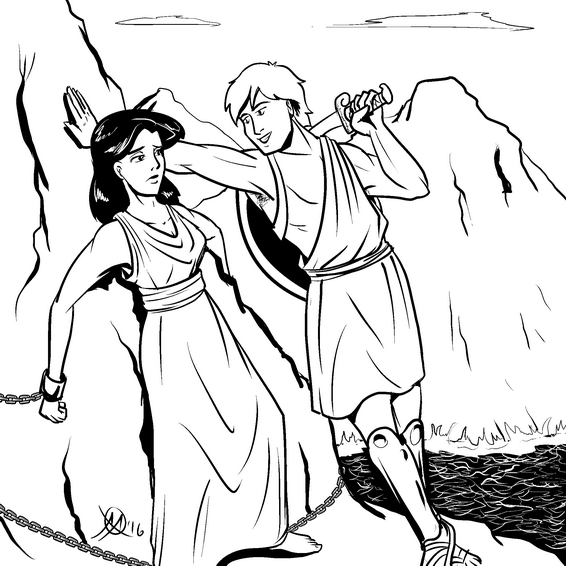 Watch
Perseus rescues fair Andromeda from the (previously unleashed) Kraken. The order in the actual myth may vary.

Super dessin.
Je fais juste une remarque, Andromède est noir!
Elle vient d'Éthiopie un
peuple d'Afrique, au sud de
l'Égypte,
ayant une peau noire.


Éthiopiens
signifie «visage brûlé», référence a leur peau noire.
Reply

Ah!
Je suivais les instructions de l'auteur du livre.
Mais c'est bon à savoir!
(<- Google Translate)
(
J'ai bien compris votre commentaire sans Google car l'espagnol et le français sont proches

)

Reply