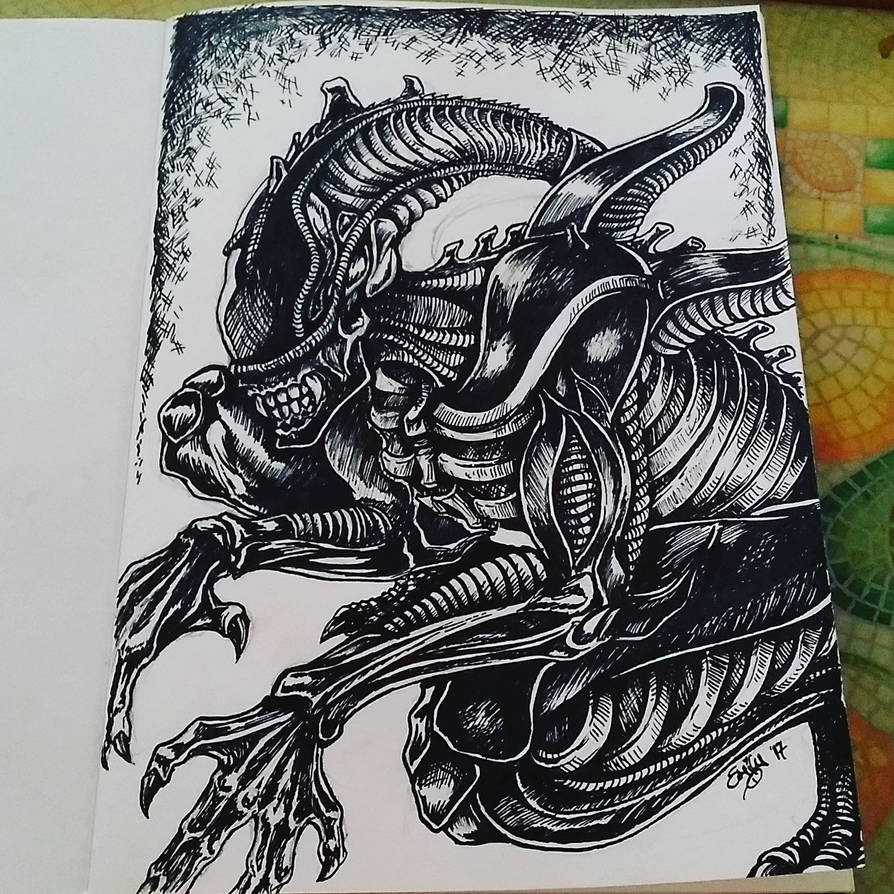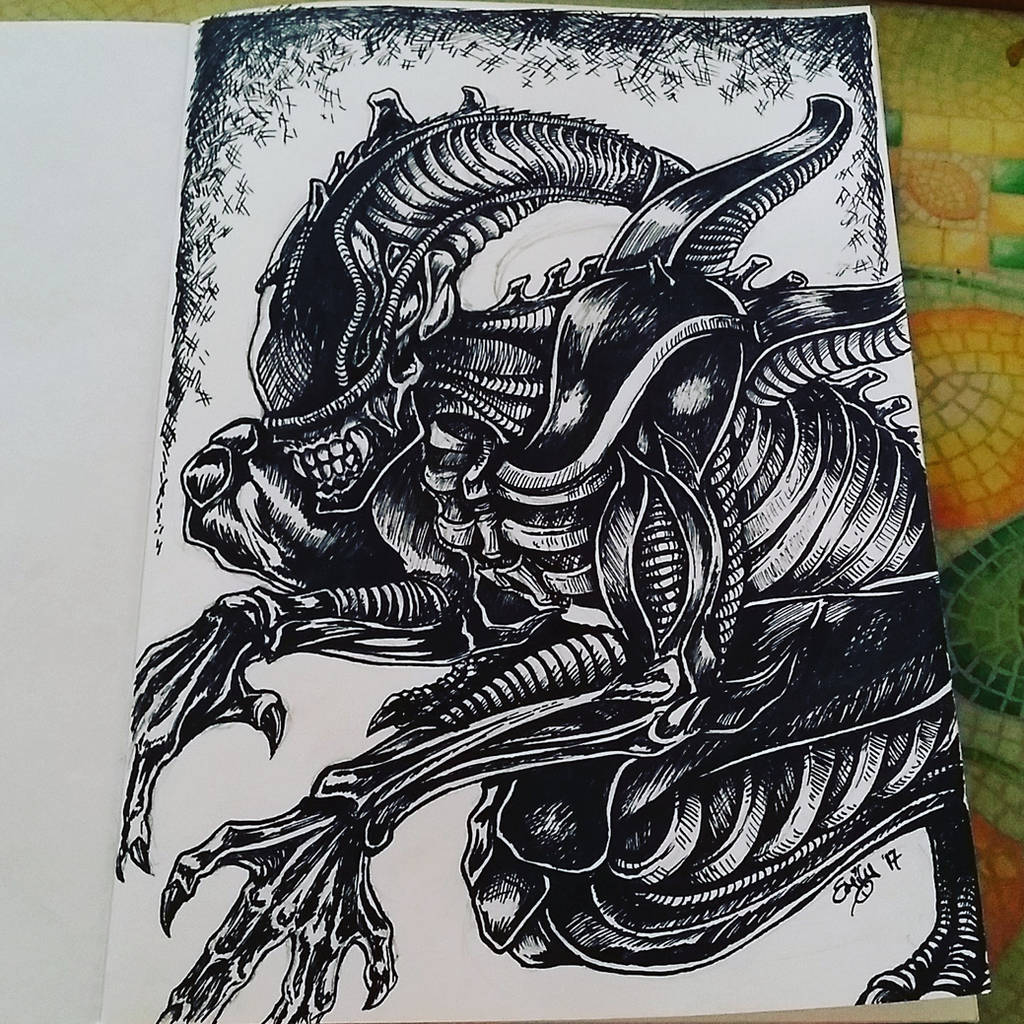 Watch
While my husband nurses a 2 day hangover I decided to try out some Indian ink for the first time!
I wanted to draw something with lots of texture and having recently been to see Alien Covenant and then made a friend play Alien Isolation I figured a Xenomorph was the obvious choice!

Done with Indian ink and a dip pen!